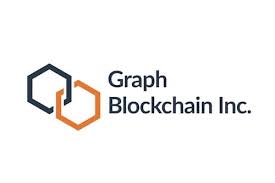 Custody operates as a standalone, independently-capitalized business to Coinbase, and is a fiduciary under NY State Banking Law. All digital assets are segregated and held in trust for the benefit of their clients. Coinbase has the industry's leading insurance policy and undergoes regular financial and security audits by external firms.
Staking
As many funds act as a fiduciary to their investors, earning rewards through delegated Proof of Stake ("POS") activities has always been difficult due to risk. As the first custodian to offer staking from safe, offline storage of assets, Custody changes this calculus. Custody enables safe POS for the first time, participating in governance activities like voting on protocol measures is now possible while assets are kept offline.
Paul Haber, CEO of Graph Blockchain Inc. commented, "This is a significant new development for Graph as we can now deploy capital for Proof of Stake with the industry's best custodian service. Custody on-chain addresses are secured with Coinbase's highly tested cold storage, and we are excited to begin staking with our team of experts."
About Coinbase
Coinbase was started in 2012 with the radical idea that anyone, anywhere, should be able to send and receive Bitcoin easily and securely. Today, Coinbase is the largest cryptocurrency exchange in the United States by trading volume and offers a trusted and easy-to-use platform for accessing the broader cryptoeconomy. Coinbase has approximately 56 million verified users, 7,000 institutions, and 115,000 ecosystem partners in over 100 countries that trust Coinbase to invest, spend, save, earn, and use crypto easily and securely.
Additional Information on Custody is available at custody.coinbase.com.
About Graph Blockchain Inc.
The Company is a Proof of Stake ("POS") miner that focuses on altcoins, alternative cryptocurrencies to Bitcoin. Graph is the first publicly tradable altcoin miner and generates revenue through exposure to several top digital assets by market capitalization. By mining altcoins, Graph through its wholly owned subsidiary Babbage Mining Corp., can provide investors with exposure to the vast emerging market of cryptocurrencies with the significant technological disruption and potential gains that altcoins represent.
Additional Information on the Company is available at www.graphblockchain.com and on Babbage Mining at www.babbagemining.com.