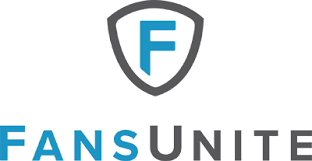 Currencies such as Bitcoin, Dogecoin and Ethereum are now accepted as payments for FansUnite's B2B sports betting and casino platforms
Vancouver, British Columbia- May 10, 2021) – FansUnite Entertainment Inc. (CSE: FANS) (OTCQB: FUNFF) ("FansUnite" or the "Company") is pleased to announce that it has fully integrated CoinsPaid ("CoinsPaid"), a leading provider of cryptocurrency exchange and payment solutions, into the Company's B2B online gambling solutions.
CoinsPaid will enable FansUnite's B2B wagering platforms to process cryptocurrency payments, which provides online bettors with the ability to utilize other virtual currencies in addition to cash. B2B partners that license FansUnite's technology are now equipped with crypto deposit solutions for Bitcoin, Dogecoin, Ethereum, Litecoin, Bitcoin Cash and Tether. As a result, FanUnite's online betting solutions can be monetized via alternative payment methods, increasing the convenience for online gamblers to place bets.
"The integration of CoinsPaid allows us to offer payment solutions for our B2B partners who can now capitalize on the increasing popularity of cryptocurrencies," said Scott Burton, CEO of FansUnite. "As more companies begin to recognize the importance and utility of decentralized money, we are delighted to join a growing ecosystem where customers can make purchases with virtual currencies."
About FansUnite Entertainment Inc.
FansUnite is a sports and entertainment company, focusing on technology related to regulated and lawful online gaming and other related products. The principal business is operating the FansUnite Sportsbook and the website of its wholly owned subsidiary, McBookie Limited, offering online gaming services to the UK market. FansUnite is also a provider of technology solutions, products and services in the gaming and entertainment industry and looks to acquire technology platforms and assets with high-growth potential in new or developing markets.