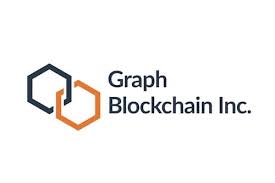 General Altcoin Market Update
The altcoin market has seen incredible growth in the last month. One of the main metrics we look at to assess this space is Bitcoin Dominance, ("BTC.D") which is the ratio of the total market cap of Bitcoin versus the market cap of the entire cryptocurrency market.t. When Graph began two months ago, Bitcoin was approximately 60%. Bitcoin is now 44%, which means that all other coins taken as a whole have increased significantly over that time. Simply indicated, altcoins have outperformed Bitcoin. The Company expects to see this trend continue and is of the belief that we will eventually see an Altcoin achieve a higher market cap than Bitcoin.
The World Economic Forum's Global Future Council on Cryptocurrencies recently published a report that indicates they believe that there is a chance we will see the tokenization of all securities which has tremendous growth implications for altcoins.[1]
Graph Portfolio
The Company recently acquired XTZ as our fourth coin and as a result of a well-timed buy saw our investment increase over 17% on the first day. The best performing investment has been LINK which is up over 45% since we acquired it while ADA is up over 30%. Our investment in DOT has been flat on a per coin price basis.
While our purchase price of DOT is flat, we are very bullish on the prospects for DOT. We expect that announcements around Parachains (protocols which will run on DOT) could be a significant catalyst for price increases. We may even begin to hear something as early as May 19th at Polkadot Decoded, the virtual conference on all things Polkadot.
The Company continues to examine various coins and expect to make additional announcements this quarter as we believe this remains a great time to add to our positions.
The Company is extremely pleased with the progress we have made so far with the appreciation of our portfolio in less than 60 days. The Graph team is knowledgeable, have an incredible perspective on the cryptocurrency market and are focused on growing the value of the portfolio.
About Graph Blockchain Inc.
The Company is a Proof of Stake ("POS") miner that focuses on altcoins, alternative cryptocurrencies to Bitcoin and Ethereum. Graph is the first publicly tradable altcoin miner and generates revenue through exposure to several top digital assets by market capitalization. Graph through its wholly owned subsidiary Babbage Mining Corp., can provide investors with exposure to the vast emerging market of cryptocurrencies with the significant technological disruption and potential gains that altcoins represent.
Additional information on the Company is available at www.graphblockchain.com and www.babbagemining.com.