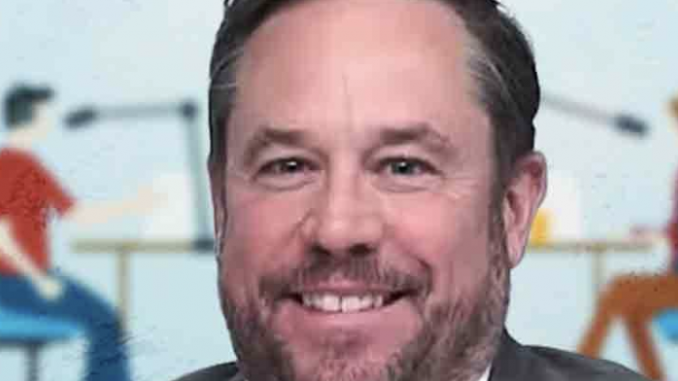 Enthusiast Gaming Holdings Inc. (NASDAQ: ENGMF) Q4 2020 Earnings Highlights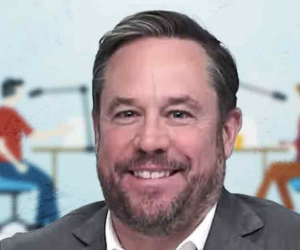 "…Enthusiastic Gaming is the home for Gen Z and millennial video game and esports fans. We build communities for these fans that are powered by content, eSports and Entertainment. We connect with over 300 million gamers around the world on a monthly basis across our portfolio of websites, YouTube channels, social media followers of our players and our talent and viewers of our various entertainment offerings.
In the United States, our biggest market, we reach between upwards of 65 million unique visitors on the web alone as measured by Comscore, which is a third-party measurement. In fact, we're proud to be recognized earlier this year as a top 100 Internet Property in the United States, and only one of two in the gaming information category along with the Amazon live streaming platform Twitch, and we were enthusiasts that is the largest in the mobile web category. This verified audience means that we reach approximately one in every two Gen Z and millennials in the United States in a given month on one or more of our assets.
This is the demographic that our business is built on and it underpins our go-to-market strategy with large brands and advertisers trying to connect with this coveted yet increasingly elusive demographic. Every day more and more Gen Z and millennials are leaving traditional social media like Facebook. Where are they going? They're flocking to our video game communities to maintain social connections with friends, to make new friends. They are also consuming more and more hours of content on YouTube and Twitch. Enthusiasts Gaming's fan flywheel provides Gen Zs and millennials with the content, the esports and the entertainment that they crave.
Enthusiast today has built one of the most complete video game and esports fan experiences as evidenced by the hundreds of millions of fans engaging with our content, and in our communities on a monthly basis. Our strategy is to own the video game and esports fan experience from the moment the video game controller is put down and the fan journey begins.
Gaming is not just a hobby, but a lifestyle. Gen Zs and millennials spend more time consuming gaming content than any other form of entertainment. In fact, gaming is now bigger than the movie and music industries combined. Two thirds of Gen Z males say that gaming is a core part of who they are. It is how they consume media, how they spend money, and it forms the backbone of their social interactions. So for brands and advertisers looking to connect with this audience, they need a video game strategy. And by virtue of our reach and broad collection of assets, we can offer more touch points to the gamer than any other media company.
Enthusiast has built an unmatched ecosystem. For the video game and esports fan, offering more points of contact, more points of connection and a deeper cross platform relationship than any other company. This creates tremendous loyalty. This creates stickiness, and this creates a better fan experience. So our vision, which has already been validated by a number of new corporate partners is to build a horizontal approach across the fan experience, which today is unmatched by any other. We want to spend more time with the video game fan than anyone else.
So now that I've provided some color on our market, I'll take you through our growth strategy which is built upon a proprietary flywheel that we believe is the right formula to drive meaningful improvements in RPV, or revenue per viewer. Phase 1 was about building scale. Over the last 5 years, our buy and build strategy has focused on building scale both in audience and the experiences we are able to deliver. Combined, we believe we have among the most valuable assets that target Gen Zs and millennials today.
These assets include over 1,000 YouTube channels with over 500 YouTube content creators and influencers. Over 100 websites, an internal production engine and ownership of 30 unique gaming content shows which we package each and every week on YouTube, Snapchat and other over the top streaming platforms like Samsung TV plus. Our Luminosity Gaming esports organization competes in Fortnite, Valorant, Madden and others, while we also own significant interests in the two major franchise leagues owned by Activision, the Seattle Surge of the Call of Duty league and the Vancouver Titans of the Overwatch league.
In addition, our Luminosity Gaming talent roster is home to some of the largest gaming influencers and content creators in the world today, including xQc, Muselk, Fresh, Chica, Nick Eh 30 and Anomaly. These are the celebrities. These are the tastemakers. This is the site guys for the Gen Z generation. And finally, our entertainment events around the world, EGLX in Canada, Pocket Gamer Connects, both live and of course a very successful pivot to virtual in the past year. This scale and breadth are what differentiates Enthusiast Gaming by allowing us to engage fans across multiple channels. So that's Phase 1.
Phase 2 focuses on the rapid acceleration of revenue per viewer, achieved through direct sales and optimization within our programmatic ad technology. We began these efforts in the early part of 2020 while many media companies were forced to scale back due to the initial impacts of COVID-19, and the relative impact in the advertising markets. But we took a different approach and we started building.
We were confident that the flywheel we were building would have value to brands and advertisers, and we needed to scale our ability to bring that to market. So we began hiring advertising sales and fulfillment professionals in New York, in Los Angeles and in Toronto, and later in the year Chicago and now London in the United Kingdom…"