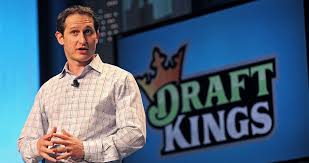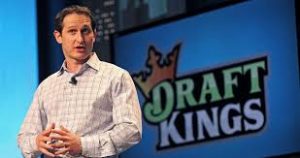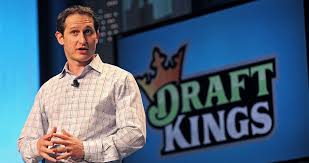 DraftKings Inc (NASDAQ: DKNG) Q4 2020 Earnings Highlights
"…Our list of accomplishments in 2020 is impressive. We completed the business combination with SBTech and became a publicly traded company in April. We are well on our way to completing the integration of the two companies from a team, organization and business standpoint and are progressing with the migration to our own in-house sports betting engine, which we expect will be complete by the end of the third quarter in 2021.
We also completed capital raises in June and October, raising net proceeds of approximately $1.7 billion. We launched mobile sports betting in Iowa, Colorado, Illinois and Tennessee and iGaming in Pennsylvania and West Virginia. With the Match 2 in May, we engage with our customers in new ways through broadcast integrations that showcase live odds for event winners and other in game markets.
We continue this innovative approach through the content integration we did with other events such as the Match 3 and then Mike Tyson versus Roy Jones Jr. boxing match in November. We built relationships with major media companies including ESPN and Turner sports as well as with professional sports teams including the Chicago Cubs, the New York Giants, the Philadelphia Eagles, the Nashville Predators, the Detroit Pistons and most recently the Charlotte Hornets.
We also expanded our relationships with major sports leagues and organizations in 2020 including Major League Baseball and the PGA Tour. We strengthened and diversified our Board by welcoming Jocelyn Moore and Valerie Mosley as Board members and Michael Jordan as a special advisor to the Board. And yesterday, we announced the appointment of baseball legend and an entrepreneur Cal Ripken Jr. as an additional special advisor to the Board of Directors.
Earlier this month, we promoted Jennifer Aguiar to be our Chief Compliance Officer reporting directly to me. Jennifer joined DraftKings in 2016 as Head of Compliance & risk and led the development of our internal compliance program. As our Chief Compliance Officer, she will be responsible for overseeing corporate compliance and enterprise risk management and will continue to play a pivotal role in our growth.
Turning to our financial performance. We exceeded our expectations in 2020. Pro forma revenue grew nearly 50% to $644 million versus $432 million last year. Both MUPs and ARPMUP grew 29% in 2020. We had a strong close to the year with Q4 revenue growing almost 100% year-over-year and MUPs and ARPMUP growing 44% and 55% respectively in the quarter.
Revenue for the year was almost $95 million higher than the midpoint of our guidance. These results were due to over performance in our core business as well as multiple assumptions on external factors that broke our way, such as the sports calendar, the extension of mobile registration in Illinois and better than expected hold percentage in online Sportsbook.
Looking ahead, I remain very confident in the continued growth of the online sports betting and iGaming markets in the U.S. Even in a market like New Jersey where we've been live for 2.5 years, substantial growth continues. Our handle in New Jersey grew over 100% in 2020 and we are profitable in the state despite the impact of the COVID pandemic.
We are raising our revenue outlook for 2021 due to our expectation for continued growth, the outperformance of our core business and newly launched states that were not included in the guidance we shared in November. Jason Park will provide more details in a few minutes.
Turning to new U.S. states for DraftKings and legalization trends. In the fourth quarter, we launched sports betting in Tennessee. In January, Iowans were able to register via our mobile app rather than in person at a retail casino. We also launched mobile sports betting and iGaming in Michigan and we launched mobile sports betting in Virginia.
As you can see from the Tennessee Lottery's Monthly Sports Gaming Report, the state has gotten off to a very strong start. The State of Tennessee had the best two month launch in U.S. sports betting history with over $300 million in handle on its first two months of operation, including 38% month-over-month growth in December. As a result, sports betting has also generated several million dollars in tax revenue for the state.
As you can tell, Tennessee is off to a great start and we are pleased with our position in the state. While we've been live in Iowa for more than a year now, the state began to allow mobile registration on January 1st, 2021. This change had a significant positive impact. In fact, more customers registered on our app on their mobile devices by 3:00 PM on January 5th than we registered through the entirety of 2020.In January, we launched mobile sports betting and iGaming in Michigan and sports betting in Virginia. We continue to be live with mobile sports betting in more states than any other operator. Our launch in Michigan is going very well. Early results are consistent with our goal to always maximize overall user engagement and monetization across our product offerings.
DraftKings achieved 25% share of mobile sports betting handle and GGR and 20% share of iGaming GGR in the first 10 days of a highly competitive market. Our iGaming handle per capita in Michigan on Super Bowl Sunday with 1.9 times the average of our iGaming handle per capita in New Jersey, Pennsylvania and West Virginia on their first Super Bowl.
Important to note, these other three states were live an average of 179 days before their first Super Bowl, while Michigan was live for 17 days. In addition games created in-house by DraftKings have generated over 75% of our iGaming handle in Michigan. Our sports betting handle per capita in Michigan on Super Bowl Sunday was 1.1 times the average of our sports betting handle per capita in 2018 and 2019 launch dates on their first Super Bowl. These states which include New Jersey, Indiana, West Virginia, Pennsylvania and New Hampshire were live for an average of 118 days before their first Super Bowl. In addition, our cross-selling efforts are really working with 70% of Michigan sportsbook players also engaging with our iGaming product offerings.
In Virginia, our sports betting handle per capita on Super Bowl Sunday was 90% of the average of our sports betting handle per capita in our 2018 and 2019 launch dates on their first Super Bowls, despite Virginia being live for only 15 days. As a reminder, those states were live for 118 days on average prior to their first Super Bowl. We are proud to have been one in the first five operators that have launched in Virginia and we expect it to be a great state for us.
These 12 states collectively represent 25% of the U.S. population. Six states representing approximately 11% of U.S. population have legalized some form of iGaming. DraftKings is live in four of these states, representing approximately 10% of the U.S. population. The outlook for further legalization is also very promising.
So far in 2021, 19 state legislatures have introduced legislation to legalize online sports betting, five state legislatures have introduced legislation to expand their existing sports wagering framework, and one state legislature has introduced legislation to legalized sports betting limited to retail locations. In addition, four states have introduced iGaming legislation and two states have introduced online poker legislation.
I'd now like to comment on our progress with the integration and migration to our own in-house bet engine technology and discuss our new product and content initiatives as well as some of the recent business relationships we have established. I continue to be pleased with the progress we are making with our organizational integration and the migration to our proprietary in house back-end and trading technology…."