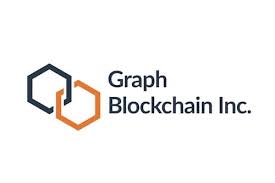 The Company's common shares are now cross listed on Canadian Securities Exchange ("CSE"), the OTC Market ("OTC") and the Frankfurt Stock Exchange ("FSE"). The Frankfurt Stock Exchange is the world's thirteenth largest organized exchange trading market by market capitalization, revenue, profitability, and the largest stock exchange in Germany.
Graph believes that the FSE listing will help increase trading liquidity and enable investment in the Company by retail and institutional investors in Europe.
"We are pleased to announce the listing of our shares in Europe on the Frankfurt Stock Exchange," said Paul Haber, Chief Executive Officer of Graph Blockchain, Inc. "The listing will attract increased interest from investors across Germany and Europe. The FSE listing is a direct response to interest in Graph and will aid liquidity and help facilitate investment to expand our shareholder base throughout Europe."
About Graph Blockchain Inc.
Graph Blockchain provides our shareholders with exposure to various areas of Decentralized Finance. Graph, through its wholly owned subsidiary Babbage Mining Corp., a Proof of Stake ("POS") miner that focuses on altcoins, can provide our investors with exposure to the vast emerging market of cryptocurrencies with the significant technological disruption and potential gains that altcoins represent.
Additional information on the Company is available at www.graphblockchain.com and www.babbagemining.com.