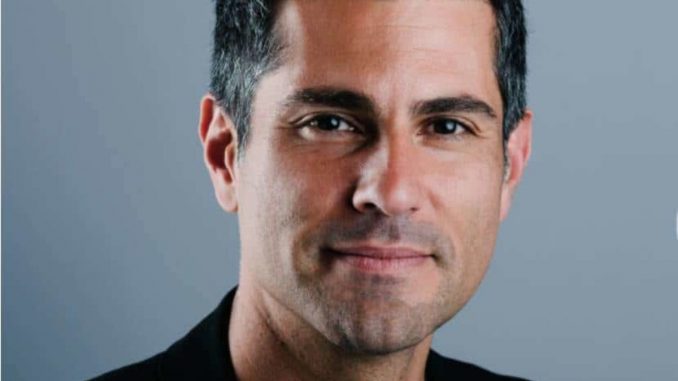 WELL Health Technologies Corp. (TSX: WELL) (OTC: WLYYF) Q1 2021 Earning Highlights
Hamed Shahbazi, Chairman and CEO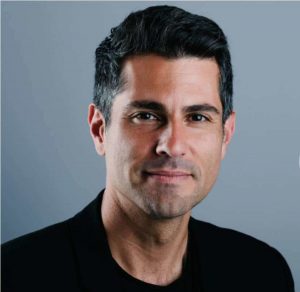 "…We begin the year with an exceptionally strong first quarter in which we delivered record quarterly revenue and adjusted gross profit. WELL achieved another quarter with record revenue for Q1 2021 with revenue increasing 150% on a year-over-year basis and gross profit increasing 155% on a year-over-year basis, with the company software and services revenue leading the way by increasing by 345%, again, on a year-over-year basis.
In addition, Q1 was the second quarter in a row where we reported positive adjusted EBITDA. You may remember that in the last quarter, we were – consensus was essentially focused in and around break-even, and we had really overperformed at – coming in at just under $1 million in EBITDA. Well, in fact, this quarter, we achieved record EBITDA of $1.1 million, over $1 million from our Canadian operations, but had elevated costs in our Circle Medical investment, which is our only investment in the U.S. until our CRH acquisition, which caused our overall EBITDA to fall to about CAD0.5 million for the quarter.
Our M&A program continues to successfully execute on wealth disciplined capital allocation strategy. Since the beginning of the year, we have completed or announced the following acquisitions: one, the 100% acquisition of CRH Medical Corporation, a company focused on providing products and services to gastroenterologists throughout the United States; two, 100% acquisition of Advocare, practice management and telehealth platform serving allied health practitioners in 5 countries; three, the 100% acquisition of OpenHealth Software Solutions an Oscar EMR service provider to medical clinics primarily in Ontario; four, the 100% acquisition of IntraHealth Systems, an enterprise class EMR provider operating in Canada, Australia and New Zealand; five, a seed investment in Twig Fertility Company, a new tech-enabled fertility clinic, which we'll be opening in Midtown Toronto later this year; six, the 100% acquisition of ExecHealth, a provider of primary care and executive health services in the Ottawa region. Seven, the proposed 51% majority stake acquisition of Doctors Services Group, our first acquisition by our Doctor Care unit, which is our billing and back office business unit. And just yesterday, we announced CRH Medical completed its first acquisition as a WELL business unit with the 85% majority stake acquisition of New England anesthesia associates.
I will now review our overall patient visit count in the quarter, and I'll discuss the progress of our individual business units. I'm very pleased to report that our total multi-channel patient visits in Q1 were 469,982. This includes all patient visits that were either delivered by a WELL practitioner, or virtual care consultation carried out by a practitioner outside the walls of WELL by using a WELL enabled platform. In-person visits at our clinics made up 30% of this total visits number and accounted for 142,944 visits. Telehealth patient visits made up to 70% of the total visits and accounted for 265,991 visits, including both telephone and virtual care visits. We don't know of any other provider in Canada that has anywhere close to the capacity of delivering both, physical and person and telehealth patient visits for the same degree as WELL, given that we are now on a multimillion run rate for the year. To our knowledge, we are the market leader in multi-channel patient visits in Canada today, and we will look to build on that lead purposefully and ambitiously over the next year. And might I point out that, that's really what makes WELL truly special, the fact that we have both platform technologies, and clinical care for hundreds of practitioners delivering clinical care in all aspects of primary and secondary care, often using a WELL platform.
Now an update on our business units, on the last quarterly conference call, I made reference to how we aspire and model ourselves to be like Berkshire Hathaway. We regard ourselves as I said, aspirationally as the Berkshire Hathaway tech-enabled health care. Much like Berkshire Hathaway, our goal is to make investments in highly successful and resilient companies run by top-notch management teams that have a superior track record of delivering results. The main difference here is that Berkshire, has a very wide mandate and ours is very much focused on the theme of tech-enabled healthcare, as we see this as a pivotal time, where digitization and modernization are occurring in one of the largest sectors in the world.
Furthermore, Berkshire Hathaway companies and leaders are invited to stay, be empowered and continue their journey while benefiting from being in the group. We have similarly structured the company into several business units, each with its own business unit leader. WELL is employing a decentralized operating strategy where most of the operating decisions are managed by the leaders of the different business units. This allows the company to grow in scale without added bureaucracy, and leaner shared services.
Notwithstanding this approach, capital allocation decisions are centralized and thoughtfully planned to ensure that the company is always making the most compelling and accretive investment decisions. It should be noted that WELL is increasingly seeking investments in situations where its business unit leaders assist with WELL's capital allocation goals. Recent case studies illustrating this objective include the acquisitions of IntraHealth, New England anesthesia and the proposed acquisitions of Doctors Services Group. In each of these cases, the business unit leaders are very much involved in the M&A process or entirely carrying out the M&A's process themselves as in the case of CRH Medical. While WELL's business units span across different areas in tech-enabled healthcare, each of these business units and operations essentially support one theme, and that is practitioner enablement and support, often with the latest and greatest technology…."