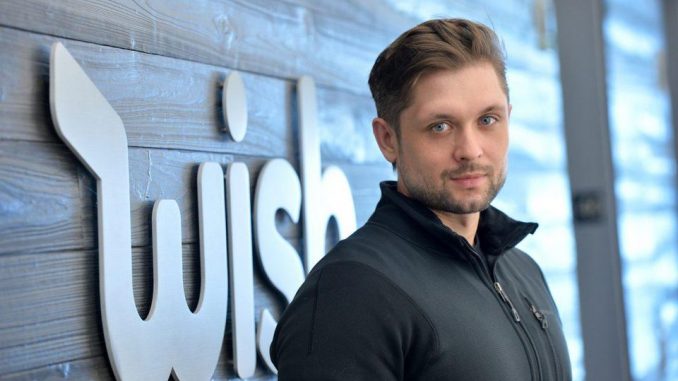 ContextLogic Inc. (NASDAQ: WISH) Q1 2021 Earnings Highlights
 Peter Szulczewski, CEO: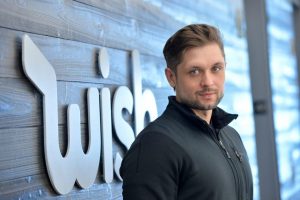 "…We had an impressive start to 2021. Our Q1 results exceeded our expectations on both the top and bottom lines. Revenue grew 75% year-over-year, an acceleration from Q4, and we improved our adjusted EBITDA margin on both a sequential and year-over-year basis. These results demonstrate the leverage in our business model and are a testament to the successful execution on our strategy, which I laid out on our last call.
I hope that you all have had a chance to review our shareholder letter. It is available on our Investor Relations website and contains a review of our complete financial results.
For today's call, I want to share a few highlights from the quarter. Core marketplace revenue growth accelerated to 40% year-over-year. Our efforts to strategically target high LTV users resulted in Q1 core marketplace revenue per active buyer, increasing 76% year-over-year. Our ProductBoost advertising business return to year-over-year revenue growth for the first time since Q4 2019. This trend demonstrates renewed advertising spend for merchants as the economy starts to recover. It also indicates the strength in our platform as merchants benefit from increased sales, faster delivery times and lower refunds.
Our asset-light logistics business is firing on all cylinders. Revenue grew 4x year-over-year driven by a strong merchant adoption of our cross-border shipping and warehousing solutions. We continue to make significant improvements to our customer experience. As a result, shipping-related refunds reached an all-time low during Q1. One way that we are reducing delivery times is by adopting or by adding more local and forward deployed inventory under our Wish Express offering.
During Q1, Wish Express listings increased more than 400% year-over-year, meaning more users can receive orders in 5 days or fewer. In some cases, users are able to pick up orders the same day at a Wish Local partner location, which brings me to one of our most exciting new initiatives, Wish Local.
Orders shipped to Wish Local partner locations for in-person pickup accounted for more than 7% of total order volume in Q1 and has continued to grow in Q2. In Mexico, Italy and Spain, Wish Local orders reached 39%, 30% and 22% of total order volume in those markets, respectively. This further demonstrates the importance of having a scaled network of partner locations to better serve our value-conscious consumers.
Finally, we also launched an experiment to attract users that we may not already be reaching with the Wish app. 1Sansome is a category-specific website that features fashion-forward women's apparel. The shopping experience on 1Sansome is more search and filter-driven, and the first-party inventory model allows us to efficiently open up a new market, enable strong quality control measures and allows us to capture greater consumer wallet share. I'm happy to report that initial engagement with 1Sansome users has been positive.
As you can see, we are excited about the progress we are making as we execute on our core priorities. Our primary focus this year is to drive efficient customer acquisition, monetization and retention. We have made great progress on our initiatives to improve user retention and increase order frequency with new and existing users. However, we strive to achieve even higher levels of engagement and retention.
This year, we are focused on creating a more personalized shopping experience and diversifying our product selection. We have more high-frequency inventory on the app, including CPG items, electronics and furniture. We believe that we can drive repurchasing behavior and become the everyday e-commerce platform for the value-conscious shopper.
In fact, we increased the number of CPG items listed for sale by 110% year-over-year during Q1, including many globally recognized brands that we know our users will love. With more Wish Local partners, we can provide an affordable option for users to purchase items on the Wish app that can easily be picked up at a store nearby. We continue to optimize our Wish Local partner acquisition strategy and are focused on acquiring stores that support our strategic initiatives. This includes stores that are located within close proximity to a large number of Wish users and those that sell high-frequency CPG inventory…."