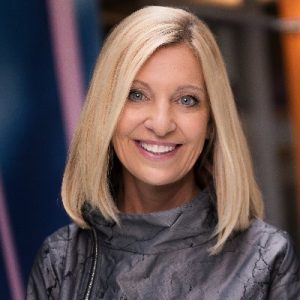 CVS Health Corporation (NYSE: CVS) Q1 2021 Earnings Highlights
Karen Lynch – President and Chief Executive Officer
"..In the first quarter, CVS Health orchestrated an all-out effort to vaccinate Americans against COVID-19. I'm proud to say we have helped achieve the President's accelerated 100-day goal of 200 million vaccines. This would not have been possible without the dedication and effort of our approximately 300,000 colleagues who worked tirelessly throughout the pandemic and delivered when they were needed the most.
Our results show we are providing superior value by creating an integrated health care model that is centered around the consumer. Our unparalleled capabilities, reach and relationship with customers uniquely positions us to support them throughout their lifetime.
Our strong first quarter delivered revenue growth of 3.5%. We generated adjusted earnings per share of $2.04, up nearly 7% versus first quarter of 2020. As a result, today, we are increasing our adjusted earnings per share guidance to $7.56 to $7.68 to reflect the momentum across our business. Importantly, our performance reflects both growth in new and current markets. Eva will provide more details on our outlook and our results.
Before turning to our three business segments, I would like to underscore our ability to anticipate, deliver and exceed customers' health care expectations. Today, we will share where we are seeing momentum and highlight several important achievements.
It is clear that consumers want convenience, transparency, choice and control over their health care. That is why we are engaging consumers in new and different ways by working to meet their health needs in the community, in the home and virtually.
Each of our businesses performed at or better than our expectations this quarter. We delivered strong results in the Health Care Benefits segment, fueled by continued growth in government services.
During the first quarter, utilization approached near normal baseline levels. We have continued momentum in our Government Services business. We increased membership across all Medicare business lines in the first quarter. We outperformed with dual eligible members, delivering over 30% growth and we significantly expanded our reach, adding 14 new states.
Finally, as we announced last quarter, we will reenter the public exchanges in 2022. We expect to enter up to eight states where we believe we can make a meaningful impact and maximize returns with our first ever Aetna-CVS branded offerings. We are committed to helping provide access to affordable care for all Americans.
We also achieved strong revenue and operating income growth in Pharmacy Services, building on the foundation of our specialty management capabilities and overall service excellence. As we announced last week, we delivered market-leading results in controlling drug costs for commercial clients with only a 2.9% overall drug trend, with 34% of clients experiencing negative trend in 2020.
Specialty Pharmacy revenue was up 7.2% year-over-year. This reflects new net wins due to our success in our trend management programs, which continue to resonate in the marketplace and drive more customers into our channels. Specialty Pharmacy spend management also remains a steady growth engine and key differentiator in the market. We are well positioned for continued growth in 2022.
Our Retail segment continues to play a vital role in the delivery care and wellness is an integral part of our customer and community strategy. Since we began, we successfully administered over 23 million COVID tests and over 17 million vaccines through April. We are currently administering vaccines in 49 states and in more than 8,300 CVS locations. A third of vaccinations have been administered to members of underrepresented communities.
Our strong second dose compliance of over 90% is the result of our consumer-centric digital approach. We schedule round trip visits, looking both appointments at once and we also provide appointments for second doses only.
We are successfully driving health services engagement among customers who are new to CVS Health through COVID testing and vaccines. This has helped somewhat offset the impact of a weak flu, cough and cold season. Although early, we have seen improvement in April, as vaccinated customers are more actively shopping in CVS location part of a nationwide trend.
For those customers that are new to us through COVID testing, we have realized about a 9% conversion in filling a new prescription at CVS Pharmacy. We continue to attract consumers to our CarePass subscription program with approximately 4.5 million members in total, up approximately 18% from 2020.
Building on the success of our employer and university program, we recently expanded our Return Ready offering to include vaccinations. We have already administered 40,000 doses, and client interest in this new service is strong and growing. Overall, we have successfully navigated through a challenging retail environment while capturing additional benefits from new customers we are bringing into CVS Health.
As the nation's leading diversified health services company, we are advancing our technology and using CVS Health assets to connect consumers across the health care ecosystem. We are addressing the most prevalent, costly and complex health conditions by expanding our platform to deliver more integrated care.
Our approach combines both face-to-face and virtual points of care that are personalized to the individual. We prioritize the most valuable interventions, the next best action a member can take, that will lead to a positive impact on their health and on medical costs.
For example, early results in our Transformed Diabetes program show an 8% improvement in changing Medicare members behaviors. This program is on-track to exceed its projected medical cost savings and return on investment of two to one. With approximately 1.5 million members having access to this program today, we expect to add an additional 1.3 million members this year.
Our new medical benefit plans are designed with low co-pay or no co-pay at MinuteClinic. We have approximately seven million Aetna members enrolled, up from about two million members or 350% member growth year-over-year. These plans offer broad access to affordable and convenient care with many CVS Health assets."