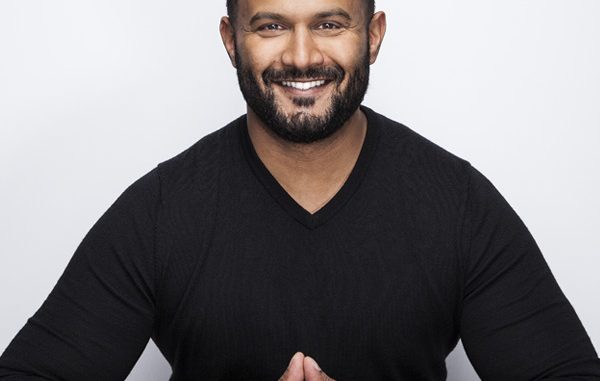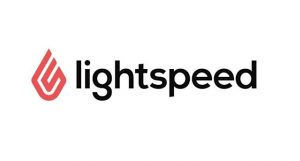 Lightspeed Commerce (NYSE: LSPD) Q1 2022 Earnings Highlights:
CEO, Dax Dasilva: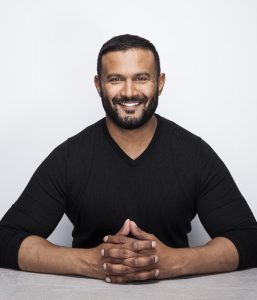 "…Lightspeed had an exceptional quarter, delivering revenues and adjusted EBITDA well ahead of Street expectations and better than our previously established guidance.
Total revenue was up 220% year-over-year, with organic software and payments revenue up 78%. The company now maintains over 150,000 retail and hospitality locations globally. GTV was strong, growing 203% year-over-year to $16.3 billion. Organic GTV growth was 91%. Payments penetration continues to increase with approximately 10% of our GTV processed through our payment solutions.
Some notable customer wins in the quarter include, SpaceX, the American aerospace company founded by Elon Musk, has chosen Lightspeed Restaurant, Lightspeed Ordering and Lights Payments to support its hospitality operations at its California headquarters. Telluride Ski Resort, the world-renowned Colorado ski resort has chosen Lightspeed as its core commerce platform. Telluride will use Lightspeed Retail, Lightspeed E-commerce and Lightspeed Payments to help run its vast resort activities.
And finally, Restaurant Kei. Kei is the first Paris-based Japanese restaurant to secure a three-star Michelin rating, in addition to acknowledgments Les Grandes Tables du Monde and Gault & Millau. Kei will be using Lightspeed Restaurant to run its award-winning establishments.
In addition to the strong execution this quarter, we managed to advance some key strategic initiatives. Lightspeed launched Payments in the international markets, starting with the U.K. and earlier this week announced five more European launches, including Germany, Switzerland, France, Belgium and the Netherlands.
We closed the acquisition of Vend in the quarter, with that group delivering better-than-expected results. We established a partnership with the leading restaurant reservation platform OpenTable.
And finally, we announced definitive agreements to acquire NuORDER and Ecwid, which will help transform Lightspeed into one stop commerce platform. The NuORDER transaction was closed last month, with Ecwid expected to close by the end of this quarter.
As economies reopen around the world and new business creation accelerates, we believe Lightspeed's one-stop commerce platform remains a crucial lifeline for independent businesses. Our goal is to help them simplify their operations, provide them unparalleled opportunities to scale and equip them to deliver exceptional customer experiences.
As they step into a new world of commerce forever altered by the COVID-19 crisis, both the traditional challenges they have faced, as well as the new customer expectations they will seek to meet will be best solved by Lightspeed solutions.
From the customary complexities of supply chain management and accounting to the new demands of online ordering and contactless payments, Lightspeed is the technology that will ignite businesses everywhere.
Following our customary routine, Brandon will take you through the details of the financial results. But I wanted to first highlight, some key business themes this quarter, including the benefits of economies reopening, the exceptional performance of Payments, our early but promising success with Lightspeed Capital, and finally, the ongoing integration of our recent acquisitions.
As economies begin to reopen, we are seeing a very positive impact on our overall business, not just from new customers, but also increased demand from existing customers. Our hospitality business saw a very strong performance this quarter which helped drive great results in EMEA.
Hospitality GTV was up 380% year-over-year and new location additions were by far the highest we have ever had. France Germany and Belgium showed particular strength greatly exceeding expectations.
And although, we did see growing demand from new customers, demand from existing customers was also strong with our order ahead and loyalty offerings, showing continued strength.
Lightspeed also maintains a strong partner network that helps drive adoption of our offerings. During the depths of COVID, our partner channels were relatively subdued, but this quarter, we saw them come roaring back.
Payments of course, continue to be a major source of growth for our company. Transaction-based revenues were up over five times from last year. Thanks largely to Payments.
Payments benefited from the strong growth in GTV as well as increasing adoption by our customer base. Currently our payments business leans towards retail. And although, GTV growth here was overshadowed by the resurgence of hospitality this quarter, omnichannel retail GTV growth still increased 139%.
European adoption is off to a strong start with the total number of active payments customers growing strongly from last quarter. And while Europe still only represents a very small portion of our total payments customers, we believe this number will grow rapidly, as we launch the solution in five more markets in that region.
Overall, approximately 10% of our total GTV was processed through our payment solutions, giving us plenty of runways in the months and years ahead. I would also like to call out our capital business.
Lightspeed Capital had its best quarter by far. And we are starting to see numbers that are becoming meaningful. Almost 430 capital advances were made in the quarter, with revenue from capital growing 68% from the previous quarter.
We continue to maintain two offerings here, Lightspeed Capital, where we leverage our payments partner Stripe, and the ShopKeep Capital business which we inherited, when we acquired ShopKeep.
This quarter we are expanding the ShopKeep Capital model to absolute customers and have already seen some initial success there. For now, this remains a small but highly profitable business for us with revenues still under $1 million quarterly.
But given our growing customer base and expanded availability, we believe Capital can become a very meaningful driver of growth and especially profitability in the longer term. We also believe that, with the addition of NuORDER we have the potential to extend capital services into the B2B side of our network.