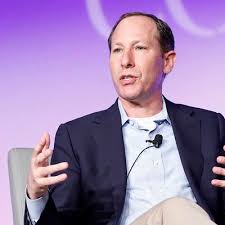 Teladoc Health, Inc. (NYSE: TDOC) Q2 2021 Earnings Highlights
Jason Gorevic, CEO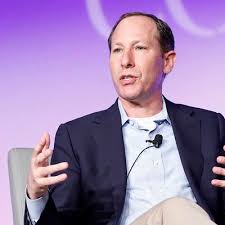 "…The broad-based strength across our portfolio drove revenue of $503 million in the second quarter, an increase of 109% over the prior year, including organic revenue growth of 41%, which excludes revenue from acquisitions completed over the past 12 months.
The strong momentum across our channels and geographies gives us the confidence and visibility to increase our full year revenue guidance to $2.0 billion to $2.025 billion. As we've discussed previously, Teladoc's aim is to provide whole-person virtual care. It's not enough to simply virtualize the current health care experience, simply putting a doctor on the screen.
The health care system is already fragmented, and virtual care shouldn't simply mirror that problem. Instead, we need a single virtual solution that seamlessly takes care of all of a person's health care needs, redefines the consumer experience and uses data to improve care at scale.
At Teladoc Health, we're doing that now. And during the second quarter, we continued to demonstrate progress on achieving our goal of completely reimagining the health care experience. Our vision starts with engaging more consumers.
During the second quarter, our global network of clinicians provided more than 3.5 million visits, an increase of 28% over the second quarter of last year when we were in the middle of the pandemic. This means that even as more people are being vaccinated and restrictions are lifting in many parts of the world, consumers and providers are increasingly relying on Teladoc Health's virtual care. We're now on track to provide more than 13.5 million visits for the year.
The persistent strength in utilization has been driven by growth in visits in noninfectious diseases and specialty care as consumers are turning to our services for a broader array of conditions. During the second quarter, 80% of member visits in the B2B channel were related to noninfectious diseases versus approximately 50% in the pre-pandemic period. Demand for our mental health services remains especially robust as consumers and providers recognize the benefits of the virtual modality for mental health care.
We're just starting to see the incidence of infectious diseases, such as acute respiratory illness, begin to trend up for the first time in nearly a year as the usage of PPE and social distancing has declined. This follows a period of historically low infectious disease transmission and gives us confidence in our second half outlook.
Turning to chronic care. The number of members enrolled in the Livongo suite of products grew 45% year-over-year to 715,000. Rather than focus on one particular disease, our approach is to treat the whole person in an integrated manner, which is important given that over 40% of adults in the U.S. are living with multiple chronic conditions.
As a result of this approach, we continue to drive significant growth in multi-program enrollment. Over 20% of our chronic care members are now enrolled in more than one program, up from 6% in the second quarter of last year. The growth in chronic care members, combined with the greater number of individuals enrolled in multiple programs, such as members enrolled in both our diabetes and hypertension programs, resulted in a 60% year-over-year increase in the total number of chronic programs in which our members are enrolled.
Most importantly, our services are driving better outcomes. For example, in a recent survey of over 2,000 consumers of our virtual mental health services, more than 90% of those who sought care experienced improvement, with nearly 40% experiencing a significant breakthrough during treatment.
In the marketplace, our whole-person approach to care continues to resonate as clients understand the value we deliver and are coming to us for our broad integrated suite of services…"