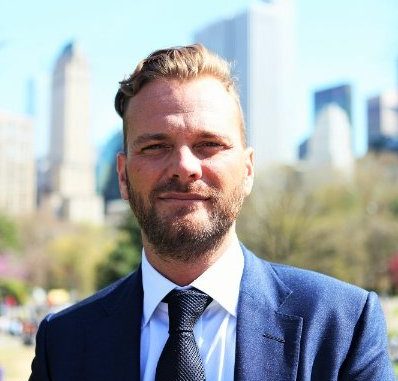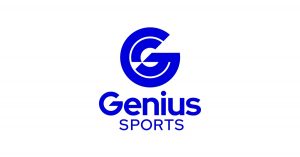 Genius Sports Limited (NYSE: GENI) Q1 2021 Earnings Highlights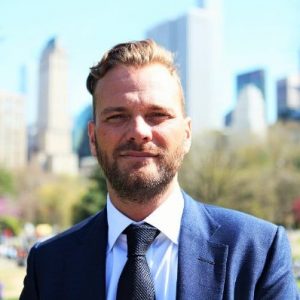 Mark Locke, CEO:
"…I'd like to start with a brief overview of our business and the opportunity ahead of us. Genius is uniquely positioned at the heart of the sports ecosystem that connects sports, betting and media. Over our long history, we built a proprietary technology platform that our partners depend on to streamline data collection and distribution, engage audiences and ultimately monetize sports fans.
By partnering with hundreds of sports leagues and federations, sportsbook operators and media brands across the globe, we are well positioned to capitalize on the growth in the sports betting market. While our fast growing sports betting market presents the best opportunity to monetize sports fans today, our vision stems far beyond the boundaries of sports betting alone.
As the world of sports, betting and media converge over the long term, we are focused on building a tech platform that enables our partners to monetize their audience in a multitude of ways tomorrow, whether through betting, ticketing, merchandising or others.
Our deeply integrated technology and data partnerships puts us in the best position to expand our value added services and solutions and continue to grow as the industry evolves.
Before we move on to the quarter, we would like to reiterate our long-term financial targets. We are adding more value to our customers than ever before. And we are on a strong march towards a long-term revenue target of 5% of industry gaming revenue. And we continue to target a long term EBITDA margin of 40%, reflecting the strong underlying unit economics of our model.
With that, we are proud to share with you the fantastic momentum behind us, the moment, and the significant steps that we have taken in the quarter to accelerate growth and capitalize on the enormous opportunity ahead of us.
I'll quickly touch on the six key takeaways from the quarter, before we dive into performance in more detail later on the call. In the first quarter of '21 year-over-year, we grew our revenues by 52% to nearly $54 million, and our adjusted EBITDA by over 400% to $9.3 billion.
We are very pleased to have announced an exclusive six-year strategic partnership with the NFL that is completely innovative in its structure and revolutionary in its potential. This agreement combines our leading capabilities across sports, betting and media for the preeminent league in the world sports and is a major statement of intent for our entire industry.
We also acquired two complementary and highly innovative technology companies, Second Spectrum and FanHub. These strategic acquisitions will both strengthen our core offering and benefit from our scale and distribution.
Given the strong performance of the underlying business, and following the aforementioned key transactions, we are revising our full year 2021 revenue guidance to a range of $250 million to $260 million, up roughly 30% to 35% from where we guided the market to previously.
Lastly, we're thrilled to welcome David Levy as our new Chairman. During his 30-year tenure at Turner, he oversaw his leading portfolio of premium content. With his incredible track record working with many of the biggest names in sports and media, David's appointment is another strong statement of our ambition and position.
So far, 2021 has been all about continuing to execute on our long-held strategy. One of our most important differentiating factors is our steadfast commitment to official data. For those of you who are new to the space, this is the source of live sports information and facts that has been directly approved and sanctioned by the relevant sports league or federation.
As more and more sports proactively engage with the betting industry, official data is becoming increasingly valuable. Additionally, the rapid growth of live betting regulated markets worldwide means that sportsbook operators place tremendous value on the speed and accuracy of official data.
The scale of our portfolio, built up over more than a decade puts us at the very forefront of this data trend. We've grown our portfolio by 25% year-on-year to 185,000 events under official rights, of which 112,000 of them are exclusive.
This is included adding premium content, such as MLB, and a series of rapidly growing and thrilling events from Major League Rugby to top tier Japanese Basketball amongst others. This number does not include the NFL, which was added to our portfolio after the reporting period.
As many of you know, our approach is unique and that we acquire a large proportion of our rights through contra partnerships with sports leagues and federations. We have supported sports at every level with our leading data technology solutions that help them to create new revenues, drive fan engagement and increase efficiencies.
In the first quarter, we've demonstrated the value of our technology. Our LiveStats technology was courtside [ph] every March Madness game, capturing advanced team and player statistics that powered the NCAA's broadcasts, their websites and more. You may have seen our Genius Sports logo at the end of every broadcast throughout the tournament.
We also launched our Ice Hockey LiveStats solution, providing a valuable tool that will greatly strengthen our hand in negotiations with leagues across this sport. Our media [ph] operations also continue to accelerate. Our unique understanding of the sports and sports betting audience, coupled with our exclusive ownership and control of live sports data, and the Ad Tech platform enables us to offer personalized suite of solutions for our entire ecosystem…."
FULL TRANSCRIPT