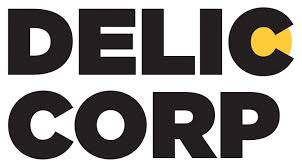 Meet Delic, a never been seen before, two-day immersive Edutainment experience for revolutionary thought, health & wellness and business leaders will take place at AREA15 in Las Vegas, Nevada, November 6 – 7, 2021
VANCOUVER, BC, Aug. 4, 2021  Delic Holdings Inc. ("DELIC" or the "Company") (CSE: DELC) (OTCQB: DELCF), the leading psychedelic wellness platform, today announced that Itefayo Harvey will serve as one of the event's mainstage speakers. Meet Delic is the world's premiere psychedelic and wellness edutainment event catering to both curious newcomers, businesses and thought leaders. Harvey is the Founder and Board President of the People of Color Psychedelic Collective, long-time advocate for promoting drug policies grounded in science, compassion, and human rights, as well as the Social Media Manager for Caring Across Generations, an organization which creates a new way to live well and age with dignity in America.
Harvey states, "I am excited to push the boundaries of how we talk and think about wellness in our society at Meet Delic. I want our society to truly value and create wellness for everyone." During her tenure at The Drug Policy Alliance, which is the nation's leading organization advocating to end the war on drugs, Harvey fought hard for people to no longer be punished for what they put in their bodies. This created a deep desire within Harvey to further champion that individuals be given the sovereign right and choice to use alternative medicines such as psychedelics without fear and impunity.
The experiential event will feature dancers, music, 3D mapping, new technologies and research, thought-provoking presentations and the world's largest psychedelic business expo.
"It is an honor to have Itefayo Harvey speak at our conference and bring her unique perspectives on health, life and culture to our attendees," said Delic co-founder, Jackee Stang. "She is a powerful voice in the movement toward embracing psychedelic wellness and reform and her work to right many wrongs in the 'war on drugs' is remarkable."
The twenty hours of panels and keynotes will include a broad array of topics such as: "How Psychedelics Can be Effectively Used for Physical Optimization," "PTSD Reset and Recovery," "Ketamine Clinics Today, Psilocybin and MDMA Therapy Tomorrow," microdosing, activism, sexuality, and "Drug Use for Grown-Ups." Musical and entertainment acts are scheduled both evenings following the panels and expo.
Tickets are now available for the two-day experience. For more information please visit, meetdelic.com. Follow us on @meetdelic on Instagram, Twitter and Facebook. Tickets available now.
About Meet Delic
Meet Delic is the world's premier psychedelic and wellness edutainment event catering to both curious newcomers, businesses and thought leaders. Held in AREA15, an immersive and experiential entertainment complex in the heart of Las Vegas, the exciting two-day event features industry entrepreneurs, consumers, psychonauts and leading voices in research and science. Meet Delic is the largest and most comprehensive event to learn about the intersection of psychedelics, health and wellness and culture, how to start or grow your business, connect with likeminded visionaries, enjoy fun social activities, and experience the acceleration of this worldwide movement.
About Delic Corp.
Delic is the leading psychedelic wellness platform, committed to bringing science-backed benefits to all and reframing the psychedelic conversation. The company owns and operates an umbrella of related businesses, including trusted media and e-commerce platforms like Reality Sandwich and Delic Radio, Delic Labs the only licensed entity by Health Canada to exclusively focus on research and development of psilocybin vaporization technology, Meet Delic the premiere psychedelic wellness event, and Ketamine Infusion Centers one of the largest ketamine clinics in the country. Delic is backed by a team of industry and cannabis veterans and a diverse network, whose mission is to provide education, research, high-quality products, and treatment options to the masses.