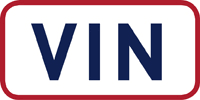 Vancouver, British Columbia- August 23, 2021 – Vinergy Cannabis Capital Inc. (CSE: VIN) (OTCQB: VNNYF) (FSE: 1V70) ("Vinergy" or the "Company") is pleased to provide a corporate update to its shareholders.
Key highlights:
Viinergy has made an investment in the crypto & blockchain space of $500,000 in Bitcoin Well Inc.(TSXV:BTCW) comprised of 2M Shares and 1M warrants
Vinergy made a strategic investment of $482,400 in Nurosene Health Inc. (CSE: MEND) comprised of 536,000 common shares
Vinergy has invested $275,000 in Rockshield Capital Corp. (CSE-RKS) comprised of 500,000 common shares
Interim CEO, Alnoor Nathoo, commented ". . . over the past few months we have been busy creating shareholder value with our new mandate focusing on opportunities primarily in the Crypto space, DeFi solutions as well as special opportunities. I am pleased with the progress we have made growing our portfolio. We look forward to continue to provide our shareholders access to unique investment opportunities in an effort to create additional value through our deep-rooted networks."
Vinergy subscribed for 2,000,000 Units of Bitcoin Well Inc. for $500,000. Each Unit is comprised of one common share and one-half warrant. Each full warrant is exercisable at $0.375 until June 10, 2023. Vinergy subscribed for 536,000 common shares of Nurosene Health Inc pursuant to Nurosene Health Inc.'s Initial Public Offering at $0.90 per share for a total of $$482,400. Finally, Vinergy purchased 500,000 common shares of Rockshield Capital Corp.at $0.55 per share for $275,000.
More information on each of the investments can be found at respective websites of each of:
Bitcoin Well Inc. www.bitcoinwell.com
Nurosene Health Inc. www.nurosene.com
Rockshield Capital Corp. www.rockshield.ca