Penn National Gaming, Inc. (NASDAQ:PENN) Q2 2021 Earnings Highlights
Jay Snowden, CEO: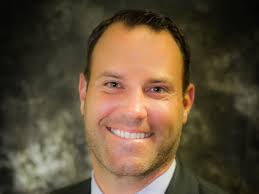 "…We also saw impressive revenue growth and near breakeven EBITDA results across our Penn Interactive segment. We're preparing to launch the Barstool Sportsbook app in four or five more states by the start of NFL season next month. And by the end of this calendar year, we expect to be live in at least 10 states, while also introducing several new features to the app, such as same-game parlay and shareable bet slip, which we're really excited about.
With greater operating scale and leverage, improved products and unique value-creating marketing strategies, we believe we are extremely well positioned for a strong fall, as we roll into Barstool Sports' favorite time of the year, football season, which provides a nice segue to our pending acquisition of theScore, which is the number one sports app and sports media name in Canada and the third most popular sports app and sports media name in North America.
When we add theScore's unique integrated media and betting platform and modern state-of-the-art technology to the massive audience of Barstool Sports and its wildly popular personalities and content, we'll be creating North America's leading digital sports content gaming and technology company.
Under the terms of the agreement, which have been unanimously approved by the Boards of the Directors of both companies, we'll be acquiring theScore for approximately $2 billion in cash and stock. theScore's shareholders will receive $17 in cash and 0.2398 shares of Penn National common stock for each of theScore share, which implies a total purchase consideration of US$ 34 per theScore share based on Penn National's five-day volume-weighted average trading price as of July 30 2021.
We are uniquely positioned to seamlessly serve our customers with the most powerful ecosystem of sports, gaming and media in North America, ultimately creating a community that does not exist today.
This transaction will allow us to provide state-of-the-art mobile sports betting and iCasino with highly customized bets and enhanced in-game wagering opportunities along with highly engaging personalized sports and media content and real-time scores stats and videos.
We believe this powerful new flywheel will result in best-in-class engagement, retention and loyalty and this larger cross-promotion ecosystem will provide us with multiple growth channels that transcend our current business verticals.
In the near-term, we'll just be scratching the surface of where we can ultimately take this company. The transaction also provides us with a path to full control of our own tech stack with a deep pool of engineering talent.
theScore has developed a modern player account management system and is currently in the process of finishing up the development of an in-house managed risk and trading service platform, built specifically for the North American market that should lead to significant savings in third party platform costs, and more importantly allow us to broaden our product offerings, providing the missing piece for operating at what we believe will be industry-leading margins. In fact we expect to realize margin improvement of 500 basis points or more over time for Penn Interactive.
But more important than cost synergies, we believe the transaction will provide us with significant incremental revenues, not just in Canada but also in the US. The financial benefits of this transaction are very compelling.
Despite significant planned investments in technology and new launches, we anticipate that the acquisition of theScore will provide adjusted EBITDA accretion by year two and an incremental $200 million medium-term adjusted EBITDA opportunity with a $500 million incremental long-term adjusted EBITDA upside.
Our perspective is that operators that have achieved early online market share have done so primarily through first-mover advantage leveraging existing customer databases and significant paid media spend. We believe the long-term winners will be defined by best-in-class products, bespoke content efficient customer acquisition, multi-platform reach and broad market access, all of which we have in spades.
Before turning it over to John, I want to speak for a minute about our excitement to be entering the Canadian gaming market, which represents a compelling revenue growth and talent-acquisition opportunity.
Canada and particularly Toronto is known for its deep pool of world-class engineering and technology expertise, and we and theScore intend to tap into that pool to expand theScore's tech team there as the business continues to scale. I also want to reinforce that we intend to operate theScore as a stand-alone business, much like we have with Barstool which will remain headquartered in Toronto.
Finally, it goes without saying that this transaction reflects the deep respect we have had for theScore brand over the years and what John and his family have created. We have known the Levy family for years and like our Barstool acquisition, we don't want to come in and change who they are, which is what has made them so successful.
A large part of what we love about both Barstool and theScore is their authentic voice, their scrappy nature and entrepreneurial spirit. We want theScore to keep on doing what it does best and are proud to have John and his entire team and family bring their unique perspective to our Penn National family. This is going to be a long-term partnership…."