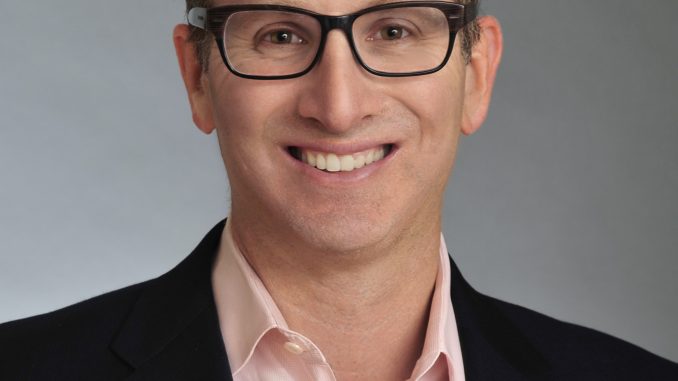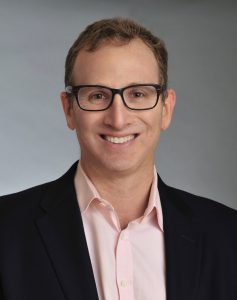 Rush Street Interactive (NYSE: RSI) Q2 2021 Earning Highlights
Richard Schwartz, CEO:
"…Turning to our results, our team delivered another solid quarter of year-over-year and sequential revenue growth, demonstrating our continued ability to grow the top-line while prudently investing in marketing and technology needed to do so.
Revenue was 122.8 million during the quarter, representing a year-over-year increase of 89%. Just as impressive as our overall revenue growth was about in that growth. Not only do we grow casino revenue sequentially during the period, but also sportsbook revenues despite lighter sports calendar.
With this continued success and growth in our business, we are once again raising our guidance. We now expect our 2021 full-year guidance to be between 455 million and 495 million implying 72% year-over-year top-line growth at the midpoint.
This is up from the previous estimated revenue growth of 65% at the midpoint of our prior guidance range. Kyle will provide some additional details in his remarks. In terms of market loss during the second quarter, we went live in West Virginia with our BetRivers online casino.
This is on the heels of successful launches in Michigan, Virginia and Iowa during quarter one. We now operate in 11 jurisdictions, eight that have online sports betting, five with retail sports betting, four of online casino and Columbia with both online casino and sports betting.
Following the launch in several new states during the first half of the year. And since our last earnings update. We have continued to make significant progress in our market access initiative. To start, we are very excited to announce earlier this afternoon that we have been selected by the Connecticut Lottery to be very exclusive sports betting partner, making RSI one of only three sportsbook operators who will be authorized to operate in the states.
This partnership will be inclusive of not only the operation of up to 15 retail sportsbook locations across the state of Connecticut, but also a statewide mobile sportsbook. The selection will be very significant milestone for us as a validated strength of our product, services, and overarching organization in what was a very competitive process.
In fact, the Connecticut Lottery has disclose that we were selected from a pool of 15 other high quality competitors. Although the state is currently working to finalize the sports betting regulations, we expect to launch Connecticut this fall during football season. It is also worth noting that we believe our recognition for operational excellence by the Connecticut Lottery will open future doors to compete for opportunities and other lottery markets.
As many of you are also aware, New York has recently accepted bids from local sports betting. And on Monday of this week, we formally submitted our bid as part of the process. We are excited about the opportunity to offer our online sportsbook in the state of New York.
We also recently applied for a mobile sports betting license in Arizona alongside our partner there. Kind of looking forward to the opportunity to launch the market during the NFL season. Another side development in yesterday's announcement was with Boom Entertainment.
In addition to a minor equity investment in Boom, we have gained market access opportunities in Louisiana, Mississippi and New Mexico for both sports and casino subjects to legislation and licensing approvals. Louisiana has the most eminent opportunity as enabling legislation passed in June and should go live soon after mobile sports betting regulations are finalized.
Lastly, we are continuing to plan our market entry into Ontario which has an open market access structure and we are moving ahead with both casino and sportsbook. The RSI team has fantastic experience relationships in that province and we are really excited about the opportunity given the size of the Ontario market.
As you can see, we have no shortage of near-term opportunities and expected state launches coming over the next couple of quarters. And our business development team is hard at work to continue the strong momentum to secure partnerships in many new jurisdictions.
We also continue to be very encouraged by the legislative momentum for online sports betting and the addition of online casinos in many states already have approved sports betting. It has become very clear we are looking at the numbers in New Jersey, Pennsylvania and Michigan that online casino is a greater generator of cash revenue, and many state legislators are recognizing this opportunity.
And now I want to turn some specific highlights from the quarter and exciting trends we are seeing. As I mentioned previously, we grew both online sports betting and online casinos sequentially from quarter one to quarter two, including in each of our newly launched markets of Michigan, Virginia, Iowa and West Virginia. Thus far into Q3, each of these states are continuing to see growth with our per day net revenue trending higher quarter-over-quarter.
In Michigan, which is a highly competitive market and West Virginia, where we have entered a little later than some of our peers, we assume a nice progression of market share gains since launch.
In fact, we grew our market share in West Virginia, from 2.6% when we first entered the market in April to over 8% despite strong competition. This is just for evidence once we introduce new players to the diverse platform, and our superior user experience we are able to win them over and retain the loyalty.
I also think it is important to point out that we are now profitable in four of our markets. We talked a lot about marketing investments, payback period, and the retention of our customers. That positive contribution is strong evidence as markets continue to mature we can and we will drive strong profitability overtime.
As I discussed earlier, there are plenty of new markets to invest in over the coming quarters, which would put us in investment mode for the time being. But we are proud of our ability to be disciplined and calculated in the way we invest and ultimately generate substantial profitability from markets as they mature.
Now I would like to switch gears talking about some marketing initiatives, investments and the results we are seeing from them. First, I would like to highlight very exciting partnership that we announced earlier this week with NFL legend Mike Ditka.
We couldn't be more excited to have Mr. Ditka on our team, as a BetRivers brand ambassador, and look forward to working alongside him and our other ambassadors to create new and exciting content for our players to enjoy."