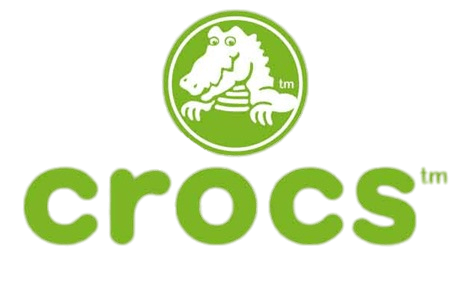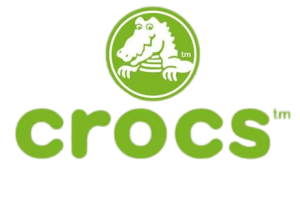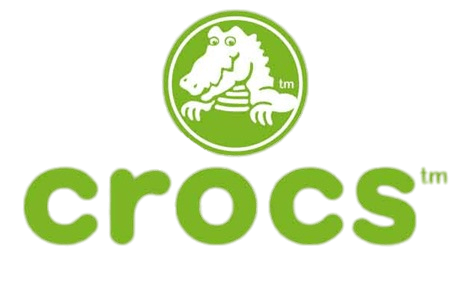 Crocs, Inc. (NASDAQ:CROX) Q2 2021 Earnings Highlights
Andrew Rees, CEO:
"…Our Q2 results were exceptional, as we continue to see strong demand for the Crocs brand globally. Our confidence in the strength of our brand is also reflected in our raised 2021 guidance. Looking beyond this year, we're announcing that the Crocs brand will have net zero emissions by 2030. We will raise our already low emission footprint per shoe and enable us to provide comfort without carbon to our fans worldwide. I'm excited for our future and I'm confident we can deliver sustained highly profitable growth while having a positive impact on our planet and our communities.
Turning to the highlights from the second quarter of 2021. Revenues nearly doubled versus prior year to $641 million and increased 79% from 2019. Revenue growth was strong across all regions with the Americas up 136% and on a constant currency basis EMEA up 53% and Asia up 27%. [indiscernible] was one of our long term growth pillars grew by 57% in the second quarter and 38% for the first half. Digital sales grew by 25% versus prior year and an impressive 99% versus 2019 to represent 36% of revenues. ETC grew 79% versus prior year and 86% versus 2019 to represent 52% of revenues. Adjusted operating income more than doubled to $196 million and adjusted operating margins expanded to a record of 31%. Adjusted diluted earnings per share increased by $1.22 to $2.23.
Underlying these incredible results is the iconic brand we have built. To continue to feel brand relevance and consideration globally we leveraged digital and social marketing, influencer campaigns and collaborations. We were the first footwear brand to market an augmented reality experience on TikTok with a #GetCrocd challenge featuring trial sandals and clogs for [Jibbit]. Globally this drove over 8 billion views and over 1 million uses of the hashtag. We also generated buzz when Balenciaga the spring 2022 runway featured our second collaboration together comprises of a knee-high rain boot, and a croc Malone saleto. Global collaboration highlights include London based gateway brand [indiscernible] in Russia rave music brand Little Big. In Japan highly influential retail Beams, and in South Korea, world famous Ramyun brand nongshim.
Finally, in the U.S., we reintroduced our free path for healthcare initiative during National Nurses Week, where we gave away 50,000 pair of Crocs work shoes to frontline caregivers. We're proud of the brand we have built, and especially pleased with the initiatives, such as free pair for healthcare that enable the Crocs brand and business to have a positive impact in our communities.
This week, we announced our next step and having a positive impact on our planet; our commitment to becoming a net zero emissions by 2030. Our inherently simple approach to design the materials we use and how our shoes are manufactured means that classic clog already has a low carbon footprint of only 3.94 kilograms of carbon per pair.
We're taking it a step further with a plan to achieve net zero emissions through sustainable ingredients, and packaging as well as a responsible resource use. We anticipate our consumers will be as excited as we are about our commitment to having a positive impact on our planet. In addition to reducing our environmental footprint, our comfort journey will increasingly include uplifting our communities, and creating a welcoming environment for everyone rooted in a culture of transparency and accountability. This week, we launched the new brand purpose section of our Crocs.com site, and a new ESG section of our investor site to share our progress. I encourage you to review the content that we will discuss in greater detail at our upcoming investor day.
Now let's turn to second quarter operating highlights. We're very excited by the growth we're seeing in all key product pillars, clogs, sandals and Jibbitz. Clog sales were outstanding, increasing 101% year-over-year to represent 74% of total footwear revenues versus 68% last year. We continue to innovate and encouraged by the initial results of our new platform and seasonal colors and prints.
Sandal sales were a standout increasing 57% for Q2 and 38% for the first half driven by our classic fly and classic sandal, the both feature personalization as well as and Tulum franchises. In addition to this strong growth we're very pleased in a global brand study. Sample consideration is now in line with that of clogs. Given the strength of clogs, sandals represented 20% of footwear sales for the quarter versus 23% last year. And as we have shared while we expect clog growth to outpace sandals this year we anticipate that over the longer term sandals will grow faster than clogs. Jibbitz sales will once again exceptional more than tripling for the quarter versus last year. The global personalization mega trend continues and Crocs fans enjoys experience of shopping for charm in our retail and wholesale stores.
From a channel perspective, global DTC revenues, which include revenues from e-commerce and company on retail stores grew by 79%. Retail had extraordinary performance with traffic and conversion of significantly for more normalized second quarter of 2019. E-commerce performed well and this was the 17th consecutive quarter a double digit e-commerce growth. Digital sales grew 25% on top of an elevated 2020 compare to represent 36% of our second quarter sales compared to 56% last year and 33% in 2019. Digital remains a top priority and we continue to invest in our customer experience globally to retain our competitive advantage relative to other footwear brands.
Our wholesale channel which includes brick and mortar, e-tail and distributors grew revenues by 112% versus prior year and 71% compared to 2019…."