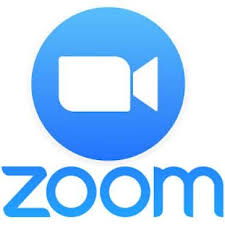 Zoom Video Communications (NASDAQ:ZM) Q2 2022 Earnings Highlights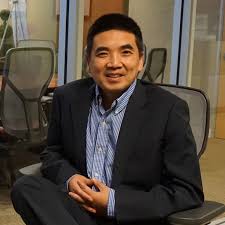 Eric Yuan, CEO:
"…I have been humbled by the stories of how finance professionals have leveraged Zoom to reimagine the way they work. Specifically, I'd like to thank Charlie Munger of Berkshire Hathaway for his remarks about how Zoom has added so much convenience to his life. We are so delighted to count Charlie as a happy user. And I nominate myself to be Charlie's personal Zoom tech support if he ever needs it.
In Q2, we also achieved several milestones, setting the foundation for us to thrive as a platform. In July, we launched Zoom Apps, which brings over 50 apps right into the Zoom meeting experience. And this is just the beginning. The beauty of our platform is it allows our ecosystem of developers to add even more functionality, by building apps where workflows are integrated with meeting interactions.
This is a win-win because better integrations will boost our customer's productivity and afford our developers exposure to our large user base. The Zoom Apps Fund, which has already invested in over a dozen startups in our Zoom Apps and SDK ecosystem, further aligns us with developers, enabling them to focus more on innovation.
We are also excited to have launched Zoom Events in July. Zoom Events is an easy, yet powerful solution to produce and host company and public events. It acts as a layer above our existing Zoom Video Webinars and Zoom Meetings products. Zoomtopia will be virtual on Zoom Events in only two weeks and we hope to see all of you there.
In Q2, we saw several large customer upsells. We were happy to expand with a leading tech firm who increased their Meetings licenses over sixfold to 95,000, and with a global financial services customer who added over 63,000 Zoom Phone licenses, making them our new largest customer.
Both wins were displacements of legacy solutions that Zoom beat in terms of reliability,
simplicity and integration. And let me recognize a few big wins for the quarter: I want to welcome NEC Corporation to the Zoom family. Based out of Japan, NEC is a leader in the integration of IT and network technologies behind their slogan: "Orchestrating a brighter world". In order to enhance the productivity, collaboration and happiness of their global workforce, NEC deployed approximately 110,000 Zoom Meetings licenses.
I also want to welcome Seagate Technology to the Zoom family. Seagate is a global mass-data storage infrastructure leader innovating world-class, precision-engineered data storage and management solutions with a focus on sustainable partnerships. Seagate recently decided to modernize and integrate their global communications infrastructure with over 14,000 Zoom Meetings licenses and over 17,000 Zoom Phone licenses.
Next is a Zoom Phone upsell. In Q2 of last year, we welcomed ExxonMobil, which develops and applies next-generation technologies to help safely and responsibly meet the world's growing needs for energy and chemical products, to the Zoom family. They began as a Zoom Video conferencing customer to enable their teams to collaborate globally. We are grateful to have seen our partnership evolve over the past year and excited that ExxonMobil has recently decided to add Zoom Phone to further enhance the user experience for their global workforce leveraging a communications platform that is easy to deploy and manage.
In addition to these great customer wins, we also closed another strategic channel partnership with Telkomsel, the largest cellular operator in Indonesia, which is the world's fourth largest country by population. Telkomsel understands and wants to support their 170 million subscribers' need for seamless and reliable virtual meetings to thrive in the digital workplace era.
They will be leveraging the power of Zoom's Developer Platform and ISV Partner Program to deliver a fully integrated solution via their CloudX offering for the Enterprise segment and Zoom native apps for the Consumer segment.
The collaboration between Telkomsel and Zoom will bring communication to the next level by combining Zoom's strong capabilities and feature-rich platform with Telkomsel's best quality network and localized interface, together creating a powerful tool to improve customer productivity and collaboration. Thank you NEC, Seagate, ExxonMobil, and Telkomsel. I love you all.
Enterprises want digital platforms that combine meetings, phone, events, office technology, and developer solutions in a way that is simple, reliable, and frictionless. This fundamental truth underpins our leadership position in video conferencing, and will help to drive further growth in Zoom Phone and Zoom Rooms, as we expand our platform and addressable market in the hybrid world.
Today we are fortunate to be a leading global brand with over half a million customers having more than 10 employees. Our internal innovation engine is strong, and bolstered by our growing Zoom Apps developer ecosystem and acquisitions such as Kites, that will strengthen our position in AI transcription and translation…."