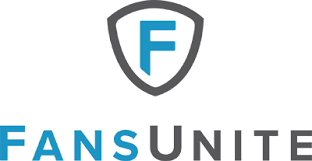 Partnerships with Pariplay, SportsIQ, Pythia Sports and other leading data providers will strengthen FansUnite's technology platform
Vancouver, British Columbia— September 14, 2021 – FansUnite Entertainment Inc. (CSE: FANS) (OTCQX: FUNFF) ("FansUnite" or the "Company") is pleased to announce that its group of companies, including Askott Entertainment (Malta) Limited and E.G.G. Limited, has negotiated and signed multiple strategic vendor agreements that will further enhance its capabilities as a full-service Business-to-Consumer ("B2C") operator and Business-to-Business ("B2B") technology provider in the European, U.K and North American online gambling markets.
Most notably, the Company has signed agreements with:
Pariplay
The deal will see Pariplay's wide portfolio of proprietary and third-party content become available on FansUnite's B2B solution Chameleon, offered to iGaming, esports and sports betting operators across the globe. Pariplay is a globally recognized casino aggregator and the content will be distributed via Pariplay's Fusion™ platform which includes over 12,000 games from over 100 third-party suppliers, as well as the provider's own library of 120+ innovative and entertaining slots.
Sports IQ
The agreement will see FansUnite integrate Sports IQ's full suite of player props, including both pre-game and in-play betting across all US sports for both Business-to-Consumer and Business-to-Business. Sports IQ's products leverage tremendous automation and minimal suspensions to provide the highest quality product.
Pythia Sports
Pythia Sports is a leader in predictive modelling and trading of global Horse Racing markets and will be providing a managed pricing service for UK, Irish and International horseracing to FansUnite. Pythia draws on decades of experience in horse racing betting, using the latest AI technologies. Further, Pythia will provide a full range of derivative horseracing markets to give FansUnite clients and end-users a wide range of offerings.
Algosport
Algosport's proprietary algorithms allow FansUnite to offer same game multiples across a variety of sports, both pre-game and in-play, with cashout supported as standard. The agreement will see Algosport deliver bet builders on soccer, US sports and UK sports. In addition, Algosport recently became one of the first providers to offer Bet Builder products for eSports titles such as FIFA 2021 which has become increasingly popular.
"As we continue to expand the offerings of our technology platform, we're excited to sign deals with these industry leaders to provide the best data and most robust offerings for our customers and end-users around the world," said Scott Burton, CEO of FansUnite. "We already have a list of great partners, but with an eye to the North American markets, we are excited to add official data, props and in-play products for the major North American sports leagues to our platform and customers."
About FansUnite Entertainment Inc.
FansUnite is a global sports and entertainment company, focusing on technology related to regulated and lawful online gaming and other related products. FansUnite has produced a one-of-a-kind complete iGaming platform, with a sports and esports focus geared for the next generation of online bettors and casino players. The platform includes products for pre-match betting, in-play betting, daily fantasy, content and a certified RNG to produce casino style chance games. The platform operates multiple B2C brands and B2B software for the online gambling industry. FansUnite also looks to acquire technology platforms and assets with high growth potential in new or developing markets. The Company also provides technological solutions and services in the global gaming and entertainment industries. Its technology includes fixed/parimutuel odds, in-stream betting, live betting, casino-style games, cryptocurrency wallet and news content.