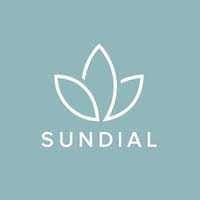 Sundial Growers Inc. (SNDL) Q3 2021 Earnings Highlights
Zach George, CEO
"…We're pleased to announce Sundial's first ever quarter with positive results for both Adjusted EBITDA and net earnings. These results reflect the initial impact of the business transformation, led by Sundial's team over the last 10 months, as we focused on the continued improvement of our cultivation practices, and the accretive edition of the SpiritLeaf retail network. Despite the sustained challenges facing Canadian industry participants, our financial position has never been stronger. As mentioned on our last earnings call, Sundial has structured its operations into two segments: cannabis and investments.
The acquisition of Inner Spirit Holdings, which we referred to as SpiritLeaf, has expanded the Company's cannabis operations to include a retail component. The October announcement of a definitive agreement to acquire Alcanna is another important step in the development of our integrated business model. We believe that we have hit a point of maximum retrenchment in our cultivation and production activities during the Third Quarter. Our relentless focus on improvement in our cultivation activities, including the refinement of our processes, as well as numerous cost reduction initiatives has resulted in exciting improvements in product quality, potency, cost structure, and gross margin. Since the beginning of the year, we have seen our results and potency yield in terpene improved month after month, hitting all-time best results for cultivation in the Third Quarter.
We still have significant work to do but acknowledging the material progress our teams have made is important. Sundial was the first Canadian-licensed producer to launch Caviar Cones. A high potency premium infused pre-roll product, under our award-winning Top Leaf brand. We're seeing increases in our average selling prices and have improved our market share in the premium flower segment in important markets like Alberta and Ontario. We remain focused on sustainable profitability and continued improvement in all aspects of our operations. And we believe the premium segment will drive that profitability as the market matures. The terms of our retail operations, the SpiritLeaf acquisition, demonstrates our commitment to owning the relationship with the consumer. SpiritLeaf has proven its ability to grow its brand from coast-to-coast, and we plan to support this growth trajectory while also enhancing operational efficiencies and supporting our franchise partners.
As we further develop and optimize our store network in Canada, we launched a multi-store pilot program to improve the consumer experience through assortment, price, and engagement, to meet the diverse needs of Canadian cannabis consumers. We also kicked off our SpiritLeaf Franchisee Advisory Council to further engage and support SpiritLeaf franchisee partners, while also obtaining feedback and collaboration on strategic initiatives, which will drive the continued growth and success of the SpiritLeaf brand banner. We are encouraged by our investment operation results as we continue to use our financial strength and liquidity position to invest strategically, providing our investors with broadened exposure to the rapidly growing global cannabis industry. Since the beginning of 2021, Sundial's investments in cannabis-related credit facilities and the SunStream Joint Venture, a total CAD489 million.
These investments generated realized interest and fee income of CAD19.2 million for the quarter, and is tracking an annualized rate of return of close to 13%. Our balance sheet remains strong, and we remain debt-free. Sundial is uniquely positioned, relative to its peers, as we seek to delight consumers and become a trusted industry partner. Through our two-pillared strategy, we're looking to build a consistently profitable and scalable business, delivering free cash flow within the 2022 calendar year…."