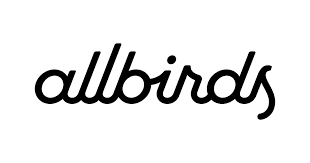 Allbirds, Inc. (NASDAQ: BIRD) Q3 2021 Earnings Highlights
Joey Zwillinger – Co-CEO
"…We're pleased to speak with you on the heels of a strong quarter. One that marked continued reacceleration of our business as we emerged from the idiosyncrasies of COVID. When Tim and I started this business in 2015, we held the view that climate change was our most formidable and existential crisis. And as a result, believe that consumers would eventually connect their purchase decisions with their values on the environment. Yet, most in the footwear and apparel industry has continued to rely on synthetics. Within that tension, we saw opportunity, but we didn't want to make sustainable products for the sake of being good for the planet. We wanted to make incredible product because they're sustainable.
We put this purpose at the heart of our business and link it to everything we do, but most notably our R&D investments and our distribution model. These strategic choices have helped to create important and structural advantages that we believe will allow us to outmaneuver competitors well into the future.
When we innovate, we harness some of nature's most abundant and high quality materials to make products that feel different and perform better than synthetics and leathers that the industry has historically relied on. We then connect this product engine to a vertical distribution model that allows us to reach consumers effectively while shrinking go-to-market timelines and enabling us to deliver fantastic value and a great shopping experience to consumers, all while preserving our advantage gross margins.
Since launching the business in 2016, these strategic choices have enabled a strong and differentiated foundation. We have served over four million customers since we sold our first shoe in 2016, and we have maintained a Net Promoter Score greater than 80 in each quarter since Q1 2019. In fact, we logged the global cross-channel NPS of 86 in the first half of 2021. And that wonderful customer experience has led to strong repeat engagement with customer cohorts of a year or more coming back for a second purchase at a rate of 43%.
This repeat purchase rate is notable for both the consistency of the high repeat rate, and because it comes from the narrow assortment we have had to-date. As we expand our product offering, we're excited by the opportunity to utilize this expanded assortment, coupled with our technology and data advantage to grow repeat purchases. We are also energized by how many people have yet to learn about our brand. Our aided brand awareness is low, just 11% in the U.S. as of Q1 2021, with revenues in the trailing 12 months of $260 million.
We have a tremendous runway in the global footwear and apparel industry is estimated as of 2020 at $366 billion in $1.5 trillion respectively. And we are executing this at top of brand platform built around the most important consumer trend of this generation, climate change. Now we simply need to reach more customers because of our disciplined approach and product craftsmanship, we have consistently achieved contribution profit in excess of CAC within the initial month of purchase for each annual cohort since inception. And given technology advances over the past decade, our vertical distribution model coupling a digital heritage with a growing fleet of brick-and-mortar stores is the right way to do this.
We've done this successfully against the backdrop of an industry that has principally relied on wholesale for the past 50 plus years. We opened our first store in 2017. And despite the slowdown of this channel during the pandemic, we now operate a fleet of 35 stores globally with 23 in the U.S. each store has strong standalone four wall economics, but we have come to learn that it is our omni-channel repeat customers who are the most valuable to us. These customers spend 1.5x when compared to digital-only repeat customers, giving us more reason to continue our store expansion.
Now zooming out, over these past five years, we haven't cut corners and have been focused on building a strong foundation for the future. While we always envisioned building a global lifestyle brand, we opted to make shoes first. And now that we have gained consumers trust, we believe they will now embrace our material innovations apply to apparel categories. We have been almost 100% vertical in our sales model, and we made early investments in our global reach deploying technology, establishing supply chains and placing teams on the ground at each of our core international markets. This disciplined approach, coupled with the authenticity of our brand ethos is how we have built the foundation that we expect to rely upon, to grow at a healthy clip for decades to come, which brings me to our growth algorithm.
We're driving the top line primarily through three areas: one, our growing store portfolio; two, international expansion; and three, product innovation, which feels new customer growth and increases the lifetime value of existing customers. I'll briefly go into each of these.
On the first growth pillar, our real estate portfolio is highly productive and is an efficient means with which to acquire customers. Our stores generate strong returns on invested capital and have attractive payback periods. And when we open new stores, it drives increased brand awareness, provides a halo effect on the overall business. And hence we approve the efficacy of our marketing spent these impacts along with lower return rates and more efficient transportation means that growth in physical retail also drives margin expansion…."