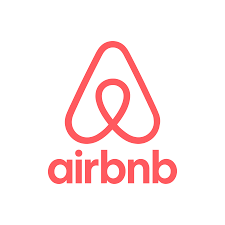 Airbnb, Inc. (NASDAQ: ABNB) Q3 2021 Earnings Highlights
Brian Chesky, CEO:
The travel rebound that began earlier this year accelerated in the third quarter. Q3 was Airbnb's best quarter yet. Revenue of $2.2 billion with our highest ever, surpassing 2019 by 36%. Net income of $834 million was our highest ever, nearly 4x larger than a year ago.
Adjusted EBITDA exceeded $1 billion, also our best ever. Our EBITDA margin was 49%, an increase of 30%, or 3,000 basis points compared to Q3 2019. Over the summer, we also reached a major milestone with one billion cumulative guest arrivals. This means that Airbnb has been used more than one billion times since we started.
Now finally, I'm delighted to report that our hosts earned a record $12.8 billion in the quarter. Our results show that the growing strength of the travel rebound is here despite the continued pandemic. We saw continued strength in North America and EMEA and an acceleration in Latin America despite sequential increase of cancellations.
Now excluding APAC, our total global Nights and Experiences Booked exceeded 2019 levels. Gross booking value of $11.9 billion shot above 2019's levels by 23%, driven by the strength of ADR. But something bigger than a travel rebound that's happening. The world is undergoing a revolution in how we live and work. The pandemic has suddenly untethered tens of millions of people from the need to go into an office.
Technologies like Zoom make it possible to work from home. Airbnb makes it possible to work from any home. And this new found flexibility is bringing about a revolution in how we travel, because for the first time ever, millions of people can now travel anytime, anywhere for any length and even live anywhere on Airbnb. And we believe that this trend towards more flexibility will only accelerate.
In recent months, some of the world's largest companies Procter & Gamble, Amazon, Ford, PricewaterhouseCoopers have announced increased flexibility for employees to work remotely and we expect many more companies follow this. And so what we're seeing our several trends as a result of this travel revolution.
First, people can travel anytime, because many people don't have to be in the office at specific times, they have more flexibility and when they can travel. So families are increasingly travelling traveling outside the traditional week, weekend trip. And in fact, Mondays and Tuesdays are currently our highest growing days of the week to travel. This is really interesting.
The second trend we're seeing is that people are traveling everywhere, literally everywhere. During the pandemic, over 100,000 cities have had at least one booking on Airbnb. And that includes 6,000 towns and cities that received their first booking ever on Airbnb.
The third trend we're seeing is people aren't just traveling in Airbnb, they're now living on Airbnb. Long-term stays, up 28 days or more, remained our fastest-growing category by trip
length. People are traveling Airbnb for extended vacations, relocation, temporary housing, student housing and many other reasons.
Now finally, more people were also interested in hosting than ever before. We ended Q3 with the most active listings ever, and there are two reasons for this. First, our demand is driving more supply. In fact, our highest supply growth is in our highest demand destinations, particularly in North America and EMEA. And second our marketing and product initiatives to attract new hosts are working.
Now we're constantly improving our service to meet this new way of traveling and the wave of guests it will bring. On May 24, we introduced the Airbnb 2021 release, which included more than 100 upgrades across every aspect of Airbnb service. On November 9, which is next Tuesday we'll be announcing the Airbnb 2021 Winter Release and this release will include another 50 upgrades and innovations that make it easier to host and support the changing needs of guests, and you can watch it right at our home page next Tuesday at 8:00 AM Pacific Standard Time. So, I hope you can tune in and to see I'm really excited about what we have to share.
So, now let's turn to our progress on our 2021 plan. Now as a reminder, our single priority in 2021 has been to prepare for the travel rebound. To do this, we've been perfecting the end-to-end experience of our core service. And this includes educating the world about hosting, recruiting more hosts, simplifying the guest experience and delivering world-class service. So, let me give you an update on each of these.
First, we are educating the world about what makes Airbnb different, and that is hosting. Earlier this year, we launched our first large-scale marketing campaign in five years, made possible by hosts. We're educating guests about the benefits of being hosted, and we're also inspiring more people to become hosts, and we continue to be encouraged by the results of this campaign.
Second, we're recruiting more hosts and setting them up for success. On May 24, we launched a completely redesigned host onboarding flow that makes it simpler for anyone to start hosting. Throughout the process, potential hosts can now be paired with Superhosts to answer their questions or concerns. We began Ask a Superhost in nine countries, and we've since expanded the program to over 30 languages in 196 countries.
Third, we're simplifying every part of the guest experience. Earlier this year, we introduced I'm Flexible, a whole new way to search on Airbnb when guests are flexible about where or when they're traveling. Now since launch, guests have used I'm Flexible more than 500 million times. Now due to the popularity of this feature, we're soon making it even more flexible by expanding the date range of this feature as well as adding more categories of unique space. We're really excited about the progress of this feature.
And finally, fourth, whenever a host or guest need us, we must deliver world-class service. In September, we launched dedicated Superhost support in North America, giving our most experienced hosts priority access to our most experienced support agents. We're expanding the support to all Superhosts globally by the end of the year. So that is our plan for 2021…"