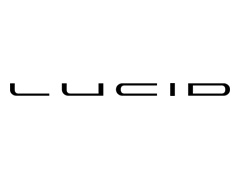 CEO Peter Rawlinson:
"….We see the luxury car market expanding at an annual rate of about 5% over the next few years, and ultimately reaching over $700 billion of global sales near the middle of this decade. We believe that the growing customer sentiment for electric vehicles, coupled with the government mandates encouraging their adoption, provides significant support for the EV industry overall and for Lucid's position within it. Lucid is uniquely positioned to capture this opportunity driven by our key differentiators, namely our technology innovation, and the people who work here. Now first off, we believe that our technology is worlds apart from even the current market leaders. For example, no one expected Lucid to achieve even 400 miles of range. And now we have an EPA certification of 520 miles of range for the Lucid Air Dream Edition R. And we've created this technology with an eye towards an ability to manufacture it at scale, which is where true innovation lies.
Furthermore, we have a drive to continue innovating, which is why we've been able to surpass even our early range estimates. As another example, our technology powered every car in Formula E, the world's premier electric motorsports series. And indeed, it changed the sport. Our battery packs have enabled Formula E cars to complete full race distances on a single charge. Now, what we learn from every race car, at every race, goes directly into the battery technology, powering Lucid Air. As the media and early customers have learned, our vehicles are truly the fusion of hardware and software, made possible by one of the best teams in the industry. We have auto industry veterans, including members of my former Tesla Model S team, working with former executives from Apple, and learning from their customer, the electronics experience. Along with so many other standouts from automotive and tech industries. We plan to leverage our team's abilities to continue to improve vehicle function and features, even after customers take delivery via over the air updates.
Before we update you on some of our substantial achievements during the most recent quarter, I would be remiss in not highlighting some of our most recent achievements outside of Q3 and that's because these are quite significant. First off, we started delivering vehicles to customers at an event at our Silicon Valley HQ, just two weeks ago on October the 30th. Now these preceded an increasing number of deliveries nationwide slated for this month and next, including more than two dozen deliveries to paying customers that occurred just this past weekend. So you may have already witnessed your first sighting of Lucid Air in the wild. Yes, you'll have a full report on customer deliveries during our Q4 Call, so watch this space for more. Next. Just this morning, Lucid Air was officially announced as Motor Trends 2022, Car of the Year. Now, it is arguably the most prestigious award in the motor industry, seeking out true innovation, and groundbreaking vehicles. For a new brand and a new Company to win, well, to my knowledge, that's only been done once before.
And I should know I was there. Getting back to the matter at hand, in Q3, we secured a number of certifications required to sell a vehicle ahead of those customer deliveries that I've just mentioned. This includes full FMVSS, CARB, FCC, and FDA safety certifications, all of which further establish our credibility, and cleared the way for the ramp up of Lucid Air deliveries. But what I'm most proud of is the official EPA rating of 520 miles range. And because we achieved this landmark through our world leading in-house technology, not by simply installing an oversight battery pack, or off-the-shelf parts. Our Lucid Air Grand Touring has an official EPA -rated range of 516 miles and it achieves that with the 112 kilowatt-hour battery pack, giving it an industry-leading efficiency of 4.6 miles per kilowatt-hour. Taking a step further, we have 6 Lucid Air variants in the top 6 positions of the EPA range ratings for EVs. And unlike many other EV companies, we design, develop, and build our Power-train and COO EV technology components in-house, with an emphasis upon efficiency. Now, we view this as a strategic competitive advantage for Lucid as we look ahead. Next, after securing the EPA rating, we officially commissioned our factory in Casa Grande, Arizona, and started production of Lucid Air. At a factory event on September 27th, we hosted our customers, media, and guests.
All of them had the opportunity to drive Lucid Air. The reactions and feedback from his experience could not have been better, including a broad validation from important media. I rather like when reporters call Lucid Air jaw-dropping and the future of cars. Now, the fantastic experience these customers and the media's had with the Lucid Air to-date, have only increased interest in the brand, and the result is an accelerated pace of new reservations, currently at 17,000 and climbing quickly. Which has also spurred us to increase the total production quantity of the Dream Edition to 520 both to accommodate demand and also to recognize the landmark EPA 520 miles achievement. Lastly, I'll highlight that the customer journey has also been an area of focus for us this past quarter. We now have 16 Lucid studios and service centers across North America. But this is only the beginning. And I'll talk more about our plans for expansion shortly. And now, I wanted to look ahead to our near-term strategic priorities, which will see a continued focus on achieving progress against our existing activities…."