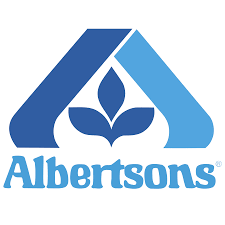 CEO Vivek Sankaran: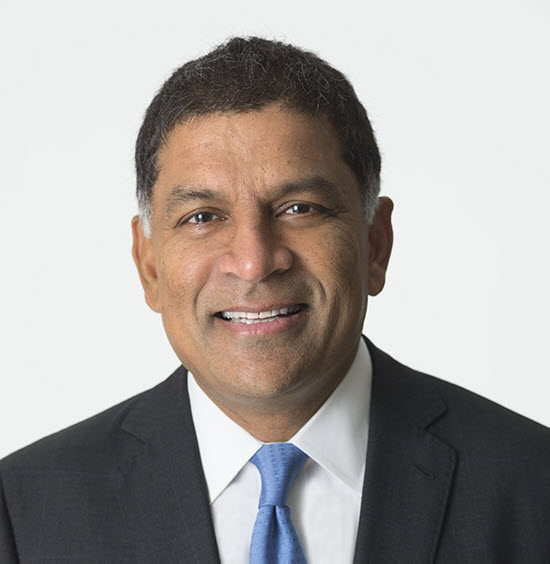 "…I'm pleased to report that our results for the quarter exceeded our internal plans across all key metrics, increasing our confidence in the business going forward. Our ID sales increased 1.5% in Q2 and 15.3% on a two-year stacked basis. We continue to gain market share in food on a one and two-year basis, and in MULO, we are up on a two-year basis and down only slightly on a one-year basis. In addition, we achieved adjusted EBITDA of $965 million and adjusted EPS of $0.64 per share, ahead of our expectations.
Again this quarter, against the backdrop of digital sales growth exceeding 200% in every quarter of 2020, the benefits of our digital and omnichannel investments continue to resonate with our customers. In the quarter, digital sales increased 5% year-over-year and increased 248% on a two-year stacked basis. Our DriveUp & Go and home delivery capabilities reaching 95% of our customers, increased omnichannel households by over four times versus Q2 2019 and retention has been strong. Omnichannel household growth is a key initiative as these customers spend 3 times more than any in-store only shopper.
We also continue to drive year-over-year growth in identified households, another key initiative that is foundational to better understanding our customers through data analytics and allowing us to improve our offerings to drive recurring and incremental spend. In our just for U your loyalty program, ongoing benefit enhancements continue to accelerate membership growth, which increased 17% year-over-year to 27.5 million members. Within the program, the number of actively engaged members increased by almost 9%. Actively engage members are those that are redeeming rewards such as fuel or grocery rewards in the current quarter.
In addition, we had a 93% retention rate, we've actively engaged members in Q2. Remember that actively engaged members spend approximately four times more with us. We also saw better-than-expected in-store results as traffic in our stores continue to increase versus Q2 2020. We believe the increased traffic is being driven by our ongoing efforts to protect the health and safety of our employees, customers and communities, and the higher vaccination rates that are helping customers become more comfortable in returning to stores. These results reflect the momentum we are seeing through the execution of our transformation strategy across all channels. The consumer backdrop remain strong throughout the quarter.
I will now take a few minutes to walk through the pillars of our transformation strategy that helped drive these results and provide you with an update on our progress. These pillars include in-store excellence, accelerating our digital and omnichannel capabilities, increasing productivity and strengthening our talent and culture. In-store excellence has been elevated by providing the right assortment in each local market using digital tools to enhance replenishment and in-stock conditions, encouraging friendly customer service and enhancing speed and ease of checkout through frictionless and contactless payments.
I will briefly touch on recent progress on two elements of our assortment fresh and Own Brands. In fresh, our efforts to differentiate our offerings have generated elevated demand with fresh growth outpacing center store by approximately 250 basis points year-over-year. Sales in each of our fresh categories remain ahead of pre-pandemic levels as customers continue to consume more meals at home. In Own Brands, the introduction of new products as well as the rollout of Own Brands into Albertsons legacy divisions has generated strong growth. Our Q2 sales penetration was 25.2%, up approximately 60 basis points from Q2 '20.
During the quarter, we launched 85 new products, including ready to eat meals, refrigerated Signature Reserve Rastas and several O Organics coffee items. Year-to-date, we have launched over 400 new Own Brands items and are on track to reach our goal of launching over 800 items this fiscal year. Finally, we continue to invest in stores. Through the first half of the year, we opened seven new stores and completed 76 upgrade and remodeled projects. Our next priority is the acceleration of our digital and omnichannel capabilities.
Digital transformation is an imperative in our growth strategy, as we aim to provide an array of convenience shopping experience for our customers. To this end, we have expanded our DriveUp and Go locations to over 1900 and expect to reach approximately 2000 locations by year-end. Underlying the rollout of our digital omnichannel capabilities is our focus for delivering a superior customer experience, as well as improving profitability over time. For example, in DriveUp & Go, our average wait time for pickup is now down to three minutes. In delivery, we continue to speed up delivery times, while reducing delivery cost per order by expanding our third party delivery store network and we added DoorDash one hour delivery to all divisions with a catalog of 40,000 plus products. And we also announced DoubleDash, allowing customers to combine delivery of a restaurant meal and a grocery delivery in one trip…"