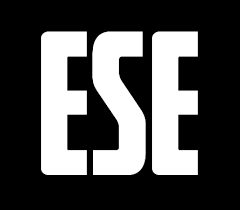 VANCOUVER, British Columbia, Jan. 24, 2022 — ESE Entertainment Inc. ("ESE" or the "Company") (TSXV: ESE) (OTCQB: ENTEF) is pleased to announce that it has started a new division of its business focused on expanding its existing business products and services to the metaverse.
The metaverse is commonly defined as a network of 3D virtual worlds focused on social connection. The metaverse more specifically describes the Web3 based applications and worlds that are built on the blockchain. ESE Entertainment has identified two primary metaverses that it will seek to build business products and services for: Decentraland and The Sandbox. In addition, there are multiple Play-To-Earn video games that ESE is evaluating.
To-date, ESE has focused on providing a range of services to leading video game developers, publishers, and brands by providing technology, infrastructure, and fan engagement services internationally. ESE also operates its own ecommerce channels, esports teams, and gaming leagues. Through the introduction of its metaverse business division, the company believes it may be able to expand its current offerings to clients in the metaverse by utilizing its expertise in gaming. Konrad Wasiela will head the new metaverse division and ESE will seek to bring further expertise with strategic partnerships, hires, and advisors in 2022.
Konrad Wasiela, CEO at ESE, said: "The opportunity in the metaverse and Web3 is very significant. Our existing clients and partners include some of the largest video game publishers in the world, and they are expanding their business models into the metaverse. That is why we believe that ESE is uniquely positioned to provide real services and business offerings by applying our existing expertise and capabilities to the metaverse. We will seek to expand into the space aggressively."
About ESE
ESE is a Europe based entertainment and technology company focused on gaming and esports. The Company provides a range of services to leading video game developers, publishers, and brands by providing technology, infrastructure, and fan engagement services internationally. ESE also operates its own ecommerce channels, esports teams, and gaming leagues. In addition to the Company's organic growth opportunities, the Company is considering selective acquisitions that align with its objective of becoming a dominant global player in esports technology and infrastructure. | www.esegaming.com