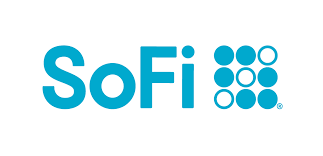 CEO, Anthony Noto:
"…The results we're reporting today demonstrate three things. First, our ability to continue to deliver record financial results, which is a testament to our diversified business mix and our ability to execute on our long-term strategy. Second, our commitment to consistently iterate and innovate to create products that are both best-in-breed on a standalone basis and work even better when used together.
And third, our ability to leverage data and learnings to drive more effective marketing and brand building as we strive to make SoFi a trusted household brand name. Collectively, these things are driving strong continued growth in members, products, and cross-buy. Let's take these areas one-by-one. I've said many times that the benefit of our unique and diversified business model is that our three distinct business segments behave differently in varying economic and operating environment.
This allows us to shift focus and resources as conditions evolve, diversifying beyond our core student loan business into personal loans and home loans allowed us to weather the storm when the global pandemic cut industry-wide student loan origination volumes in half versus overnight in for the last 20 months. Building out a broad suite of financial service offerings has created exciting new opportunities for us to help people get their money right across online investing and spending via SoFi Invest, SoFi Money, and SoFi credit card.
And acquiring Galileo not only allows us to innovate faster on our products, but also positions us prominently among integrated tech platforms that service financial and non-financial institutions. Diversification across our platform has allowed us to achieve record financial results in the third quarter, even in a continuing volatile environment. Our third quarter adjusted net revenue of $277 million marks another record, beating both our previous record of $237 million for Q2 2021, and the high end of our quarterly guidance.
Even with the extension of the CARES Act, the lending segment adjusted net revenue, hit a record of $215 million driven primarily by record revenues from our personal loans business. Our technology platform segment contributed $50 million in the quarter, or 18% of total revenue, representing 29% year-over-year and 11% sequential growth. We achieved this despite difficult comparisons from last year's Stimulus benefits. And in our Financial Services segment, third quarter revenue of $12.6 million, nearly quadrupled from last year's $3.2 million drawn by meaningful contributions from five businesses: SoFi Invest, SoFi Money, Lantern by SoFi, Protect, and SoFi credit card.
This broad-based revenue growth coupled with the benefits of cross-buying and our ongoing focus on realizing new operating efficiencies resulted in third quarter adjusted EBITDA of $10 million, our fifth consecutive quarter of positive EBITDA. Achieving record results allows us to invest in the new products and features necessary to position SoFi for long-term sustainable growth, we're sticking to our commitment to reinvest $0.70 of every incremental revenue dollar and drop $0.30 to the bottom line, as we scale our business.
Here's some new product improvements and features from the quarter that are already making an impact in lending. We launched a next-generation underwriting model in student loan refinancing that drove an increase in approval rates within our risk parameters. And personal loans, we launched a new partnership with Pagaya to capture revenue opportunities from loan applicants, we may not otherwise lend to. This allows us to serve a broader audience without additional credit risk and while maintaining our stringent approval guidelines…."