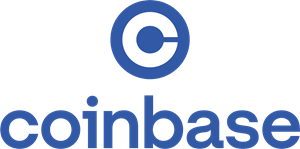 Coinbase Global, Inc. (NASDAQ: COIN) Q4 2021 Earnings Highlights
Brad Armstrong CEO
 "…I don't think we're entering a crypto winter. In fact, we don't really think about it like that anymore. I think early on in crypto's history, there was this trend of going through, summers and winters. And the thing is crypto is kind of working now. And so I don't expect it to be anything quite that pronounced over time. I think, we basically have no idea what's going to happen in the next quarter or the next couple quarters. And at any moment in our history with crypto, it's like trying to predict what's the S&P 500 going to be next quarter or something like that.
And so what we do in the absence of that is we just consistently build great products and grow the business because long-term we're incredibly bullish about the potential of this industry. I mean, I think we're just in the very earliest days of this industry and it has a massive potential TAM, there's a ton of capital being injected into this industry. And a lot of the smartest young people are all rushing to build companies in this space. And then with all those thousands of new companies, I think you're just going to see as ton of innovation.
So, I guess unlike in past crypto cycles where we might have had summers and winters crypto is working, we've got major use cases now, outside of people just trading it, DeFi has tens of billions of dollars locked up in it. NFTs has been a massive trend and continuing to grow. People are building gaming and social media apps and DAOs and identity systems and I think what we're really seeing is that Web 3 is kind of the future of how people are going to build all kinds of applications on the internet, even non-financial services applications.
So the biggest problem we have is not think about kind of what's going to happen in any given quarter, it's how do we actually capture the size of this scale of this opportunity in front of us when there's so many kind of multi-billion dollar business opportunities around us. And so, honestly it, we would love a chance to get it, like catch our breath, right? If things weren't growing quite so quickly, that would almost be better because we have to focus all of our time on scaling when things grow so quickly. Having a chance to invest more in some of these upcoming business opportunities would be the best outcome. So hopefully that gives you a little bit of a sense of how we think about it…"