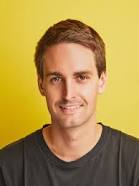 Snap Inc. (NYSE: SNAP) Q4 2021 Earnings Highlights
CEO Evan Spiegel
"…We faced some fresh challenges in 2021, but posted strong results, reflecting substantial progress on our journey to sustainable growth and positive cash flow generation. We grew revenue 64% year-over-year in 2021, including 42% year-over-year growth in the fourth quarter.
We achieved adjusted EBITDA profitability for the second consecutive year. We recorded our first full-year of positive free cash flow and Q4 marked our first quarter of positive net income. Achieving positive free cash flow for the full year is an important milestone as increasingly able to self-fund our investments in the future, which positions us well to accelerate our vision for computing overlaid on the world through augmented reality.
In Q4, our community grew by 20% year-over-year to 319 million daily active users. We grew sequentially in each of our three regions. While North America and Europe represent our largest monetization opportunities in the near and medium term, Rest of World represents our largest community growth opportunity.
We have made a concerted effort over the past year to organize our team and make investments in our products to realize these monetization and community growth opportunities. Our expansion efforts in India continue to prove successful, and we are using our learnings to inform how we approach community growth in new geographies.
Our desire to build a better way of communicating visually through our camera has evolved into a leading platform for augmented reality. Our AR products and services are driving major impact at scale today as Snapchatters use our services to shop, play, learn, explore and entertain themselves.
Over 200 million people engage with augmented reality on Snapchat every day, and our community now plays with AR Lenses an average of more than six billion times per day. This momentum and the creative energy of the Snapchat community makes us incredibly excited about the future of augmented reality.
At our Lens Fest AR developer event in December, we gave an update on the strength and diversity of our AR developer community, which continues to grow. There are now over 250,000 lens creators from more than 200 countries and territories who use one studio to build AR experiences.
They have made more than 2.5 million lenses that have been viewed by Snapchatters now more than 3.5 trillion times and over 300 creators have each reached more than one billion views of their lenses as Snapchatters explore new AR experiences to enhance what they see and do in their daily life, we will continue to develop tools to empower Lens creators to push the boundaries of what is possible through the Snapchat camera.
At Lense Fest, we also shared the ways that we are supporting creators and evolving the tools they use to build for our platform. We introduced a lens call to action feature that lets creators include a link within a lens, making it easy to drive Snapchatters to a new destination like a shop from within the AR experience.
We have made a catalog of licensed music and audio clips available to integrate into lenses so that creators can build more immersive experiences. We rolled out our gifting feature, which lets Snapchatters directly support Lens creators through story replies and announced Ghost, our AR innovation lab, providing grants of up to $150,000 and Snap team support for creative AR projects.
In addition to the momentum with augmented reality on Snapchat, we are very excited by the growing demand from businesses who want to bring Snap's AR capabilities into their own apps and websites. We are meeting this growing demand through Camera Kit, which enables partners to easily integrate our AR technology and create our ecosystem in ways that meet their business objectives.
With their Camera Kit integration, Dress X invites users to try on and wear digital fashion in real time, supporting unique experiences that combine the physical and digital realms. Dress X has seen incredible success and engagement as 75% of their total app users engage with AR Lenses and users try on AR looks 22 times per day on average. By extending the reach of their AR lenses onto the Dress ex public profile within Snapchat, Dressx drove a 120% increase in their public profile subscriptions.
This quarter, we made significant progress with our Spectacles AR glasses, the fourth generation of a product line that we first introduced more than five-years ago as a fun hands-free camera designed to help capture your perspective while staying in a moment. Hundreds of creators from 30 countries have now developed AR lenses for Spectacles, overlaying computing on the world in an immersive and interactive way.
We have continued to make software improvements and offer new capabilities for developers including Connected Lenses, which link multiple Spectacles users to participate in the same AR experience together and location triggers, which lets creators customize lenses to adapt as they visit specific locations.
Our content business comprises two of the five main screens of our application, Stories and Spotlight. Despite substantial competitive pressure over the years, stories remain our largest driver of revenue. It is a platform where Snapchatters share snaps with their friends in narrative form via friend stories and watch content from professional publishers and influencers in Discover. Spotlight, our newest platform, services the most entertaining snaps from our community. And we have been overwhelmed by the positive response from viewers and increasingly, creators.
On our Discover platform, our content partners continue to find success. In Q4 2021, 25 different Discover partners each reached over 50 million unique Snapchatters globally. This captures a wide range of genres from Universal Music's Rebel Labs to social publisher Jungle creations lifestyle content, team whistle sports content and creator-driven shows from Jelly Smack.
We are also introducing more locally relevant partners worldwide. We added more than 160 new channels in the quarter from Discover partners outside of the U.S. and onboarded new partners, including 71 Entertainment Group in Germany, and Canal+ in France.
We are also investing in content from underrepresented voices through the 523 content accelerator program we launched in Q4 to support and promote small minority-owned content companies that lack access and resources relative to their larger competitors.
Snap Originals are another successful element of our strategy to reflect the diversity of our community through our content. In 2021, over 50% of Snap Originals featured diverse leads or hosts. We rolled out successful new shows, including the Me and You show, which stars Snapchatters and their friends using our cameos feature and reached over 50 million viewers in Q4.
In Q4 2021, the number of content viewers on Snapchat continued to grow at a significantly faster rate year-over-year than overall time spent watching content as the decline in time spent watching stories created by friends was offset by growth in time spent watching premium content in Discover as well as content in Spotlight.
This is a continuation of the trend we have observed throughout the pandemic and friend story posting and viewing for daily active user have not returned to pre-pandemic levels. While we are hopeful our community will, in time, return to the friend story behaviors that we observed prior to the pandemic, we are focused on innovating on our content offerings to better serve our community today.
With so many different types of content on Snapchat from friends, creators and media companies, we want to make it easier for Snapchatters to find what they want to watch when they want to watch it. We are optimistic about the results we are seeing from early experiments and look forward to rolling out more product changes this year.
We also continue to make progress building out Spotlight. We have learned a lot from our creator community that will drive the evolution of the overall Snapchat content experience, including the relationship between Spotlight and Discover.
Already more than 20 Spotlight creators are syndicating shows on Discover. This supports our vision of Spotlight as a platform where audiences can discover new creators, topics and communities and then engage with them more deeply on Discover. We have also been able to effectively utilize creator incentives to grow and diversify Spotlight content.
In its first year, we rewarded more than 12,000 creators through a variety of programs. More recently, we have shifted our incentives to reward a broader range of content across categories and geographies. We are focused on supporting a diversity of platform-native content creation in order to build robust, sustainable content supply.
In Q4, we prioritized helping creators reach new audiences, and we saw the number of Spotlight viewers subscribing to creators more than double versus the prior quarter. These efforts have also improved the viewer experience, but the number of Snapchatters favoring Spotlight snaps increasing by 20% sequentially.
Since launch, we have seen our creator community grow dramatically in scale and we have been particularly encouraged by how creators are investing in the platform. Today, we see three times as many monthly posts for Creator than we did when Spotlight launched a year-ago…"