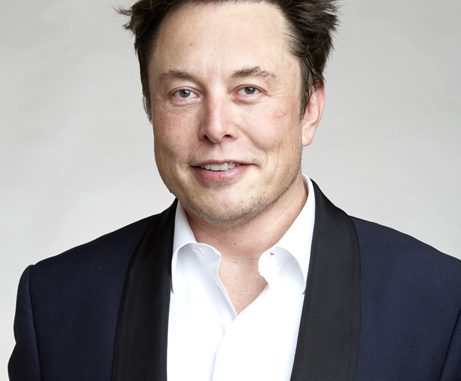 Tesla, Inc. (NASDAQ: TSLA) Q1 2022 Earnings Highlights
CEO Elon Musk:
"…Q1 was once again a record quarter on many levels, by reaching the highest deliveries, profit and an operating margin of 19%. This was despite a lot of chip shortages, many logistics challenges and an overall difficult quarter. So, I'd really like to congratulate the Tesla team on achieving record profitability and output despite many, many difficult headwinds, and especially the Tesla China team in our Shanghai factory. They really had significant challenges due to the COVID shutdown and nonetheless have been able to output a tremendous number of high-quality vehicles. And we are already back up and running with the Shanghai factory.
So, as Zach said, we remain confident of a 50% growth in vehicle production in 2022 versus '21. I think, we actually have a reasonable shot at a 60% increase over last year. So, let's see.
Obviously, we ramped production, as you will know, with Giga Berlin and Giga Texas in the past few months. So, with two fantastic factories with great teams, and they are ramping rapidly. Now, with new factories, the initial ramp always looks small, but it grows exponentially. So, I have very high confidence in the teams of both factories. And we expect to ramp those initially slowly, but like I said, growing exponentially with them achieving high volume by the end of this year.
So, we're also working on a new vehicle that I alluded to at the Giga Texas opening, which is a dedicated robotaxi. That's highly optimized for autonomy, meaning it would not have steering wheel or pedals. And there are a number of other innovations around it that I think are quite exciting. That is fundamentally optimized for — trying to achieve the lowest fully considered cost per mile or cost per kilometer, accounting everything. And so, it's, I think, going to be a very powerful product where we aspire to reach volume production of that in 2024. So, I think that really will be a massive driver of Tesla's growth. And we remain on track to reach volume production of the Cybertruck next year.
So, it's basically — once again, I'd like to thank the Tesla employees for their hard work, but also I'd like to thank our suppliers who've really gone the extra mile. They — we have an amazing supplier group, and I want say heartfelt thanks to the suppliers that have really worked day and night to ensure that Tesla is able to keep the factories running.
And we're really at the early stage of that journey. We only crossed 1 million units in the past 12 months recently. And we are — we aspire to head to 20 million units a year. So, we're basically 5% along the way towards our goal. And we are growing very, very rapidly year-over-year. And we remain confident of exceeding 50% annual growth for the foreseeable future for basically several of the next years, I mean, so yes.
And then, there's, of course, Optimus, which I was surprised that people did not realize the magnitude of the Optimus robot program. The importance of Optimus will become apparent in coming years. Those who are insightful or listen carefully will understand that Optimus ultimately will be worth more than the car business, worth more than FSD. That's my firm belief. So — and then, of course, insurance is growing well. We expect to address the part shortages that limited our progress with batteries and solar. So, we expect batteries and solar to also grow well this year.
And basically, the future is very exciting. I've never been more optimistic or excited about Tesla's future than I am right now. .."