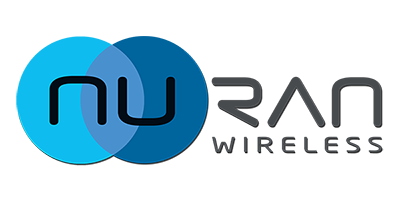 Potential for thousands of sites
Over 15 countries
Over 50 Million population coverage
QUEBEC, QC / April 28, 2022 / NuRAN Wireless Inc. ("NuRAN" or the "Company") (CSE:NUR)(OTC PINK:NRRWF)(FSE:1RN), a leading rural telecommunications company, is pleased to announce that the Company has been selected by a Tier-One Mobile Network Operator as part of its Rural RFP for thousands of network sites in over 15 countries in Middle East and Africa. This selection assures NuRAN the opportunity to bring its unique turnkey rural and remote mobile connectivity solutions to over 15 countries and therefore potentially connect up to 50 million additional people.
"This selection provides NuRAN with a seat at the table with a significant Tier 1 mobile operator with the potential to accelerate our projected hyper revenue growth and long-term profitability. We believe this is a game changing selection for our company and our shareholders. This selection further emphasizes the confidence in our solutions and our ability to be an effective partner in this crucial social global endeavor of bringing essential mobile connectivity to the unconnected" stated Francis Letourneau, CEO of NuRAN.
Following its successful selection by the operator pursuant to the RFP, the Company is working with the operator to finalize a general framework agreement which is intended to set the global terms for the Group. Then NuRAN is expected to complete the process by signing a NaaS Services Agreement with each selected country subsidiary to establish the number of sites commitment under the contract. The Company intends to provide a further update once the general framework agreement is entered into. There is no assurance that the Company will enter into a definitive general framework agreement as planned or at all.
About NuRAN Wireless:
NuRAN Wireless is a leading rural telecommunications company that meets the growing demand for wireless network coverage in remote and rural regions around the globe. With its affordable and innovative scalable solutions of 2G, 3G, and 4G technologies, NuRAN Wireless offers a new possibility for more than one billion people to communicate effectively over long distances efficiently and affordably. "Bridging the Digital Divide, One Connection at a Time."