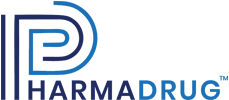 Selection of lead candidate from initial short-list of 6 DMT-analogues
Lead candidate displays superior potency in two in vitro bioassays on two relevant human cell types
In vitro safety and biocompatibility testing using drug-loaded medical device demonstrates tolerability at doses anticipated to be within therapeutic range
Results to be leveraged by filing of Provisional Patent detailing a novel approach to treating primary open angle glaucoma
Initiates plans for second stage of R&D with Terasaki Institute for Biomedical Innovation
Toronto, Ontario–May 3, 2022 – PharmaDrug Inc. (CSE: PHRX) (OTCQB: LMLLF) ("PharmaDrug" or the "Company"), a specialty pharmaceutical company focused on the research, development and commercialization of controlled-substances and natural medicines such as psychedelics, cannabis and naturally-derived approved drugs, is pleased to announce that in collaboration with the Terasaki Institute for Biomedical Innovation (TIBI), has selected its final lead drug candidate from a short list of six N,N-Dimethyltryptamine (DMT) analogue molecules. This decision, based on successful completion of the first phase of the sponsored research agreement, derives from the demonstration of lead candidate superiority as it relates to in vitro potency in two predictive bioassays, a favorable toxicity profile as well as physical, chemical, and metabolic properties necessary to fabricate a proprietary medical device capable of conveniently delivering sub-psychedelic levels of drug to the front of the eye over a sustained period.
With efforts related to discovery and candidate selection now complete, the Company intends to advance its program in primary open angle glaucoma (POAG) by entering into a second sponsored research collaboration with TIBI to undertake 1) mechanism of action studies, 2) optimize medical device drug release characteristics, 3) in vitro host-species justification studies to support, 4) evaluation of drug efficacy in an IND-enabling study of POAG with the goal of providing all necessary support to file an investigative new drug (IND) application with the United States Food and Drug Administration (the "FDA") to conduct clinical studies.
Paul Van Slyke, CSO of PharmaDrug, commented, "We are excited to announce that in collaboration with TIBI, we have successfully completed the studies necessary to elect the Company's lead drug candidate for the treatment of POAG. The next phase of this ongoing collaboration will start shortly and is underlined by the Company's strong commitment to work with outstanding research and development groups from around the world to provide innovative, life changing medications to patients at risk of vision loss as a consequence of insufficiently treated glaucoma."
Under the terms of the first sponsored research agreement, PharmaDrug's DMT-analogue research program aimed to elect a drug development lead based on biological potency and toxicity and to use the development lead to engineer a medical device capable of sustained drug delivery to the front of the eye. The Company has now selected its lead candidate and completed fabrication and initial testing of its novel medical device designed to deliver therapeutic quantities of its DMT-analogues to the front of the eye. Specifically, drug-loaded medical device prototypes were suspended in a biological solution meant to mimic the somewhat harsh environment of the eye. Samples, maintained at body temperature were removed at defined periods of time over sixteen days and were quantified to determine concentration and rate of drug release and breakdown. Stability of the lead candidate molecule met necessary criteria set forth by the Company. The biocompatibility of drug-loaded medical device was examined by way of quantifying cell proliferation and live/dead staining on human ciliary muscle cells over time. Concentrations expected to be within the therapeutic range were found to not statistically impact cell viability the drug-loaded medical devices.
Most recently, potency of the lead candidate was evaluated in an in vitro cyclic adenosine 3′:5′ monophosphate (cAMP) production assay using human, primary trabecular meshwork (TM) cells and ciliary muscle (CM) cells. These cells, richly decorated with serotonin receptor 1a and 2a (5HT-1a, 5HT-2a), play a central role in the maintenance of healthy intraocular pressure. Tryptamine molecules, such as the Company's lead candidate are thought to bind to these receptors and elicit downstream biological outcomes which assist in the active drainage (reduction of pressure) of aqueous humor from the front of the eye to the posterior compartment. The Company's lead candidate demonstrated potent cAMP production following application, a statistically significant superiority compared to other candidate molecules examined (p<0001), and an unexpected bias towards cAMP production in TM cells versus CM cells.
Test article potency was previously evaluated using an in vitro calcium mobilization assay on TM and CM cells. Calcium mobilization is understood to provoke smooth muscle contraction, and specifically in the case of TM and CM cells, is thought to contribute to the maintenance of healthy IOP by channeling aqueous humor away from the front of the eye. The Company's lead candidate was found to activate calcium mobilization, to levels that were comparable or greater than the experimental positive control, ionomycin. The lead candidate was also examined for in vitro toxicity and found to be non-toxic to TM and CM cells at concentrations expected to be used in treatment for various eye diseases. Collectively results from the first phase of the sponsored research agreement will be used to draft an upcoming Provisional Patent application which describes use of tryptamine family members, fabricated into a proprietary medical device, to treat conditions marked by elevated intraocular pressure.
The Need for Improved Medications to Treat Primary Open Angle Glaucoma
Glaucoma is a disorder of the optic nerve that results in irreversible vision loss and is the second leading cause of blindness in the world, according to the World Health Organization. Glaucoma impacts more than 2.7 million people aged 40 or older in the United States and current treatments are known to have poor rates of compliance of up to 80% of patients. The global market for glaucoma was estimated by Market Scope at $4.8 billion in 2019 with the U.S. market representing $1.9 billion. Although the exact etiology of primary open angle glaucoma remains poorly understood, and may be variable across patient subsets, it is generally accepted that the observed increase in IOP correlates with progressive vision loss1. Current treatments for POAG primarily consist of eyedrops that can be grouped into three main categories: prostaglandin analogues, carbonic anhydrous inhibitors, and alpha-2 agonists. While these approaches usually provide partial improvement, they often result in side effects such as redness and stinging and require multiple daily applications; all of which diminish patient compliance. Tryptamines, including DMT-analogues are thought to work in a completely distinct way to lower IOP and as such potentially embody a new class of glaucoma medications that may be used alone, or in combination with already approved medications. The Company's streamlined focus on two highly promising, undisclosed tryptamines as a potential therapeutic solution in treating glaucoma represents a potential paradigm shift.
Modulating the serotonin receptor pathway to improve glaucoma outcomes
Key regions of the eye that regulate fluid dynamics, including maintenance of healthy IOP, are known to be richly decorated with various serotonin receptor family members. Previous research has highlighted the role of serotonin receptor signaling in the regulation of IOP2-5. Tryptamines, often hallucinogenic above certain threshold concentrations, constitute a large collection of molecules that selectively act on multiple different serotonin receptors including 5-HT1A and 5-HT2A. Topical application of several different tryptamines have shown early promise in preclinical models of elevated IOP, however formulation, delivery, the potential for undesirable hallucinogenic side effects, and the controlled substances act of 1970 have all contributed to a lack of development of tryptamines to treat this serious threat to vision.
About Terasaki Institute for Biomedical Innovation
The Terasaki Institute for Biomedical Innovation is a biotechnology institute which develops medical devices and cutting-edge protocols for a variety of diagnostic, monitoring and treatment applications. Their research platforms include work in biomaterials, cellular and tissue engineering, wearable biosensors and organs-on-a-chip, with specific expertise in novel polymer development.
About PharmaDrug Inc.
PharmaDrug is a specialty pharmaceutical company focused on the research, development and commercialization of controlled-substances and natural medicines such as psychedelics, cannabis and naturally-derived approved drugs. PharmaDrug owns 100% of Pharmadrug Production GmbH ("Pharmadrug Production"), a German medical cannabis distributor, with a Schedule I European Union narcotics license and German EuGMP certification allowing for the importation and distribution of medical cannabis to pharmacies in Germany and throughout the European Union. PharmaDrug owns 100% Sairiyo Therapeutics ("Sairiyo"), a biotech company that specializes in researching and reformulating established natural medicines with a goal of bringing them through clinical trials and the associated regulatory approval process in the US and Europe. Sairiyo is currently developing its patented reformulation of cepharanthine, a drug that has shown substantial third party validated potential for the treatment of infectious disease and rare cancers. Sairiyo is also conducting R&D in the psychedelics space for the treatment of non-neuropsychiatric conditions. The Company also owns 100% of Super Smart, a company building a vertically integrated retail business with the goal to elevate the use of functional mushrooms, and psilocybin mushrooms where federally legal, as natural based medicines.