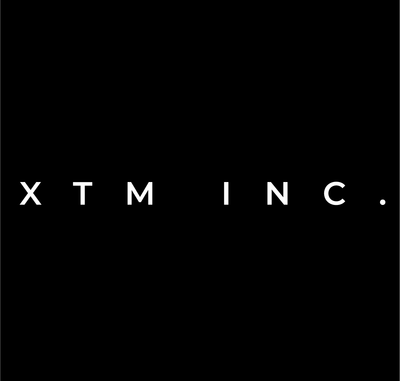 Hospitality Reopenings Drive XTM's Second Consecutive Month of Record GDV With 54% and 6% Growth March and April Respectively
MIAMI & TORONTO, May 11, 2022—XTM, Inc. ("XTM" or the "Company") (QB: XTMIF / CSE:PAID / FSE:7XT), a Miami and Toronto-based Fintech company in the neo-banking space, providing mobile banking and payment solutions around the world, is pleased to announce that Gross Dollar Value ("GDV"), a non-IFRS metric the Company monitors to track performance, increased significantly with a March 2022 GDV increase of 54% from February, and April 2022 increased another 6% from March.
"April continues the momentum from March where we saw a sharp incline in GDV," said Marilyn Schaffer, CEO, XTM. "With our positive increase in new clients, the advance of Spring weather, the return-to-normal post pandemic, and the generally pent-up desire people have to socialize, we are seeing great indications in an increase in revenue generation. In March we saw GDV loads at a high of $1.7MM in a single day, in April it increased to a peak of $1.8MM; prior to this the single day high was $1.3MM achieved on February 15th, with most days prior to March below $750K. Despite the conditions of the financial market, we remain steadfast on our business model and are confident that with our war-chest in place and our product roadmap, we will continue to disrupt and lead our vertical."
The company remains well funded from its reserves of an over-subscribed non-brokered private placement closed Wednesday, September 29, 2021 for gross proceeds of CAD $8,559,302.40.
Gross dollar value ("GDV") loaded on the Company's platform is a key performance indicator as the Company generates revenue when money is loaded and in turn spent from the Today wallet at a point-of-sale in-store or online.
About XTM
XTM, www.xtminc.com is a Miami and Toronto-based fintech innovator in the neo-banking space helping business and workers alike expedite earnings payout and eliminate banking fees. We are a global card issuer and real-time payment specialist providing our technology to businesses to automate and expedite worker payouts that can also eliminate cash. XTM integrates businesses to a payment ecosystem that is coupled with a free mobile app and a Visa or Mastercard debit card with free banking features. XTM drives enterprise value and creates a positive user experience.