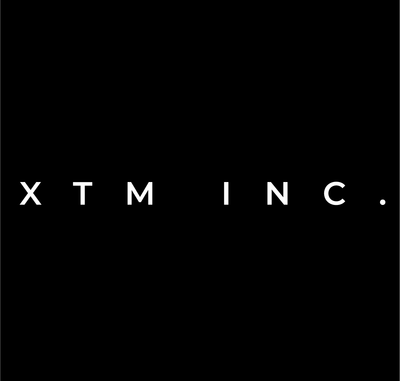 Payment Initiated for Hospitality Staff Working Across 50+ U.S Rooftops
MIAMI & TORONTO, June 14, 2022—-XTM, Inc. ("XTM" or the "Company") (QB: XTMIF / CSE:PAID / FSE:7XT), a Miami and Toronto-based Fintech company in the neo-banking space, providing mobile banking and payment solutions around the world, is pleased to announce that it has signed agreements with three new large U.S. restaurant chains to roll out their 50+ rooftops to its Today solution for same-day staff payouts.
The Today solution consists of a mobile app, digital account and debit card giving operators and servers the benefits associated with immediate earned gratuity access. With same day payout, servers have the advantage of same-day access to their funds to make point of sale transactions, pay their bills, make peer-to-peer transfers and take advantage of XTM's upcoming local cash back rewards. Restaurant operators benefit from incentivized employees and improved time and attendance.
The restaurant groups signing onto the Today program are located across the USA and growing. Both XTM and its restaurant clients will roll-out in phases over the next 60 days for smooth transition and to create momentum with staff and zero friction for operations. The restaurants will be named upon completion of the full roll-out.
"XTM has been working hard to create a viable, equally attractive solution in the US as it has in Canada," said Marilyn Schaffer, XTM CEO. "We are excited to see the traction. With our solution to digitize staff payments, we support the restaurant operators with a free, fluid, seamless platform that reduces the need for non-revenue generating activities enabling the focus to be on delighting the customer."
About XTM
XTM, www.xtminc.com, is a Miami and Toronto-based fintech innovator in the neo-banking space, helping businesses and service workers in the hospitality and personal care space disseminate and access earned wages and gratuities. XTM's Today™ Solution, comprised of a free mobile app and a Visa or Mastercard debit card with free banking features, is used by thousands of restaurants, salons and staff across Canada and the United States. XTM is a global card issuer and real-time payment specialist. Our technology is used by Restaurants, Salons and service staff at no charge to automate and expedite Earned Wage and Gratuity Access, increasing time and attendance and eliminating cash from ecosystems. XTM's Today solution drives operational efficiencies and delivers a bespoke user experience designed specifically for service workers.