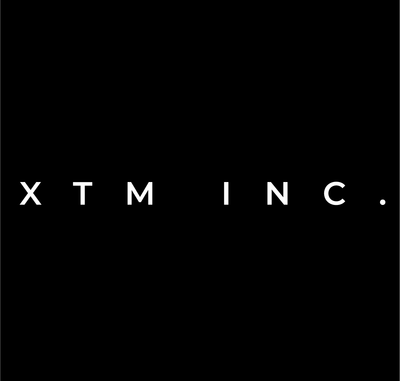 What's better than getting paid? 'Getting paid Today' according to thousands of Today members.
MIAMI & TORONTO, September 20, 2022—-XTM, Inc. ("XTM" or the "Company") (QB: XTMIF / CSE:PAID / FSE:7XT), a Miami and Toronto-based Fintech innovator disseminating earned wages and providing gratuity access to contract workers, hospitality, personal care and service staff, is pleased to announce that it has launched a refined brand identify for its Today program to be accompanied by a new website paidtoday.io, a new logo and a redesigned app called 'Today Financial'.
(Photo: Business Wire)
Throughout the past 12 months, XTM's Today program membership has grown exponentially. In the past year the company has experienced significant growth in users, GDV and clients demonstrating that its solution is a catalyst in helping businesses recruit and retain front-line service workers. The Today platform offers an integrated suite of restaurant technology products including its flagship product that pays staff faster, with less friction and with a smooth reconciliation leading to happier and more motivated employees. Since employees are the core of the services industry, instant pay enables more control over staff finances, resulting in better financial wellbeing for frontline service workers.
"Like most young companies, we invest primarily in the user experience," said Marilyn Schaffer, CEO, XTM. "With this rebranding, executed entirely by our amazing in-house team, we are recognizing our accelerated growth and strengthening our brand, differentiating and energizing it. Clients and our members are the heart of our business, we want to serve them better with an identity that's human, intuitive and simplified."
The new name, Today is rooted in XTM's commitment to making employee payments an efficient experience for both employers and employees leading to happier teams and a better bottom-line. The newly enhanced logo introduces a modernized look and the design of the new app 'Today Financial' puts users at the core of the experience, emphasizing intuition without compromising performance.
About XTM
XTM, www.xtminc.com, is a Miami and Toronto-based fintech innovator in the neo-banking space, helping businesses and service workers in the hospitality and personal care space disseminate and access earned wages and gratuities. XTM's Today™ Solution, comprised of a free mobile app and a Visa or Mastercard debit card with free banking features, is used by thousands of restaurants, salons and staff across Canada and the United States. XTM is a global card issuer and real-time payment specialist, and our technology is used by Restaurants and Salons at no charge to automate and expedite worker payouts and eliminate cash from their ecosystems. XTM's Today platform drives enterprise value with efficiency and a bespoke user experience designed specifically for restaurateurs and personal care services.