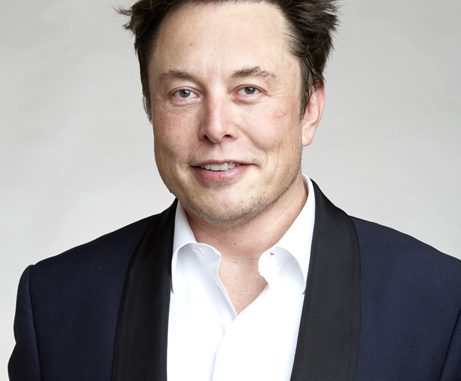 Tesla, Inc. (NASDAQ: TSLA) Q1 2022 Earnings Highlights
Elon Musk — Chief Executive Officer and Product Architect
"…So just to do a Q3 recap. Q3 was another record quarter on many levels. We had our industry-leading operating margin reach of 17%.
And our free cash flow surpassed $3 billion in Q3 and approached $9 billion in the past 12 months. As our factories ramp, we're looking forward to a record-breaking Q4. So, it really, knock on wood, it looks like we'll have an epic end of year. So, Q4 is looking extremely good.
On the production ramp, Giga Berlin achieved another milestone of 2,000 cars made in a week with very good quality and is ramping rapidly. Giga Austin or Giga Texas should reach this milestone very soon. And in fact, just yesterday, we extrapolated yesterday's hold rate, it would be 2,000. Our production of 4680 cells has tripled in Q3 compared to the previous quarter.
We are finally gaining rapid traction on the 4680 cell. And its output is growing rapidly, and we expect it to start incorporating in cars and having it be a significant portion of our production here in Texas in the coming months. We also have our second generation of manufacturing equipment for 4680 cells in Texas, which continues to show great progress along with our original pilot line in Fremont. The Fremont factory team once again reached record production in Q3.
And we intend to keep raising production in Fremont. Regarding Autopilot, at the end of — at the end of September, we hosted our second AI Day and showed the first prototype of our Optimus robot, released updates on our trained computer, and high range of improvements of full self-driving software. Our vehicles have now driven nearly 60 miles in full self-driving beta mode, and this number continues to grow exponentially. Our goal with that AI Day was to post recruiting, and we've seen a massive influx of world-class artificial intelligence engineer and scientist resume.
So, it generated a tremendous amount of interest from some of the best AI researchers in the world. I can't emphasize the importance of this enough because I think it finally has become clear to the smallest AI technologists in the world that Tesla is among the very best. So, this quarter, we expect to go to wide release of full self-driving beta in North America. So, anyone who has ordered a full self-driving beta — full self-driving will have access to the FSD beta program this year, probably about a month from now.
So — and then obviously, any new — anyone who buys a car and purchase a full self-driving option will immediately have that available to them. So, the safety that we're seeing when the car is in FSD mode is actually significantly greater than the safety we're seeing when it is not, which is a key threshold for going to a wide beta. Let's see with respect to demand [Inaudible]. We've got a lot of questions about demand in recent weeks.
I can't emphasize enough, we have excellent demand for Q4, and we expect to sell every car that we make for as far in the future as we can see. So, the factories are running at full speed, and we're delivering a recovery make and keeping operating margins strong. We are still a very small percentage of the total vehicles on the road. Of the 2 billion [Inaudible] trucks on the road, we only have about 3.5 million.
So, we're about a long way to go to even reach 1% of the global fleet. Let's see. Kind of based on my — what people — based on many things, but certainly questions I get on Twitter about buybacks. And I think every one of our board members has gotten questions about buybacks.
The — we've debated the buyback idea extensively at the board level. The board generally thinks that it makes sense to do a buyback. But we want to work through the right process to do a buyback, but it's certainly possible for us to do a buyback on the order of $5 billion to $10 billion. Even in the downside scenario next year, even if next year is — was a very difficult year, we still have the ability to do a $5 billion to $10 billion buyback.
This is obviously pending board review and approval. So, it's likely that we'll do some meaningful buyback. So, in conclusion, while the market teams revolve around the short term, it's very important to focus on the long term. I can't emphasize this enough with investors and I think longtime investors, obviously, recognize this with Tesla.
We have our sort of local ups and downs, but long-term trend has been extremely good. And several years ago, I said, I think on our earnings call, that I thought it was possible for Tesla to be worth more than Apple, which was then the highest-cap company, I think, in the market. At that time, I think it was around $700 billion. And I said it required an incredible execution, at least some luck, and we didn't only achieve that.
Tesla went, in fact, or passed Apple's market cap at the time. And now, we have the opinion that we can far exceed Apple's current market cap. In fact, I see a potential path with Tesla worth more than Apple and Saudi Aramco combined. So now that doesn't mean it will happen or that will be easy.
In fact, I think it will be very difficult. It will require a lot of work, some very creative new products, manage expansion, and always luck. But for the first time, I am seeing — I see a way for Tesla to be — let's say, roughly twice the value of Saudi Aramco. And I think that's — I haven't quite seen that yet.
I mean this is the first time I've seen that potential. So, we have an incredible product portfolio. I think we've got the most exciting product portfolio of any company on earth, some of which you've heard about, some of which you haven't. We're in the final lap for Cybertruck.
We're building a Cybertruck line here at Giga Texas [Inaudible] and making a lot of progress in the robotaxi platform design. And then with respect to batteries, we're moving as fast as possible to have — to achieve 1,000 gigawatt hours a year of production capacity in the United States vertically integrated. And our cathode Tesla refining, we're moving a ton of speed to do that. So, I think it's an incredibly exciting future and really an unprecedented future.
None of this would be possible without the incredible team that we have here at Tesla. So, I'd like to give a huge shout-out to all of our factory employees, engineers, executives, and the whole Tesla team. You guys rock. You're the ones that make it happen.
Thank you. Thank you, everyone. "