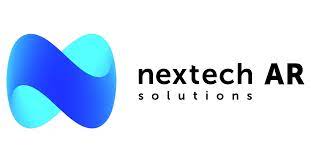 TORONTO, Nov. 29, 2022 — InvestorsHub NewsWire — Nextech AR Solutions Corp. ("Nextech" or the "Company") (OTCQB: NEXCF) (CSE: NTAR) (FSE: EP2), a Metaverse Company and leading provider of augmented reality ("AR") experience technologies, wayfinding technologies and 3D model services for ecommerce today announced that CEO Evan Gappelberg (the "Acquirer") has purchased a total of 250,000 shares (the "Subject Shares") through open market buys with an average purchase price of $.70/ USD or .95 CAD per share. This purchase increases CEO Evan Gappelberg's ownership to 10,672,461 common shares.
Nextech AR CEO Evan Gappelberg commented, "I continue to invest and buy Nextech shares because I'm extremely excited about our business prospects in 2023 and beyond, and I don't believe that our current share price reflects the upside potential of our businesses. We have been building towards this moment in history where everything goes 3D for a long time, and I believe that Nextech is going to emerge as a KEY player in multiple 3D markets with lots of upside potential." He continued, "I'm very optimistic about our growth in 2023 and beyond. I'm investing today because I see many years of strong forward growth ahead for our businesses."
The Acquirer acquired ownership and control of 250,000 Subject Shares in the open market. When added to its existing shareholdings of the Company (which consist of an aggregate of 10,422,461 common shares), the Acquirer's total, post-acquisition holdings of common shares is 10,672,461 common shares, representing 10.36% of the 103,012,103 common shares issued and outstanding.
The holdings of securities of the Company by the Acquirer are managed for investment purposes, and the Acquirer and/or its joint actors could increase or decrease their respective investments in the Company at any time, or continue to maintain their current investment position, depending on market conditions or any other relevant factor.