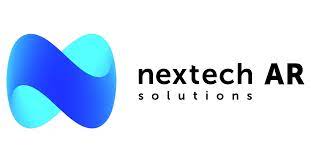 3D Modeling for $5.5 Trillion Global  E-commerce Industry Taking Off as Generative AI is Driving Exponential Growth in Nextech's Web3.0 Portfolio of Technologies
TORONTO, Feb. 09, 2023   Nextech AR Solutions Corp.  ("Nextech" or the "Company") (OTCQX: NEXCF) (CSE: NTAR) (FSE: EP2), an Augmented Reality (AR), Artificial Intelligence (AI) and 3D model supplier for Amazon and other major e-commerce retailers and brands is pleased to announce the Company has landed another major enterprise customer. Nextech AR Solutions is excited to be chosen as a supplier for a top 10 e-commerce retailer in the United States, continuing the Company's rapid expansion and growth. Today's contract win is for a significant number of 3D models to be delivered in 2023, and continues to support the Company's rapid ascension in becoming the top 3D model supplier to the global $5.5 trillion dollar e-commerce[1] ecosystem.
Nextech AR CEO Evan Gappelberg commented, "Today's new contract is for the delivery of over 10,000+ 3D models in 2023, with significant expansion possible in Q3/Q4 of 2023. We are seeing more and more enterprise contracts, meaning 10,000+ 3D models or more, enter our production pipeline in 2023. We expect to announce additional enterprise contracts from major retailers in Q1, 2023. This is happening because a rapidly rising number of companies within the e-commerce ecosystem are recognizing the game changing ROI and customer satisfaction experienced by implementing 3D/AR models on their e-commerce websites." He continued, "3D/AR is setting the standard for Web 3.0 in e-commerce. In my opinion, all e-commerce businesses must follow suit and go 3D to stay competitive in the marketplace. We are witnessing the transition from flat 2D photos to 3D models in the $5.5 trillion dollar e-commerce ecosystem throughout the globe. We think that this is a decade-long mega-trend in which companies who don't adopt a 3D/AR e-commerce strategy will be left behind, as 3D/AR produces immersive shopping experiences that customers are beginning to expect. Over the past few years we have been heavily investing in artificial intelligence (AI), which is now paying dividends. Our proprietary breakthrough AI perfectly positions us to take full advantage of the multi-billion dollar decade long 3D model mega-trend."
Nextech AR's proprietary generative AI is a game-changing technology which solves the multi-billion dollar 3D model supply problem for the e-commerce market. In November 2022, Nextech AR announced it had filed a patent titled, "GENERATING THREE-DIMENSIONAL MODELS BY PART." At the time, the Company began to implement this breakthrough part-based 3D model creation technology. Now the Company is scaling its 3D models by rapidly expanding its library of 3D model parts past 100,000 by using through composition of deformable parts.
ARitize 3D has built a substantial library of 3D models to date, and most of the 3D models created are composed of several individual parts. For example, a chair is composed of legs, a seat back and cushions. Every time a new 3D model is created, the parts are harvested into Nextech's AI powered 3D part-library, which is expected to have upwards of 1,000,000 individual, unique parts. Nextech is in the process of significantly expanding this large library and its utility, which will scale 3D model production. The more models the Company makes, the larger that part library gets, and the easier it gets to make new 3D models.
The Company's innovation protected under patent application 17/874,992 allows Nextech to create new 3D models by searching, assembling and fine-tuning this part library, allowing for a significantly increased speed of 3D model creation. Instead of starting from scratch, these parts are retrieved and assembled first, reducing 3D model creation time.
According to Shopify[2], 3D augmented reality product models have proven to generate a 94% increase in conversions and a 40% reduction in returns online[3]. On some product pages, 3D/AR models have increased conversion rates by up to 250%.
About ARitize 3D
ARitize 3D is your one-stop-shop AR solution with automated 3D model creation at an unbeatable price. Our Artificial Intelligence (AI) will turn your existing 2D product images into high-quality 3D and Augmented Reality experiences. It's fast, it's easy and it will transform your e-commerce website.
With a 3D model, clients can interact with the product to see every detail: turn it, spin it, zoom in, zoom out, leading to 40% lower product returns, 93% higher click-through rate and a 90% reduction in product photography costs. The Company believes that this value creation and ROI are leading to the rapidly growing demand for the Company's 3D technology. Transform your online store into a dynamic virtual showroom. 3D models allow customers to see products from every angle and position them in their own space prior to purchasing. It's an exciting, immersive shopping experience that keeps customers more engaged, and better informed and helps your brand stand out from the competition.
ARitize 3D is the One-Stop-Shop 3D + AR solution for e-commerce that is:
Affordable – lowest cost provider
Scalable – fastest, seamless , high quality
Frictionless – requires low implementation effort
AI & ML powered – automated 3D model creation
End to End – from model creation to CMS & AR visualization
Brands are invited to contact us to let our team help you start selling using 3D models for your online store today.
To learn more, please follow us on Twitter, YouTube, Instagram, LinkedIn, and Facebook, or visit our website: https://www.Nextechar.com.