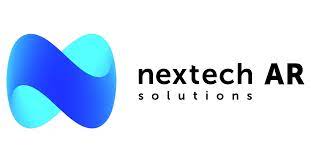 New Enterprise contracts for 3D Models in $5.5 Trillion ecommerce Industry Driving Record Growth
Breakthrough Generative AI Driving Record 3D Model Production in Q1 and Beyond
TORONTO, Feb. 28, 2023 —  Nextech AR Solutions Corp.  ("Nextech" or the "Company") (OTCQX: NEXCF) (CSE: NTAR) (FSE: EP2), is an Artificial Intelligence powered 3D model supplier for Amazon and hundreds of other major e-commerce retailers and brands is pleased to announce that with the Company's groundbreaking generative AI technology,  Q1 2023 is currently tracking to be a record quarter for 3D modeling. The timing of record 3D modeling demand and record production capabilities on the back of its breakthrough generative AI is expected to drive record 2023 revenue for the 3D model business in ecommerce. The Company believes that as a preferred 3-D model supplier to Amazon, it is perfectly positioned to lead the $5.5 trillion dollar ecommerce market as it transitions from 2D photos to 3D models.
Evan Gappelberg, CEO of Nextech comments, "In addition to large enterprise customers like Amazon, Nextech continues to see a record number of new deals for 3D models from a variety of customers in Q1 2023. It's due to this record demand in just the past 60 days that we anticipate Q1 2023 will exceed sales numbers from Q4 2022." He continues, "These latest 3D modeling contracts continue to show accelerating global demand for 3D models due to the high ROI. The 3D model mega-trend is gaining even more traction in 2023, as the mass adoption of 3D models has really only just begun. Nextech is currently in discussions with major brands and retailers across the globe and we fully expect to land additional major enterprise multi-year contracts.  These contracts represent an enormous amount of potential revenue for years to come but when combined with the millions of Amazon's merchants who are starting to recognize the value of having 3D models, the demand growth along with our revenue growth becomes exponential."
In February, Nextech AR announced a major generative artificial intelligence (AI) breakthrough in 3D model texture creation. The breakthrough enables the Company to recreate high-quality 4K textures at scale from just small digital swatches in just seconds versus hours of manual labor, representing a 720x increase in production speed. This breakthrough in texture expansion technology will revolutionize the 3D modeling industry and give Nextech a major competitive edge further solidifying its leadership position in the global 3D model space for ecommerce. The Company plans to file a patent in 2023 on this breakthrough technology.
GENERATIVE AI
In Q4, 2022 the Company reported that this proprietary AI-based technology for 3D model creation using through composition of deformable parts is now covered under: US patent application # 17/874,992.
ARitize 3D has built a substantial library of 3D models to date, and most of the 3D models created are composed of several individual parts. For example, a chair is composed of legs, a seat back and cushions. Every time a new 3D model is created, the parts are harvested into Nextech's AI powered 3D part-library. Nextech is in the process of significantly expanding this large library and its utility,  which is expected to eventually hold millions of individual, unique parts. This massive parts library enables Nextech to create new 3D models by searching, assembling and using this part library, allowing for a significantly increased speed of 3D model creation. Instead of starting from scratch, these parts are retrieved and assembled first, reducing 3D model creation time. The more models the Company makes, the larger that part library gets, and the easier it gets to make new 3D models and the more revenue the Company can generate.
Watch a video demonstrating this breakthrough innovation:  click here