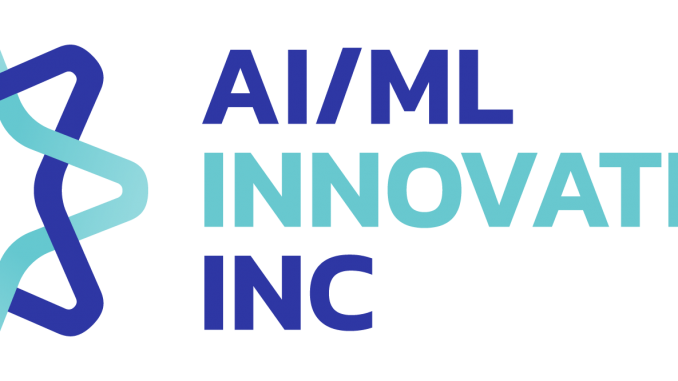 Health Coach has functionality similar to ChatGPT, but is designed to monitor and manage the users health.
Health Coach provides conversational personal health goal setting and care recommendations by directly accessing and utilizing a user's health data.
A full service, subscription version of Health Coach is planned for this year.
TORONTO, ON /  April 11, 2023 / AI/ML Innovations Inc. (CSE:AIML)(OTCQB:AIMLF)(FWB:42FB), a company committed to acquiring and advancing Artificial Intelligence/Machine Learning technologies that address urgent societal needs, is pleased to report that its wholly owned subsidiary, Health Gauge Inc., announced the following:
Health Gauge Inc. introduces "Health Coach" – its proprietary Artificial Intelligence system where users create their own personalized health advisor, which assists the user in making better informed decisions that result in living a healthier lifestyle. This is accomplished through a simple chat interface between the user and their personal AI-powered Health Coach, which both manages the user's personal health information and can also actively engage the user regarding their health information needs. Once Health Coach evaluates a user's situation by analysing all of their available health data, and assessing the relevant data trends, averages and critical patterns, Health Coach then chats with the user to establish health goals and provide advice that will allow the user to make better health decisions.
Health Gauge is starting user trials of Health Coach in the next few weeks, with a full version release expected by the summer. Health Coach will be offered for free in its initial stages to approved users; however, levels of interaction will be limited. A paid subscription service will be offered before the end of the year that will remove restrictions.
The first implementation of Health Coach simplifies access to, and usage of a user's personal health information stored on Health Gauge's proprietary cloud platform, an integral component of Health Gauge's personal health monitoring solution. A standalone version of Health Coach will also be available, that is simple to use like ChatGPT. Users will be provided with a simple chat interface in order to engage with Health Coach directly. Unlike other language-based information management tools, Health Coach maintains a record of conversations, so that subsequent conversations are efficient and effective.
Importantly, the Health Coach approach eliminates the so-called "hallucination problem" of commercial language systems like ChatGPT, where false information can be created. Health Coach parses all generated data to ensure that users get accurate information and proper treatment recommendations. Health Coach also has the unique capability to read and assess any data that a user chooses to make available. Health Coach does not replace doctors, but is rather a significant extension of a doctor's tools to monitor and manage our health.
"Health Coach will work alongside of health professionals to provide an unprecedented level of care. With Health Coach, Health Gauge has significant opportunities to disrupt the health industry through the use of AI," said Bruce, Matichuk, Co-Founder of Health Gauge. "ChatGPT has become the most widely used tool in the world in a matter of months, and its use continues to skyrocket. Health Coach is unique however, in that it is health-focused and has direct access to a user's health data. This unique perspective will make Health Gauge stand out in the emerging market for language-based information systems. Health Gauge has already licensed its technology to a rapidly growing medical device startup in the US, and we will be pursuing more deals like this with the goal of dominating the conversational language-based health market."
About Health Gauge www.healthgauge.com
Health Gauge's patented solution is a personal health monitoring & management system, which combines the latest wearable health monitors with sophisticated artificial intelligence software tools and proprietary cloud computing software, to help caregivers, patients, and healthcare professionals access and utilize relevant data, resulting in better recovery outcomes and healthy living objectives through the ability to make immediate and better health choices.
The Health Gauge platform provides the right balance of team and technology with the Health Gauge Phoenix wearable, the mobile Health Gauge App, and our VirtualCare solution that includes secured messaging, health information management and sharing, and virtual client engagement. It blends artificial intelligence with the latest sensors in non-invasive bio signal collection, including activity, sleep monitoring, HR, HR variability, and other rich personal health data through ECG & digital pulse analytics.
About AI/ML Innovations Inc. https://aiml-innovations.com/
AI/ML Innovations Inc. has realigned its business operations to capitalize on the burgeoning fields of artificial intelligence (AI) and machine learning (ML), with an initial investment focus on emerging digital health and wellbeing companies that leverage AI, ML, cloud computing and digital platforms to drive transformative healthcare management solutions and precision support delivery across the health continuum. Through strategic partnerships with Health Gauge (100% owned by AIML), Tech2Heal (up to 22% ownership rights, with 9.44% currently owned), AI Rx Inc. (70% owned by AIML) and other planned accretive investments, the Company continues to capitalize on expanding growth areas, to the benefit of all the Company's stakeholders. AI/ML's shares are traded on the Canadian Securities Exchange under the symbol "AIML", the OTCQB Venture Market under "AIMLF", and the Frankfurt Stock Exchange under "42FB".
On behalf of the Board of Directors
Tim Daniels, Executive Chairman