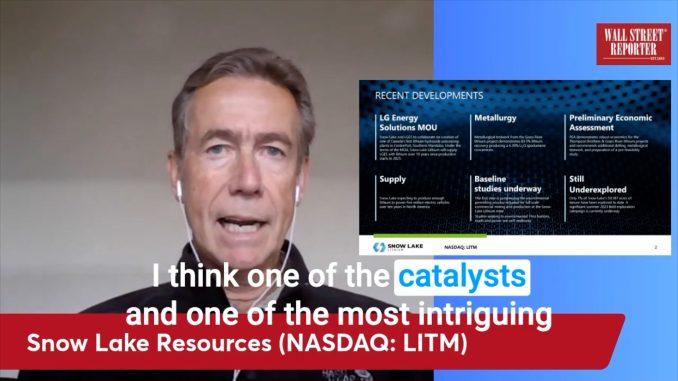 Snow Lake Lithium (NASDAQ: LITM)
Supplying Lithium for EV Boom!
Snow Lake Resources (NASDAQ: LITM) is developing a significant Lithium mining project in Manitoba, Canada.  New CEO Frank Wheatley shares his strategy for putting this mine into production, supplying lithium for the electric vehicle boom! $LITM Snow Lake Lithium Project consists of two deposits, the Thompson Brothers deposit and the Grass River deposit, which together have a measured, indicated, and inferred resource estimate of approximately 8.2 million tonnes, grading approximately 1% Li2O. $LITM has entered into a MOU agreement with LG Energy Solutions to explore the development of a lithium hydroxide plant at CentrePort in Manitoba, and to provide lithium concentrate to that plant. LG Energy Solutions is currently developing 5 battery manufacturing plants in North America.