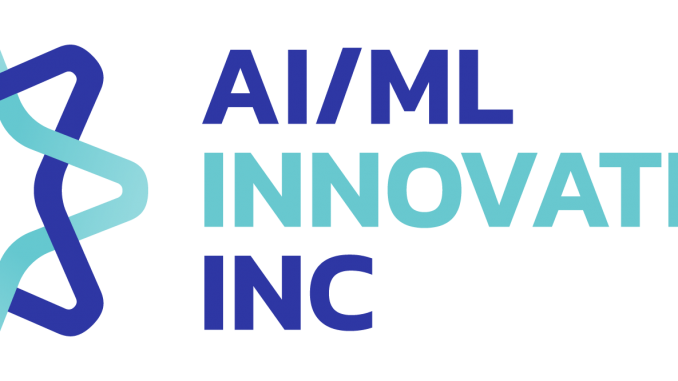 Highlights:
AI/ML's subsidiary, Tech2heal, expands its global footprint with second clinical trial contract – conducted jointly by French and Italian University Hospitals.
The clinical trial is funded by a European Commission fund.
The study includes a cohort of 1500 volunteer patients in remote areas with limited access to health care.
The trial is focused on general preventative care of chronic diseases, and a specific rare neurodegenerative disorder.
TORONTO, ON / October 18, 2023 / AI/ML Innovations Inc. (the "Company") (CSE:AIML)(OTCQB:AIMLF)(FWB:42FB), a company committed to acquiring and advancing Artificial Intelligence/Machine Learning technologies that address urgent societal needs, is pleased to report that its minority-owned subsidiary, Tech2Heal SAS from Paris, France, has announced the following:
Tech2heal, a leading innovator of digital healthcare solutions, is thrilled to announce its latest milestone – securing its second clinical trial contract. This time for a groundbreaking clinical trial project named "My Health Friend", a symbol of cross-border cooperation between France and Italy in the realm of preventative health care. Tech2Heal's proprietary Alakin Platform, a highly adaptable care pathway builder, has been chosen as the digital backbone for this pioneering trial that is set to commence in May of 2024. At the heart of the trial is the innovative, multi-language My Health Friend mobile health application, designed to enhance the well-being of a targeted cross-border population through personalized digital rehabilitation – ultimately striving to mitigate the socio-health and economic impact of chronic diseases within geographical regions that have limited access to in-person health care.
Key Highlights of the Clinical Trial:
1. Multi-Language Health Mobile Application: "My Health Friend" brings healthcare solutions closer to the people it serves, offering a seamless experience in English, French and Italian, thereby breaking down linguistic barriers.
2. Personalized Digital Rehabilitation: This application puts the power of personalized rehabilitation in the hands of users, providing tailored programs to address individual needs, effectively.
3. Clinical Dashboard for Remote Monitoring: The Alakin clinical dashboard empowers healthcare teams with an efficient tool for remote patient monitoring, ensuring a higher standard of care, even at a distance.
Clinical Trial Primary Objectives:
1. Gauging User Satisfaction and Usage: The first objective is to gather critical data on user satisfaction levels regarding the application and its associated website. In a significant and inclusive move, the trial targets the general population of the transalpine territories of France and Italy. It allows free usage of the application and includes a substantial group of 1000-1500 individuals, spanning an 18-month period, guaranteeing comprehensive and robust results.
2. Assessing Well-being and Quality of Life Impact: The second objective is to assess the impact on well-being and quality of life over a 6-month period. Participants using the application and associated website will provide invaluable insights into how this innovative technology enriches their lives.
####
About Tech2heal https://www.tech2heal.com/
Tech2heal's Alakin Digital Health Platform is at the forefront of transforming healthcare delivery, empowering healthcare professionals, researchers, and institutions with advanced tools and automation. The platform's AI-powered capabilities facilitate a shift towards patient-centered care, improving outcomes and alleviating the global scarcity of healthcare professionals.
About AI/ML Innovations Inc. https://aiml-innovations.com/
AI/ML Innovations Inc. has realigned its business operations to capitalize on the burgeoning fields of artificial intelligence (AI) and machine learning (ML), with an initial investment focus on emerging digital health and wellbeing companies that leverage AI, ML, cloud computing and digital platforms to drive transformative healthcare management solutions and precision support delivery across the health continuum. Through strategic partnerships with Health Gauge (95.2% owned by AIML), Tech2Heal (up to 22% ownership rights, with 12.44% currently owned by AIML), AI Rx Inc. (70% owned by AIML) and other planned accretive investments, the Company continues to capitalize on expanding growth areas, to the benefit of all the Company's stakeholders. AI/ML's shares are traded on the Canadian Securities Exchange under the symbol "AIML", the OTCQB Venture Market under "AIMLF", and the Frankfurt Stock Exchange under "42FB".
On behalf of the Board of Directors