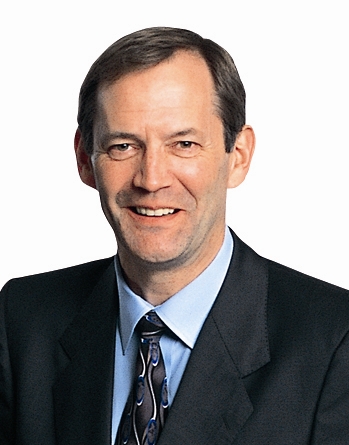 [display_podcast]

Silver Standard Resources, Inc.
NASDAQ: SSRI
TSX: SSO
Interview With:
Robert Quartermain
President & Chief Executive Officer, Director
Dated March 16, 2009

Corporate Info
Silver Standard has the largest published in-ground silver resource of any publicly-traded silver company, with a pipeline of projects in Argentina, Peru, Mexico, Canada, Chile, the United States and Australia. We are making the transition to production with aggressive development on our core properties and the construction of our Pirquitas mine in northern Argentina, where commissioning is scheduled to commence in the fourth quarter of 2008.
Pirquitas will be among the largest open pit primary silver mines in the world, with average annual silver production of 10.9 million ounces, and with significant contributions from tin and zinc.
Other key projects we are advancing include the high-grade, gold-silver San Luis joint venture project in the Ancash Department of Peru, and our Pitarrilla silver project in Durango State, Mexico.
Interview Transcript:

WSR: Bring us up to speed on the Pirquitas project.
Bob Quartermain: Pirquitas has been our main focus over the last year with the construction which is going on in that property. And we are now just completing much of that construction and we will be moving into production on the project in 2009. As a matter of fact by the end of March we expect to start our delivery of the first ore to the mill. And that will start us on producing concentrate the project. So finalizing this transition which we have been making over the last two years from being an exploration company in to being a mining company.
When the project is up and running we will expect to have between 450 and 500 employees full time at the site. We have a few more there currently as we are finishing up our construction aspects of the project. And we are looking at a long mine life there at reserve price which we did last year using $11 silver price. We were looking at about 14 year mine life so this is going to be sizable silver project, this year we are expecting to produce a little over 6 million ounces of silver. And then next year a full production will be up to about 10 million ounces that will be the average amount of production during the 14 year mine life.
So we are very excited about this transition that we are finally making out of Pirquitas project.
WSR: Tells us a bit also about the San Luis joint venture project located in Peru.
Bob Quartermain: Yes, the San Luis joint venture project is one, which we have with Esperanza Silver. It's located in Central Peru and it's a high-grade gold, silver project that we discovered as a joint venture few years ago.
We are just completing a feasibility study on that project and we expect to have that delivered to us in the second quarter of 2009. Once that feasibility study has been completed Silver Standard will have increased its interest to 70% of the project. And then after that we will review the results of the feasibility study and Silver Standard has the opportunity to increase its further interest to 80% of the project, by placing in production.
So this year will also be important for the San Luis project as we continue to move along that at the joint venture. And in the other project which we have also been spending quite a bit of energies on both our corporate engineering energy as well as financial energy has been our Pitarrilla project in Mexico this is a world class silver deposit it has a very large silver resource on it.
The silver resources occur in four to five different areas of the project both at surface and underground. And over the last year we have been focused on looking at the option of developing a portion of the project, which should be the underground mineralization. And we also expect in the second quarter to complete a pre-feasibility study on that aspect of the underground mineralization. And then of course we will continue our work focusing on a wide number of the surface [ph] areas, which would complement the underground development in that project going forward.
WSR: What are some of the trends that you are seeing right now in the market and how well positioned is Silver Standard capitalized?
Bob Quartermain: Silver Standard is I'd say well positioned in the market currently. We did a financing few weeks ago that raised just around $88 million and added to our balance sheets. So we certainly have all the capital that we need with respect to completion of the Pirquitas project. But more importantly the funds will go towards developing of our many other exploration projects and also looking at other opportunities which are in the silver space.
Certainly of late we have seen some consolidation going on in some of the precious metal companies that has not moved into the silver space yet. But I suspect perhaps over time it will. One thing about being in silver rate is its certainly getting renewed interest from investors as well as portfolio managers with the unrest certainly that's going on in the general markets. And volatility that many people are looking back at the safe haven of gold and also silver as a place to be putting at least some of their portfolio investments at these times. And as a consequence we continue to see good demand for physical silver for its potential investor interest.
And then also that of course is being reflected in the silver price and certainly reflected back into silver equity share prices.
WSR: What differentiates the company from the other players in the sector?
Bob Quartermain: I think one of the key things that differentiate Silver Standard from other players in the sector is the large portfolio of in-ground resources that you talked about when we started the interview. Silver Standard has a large resource reserve we have around 195 million ounces of reserves on our projects mainly the Pirquitas project. We have another almost 1 billion ounces of measured indicated resources on 16 projects around the world. And then we have another 600 to 700 million ounces of inferred resources.
So we have a very large resource space in addition to that we have a sizable exposure to gold. We have been drilling out for Snowfield project which is located in Northern British Columbia. And we had five fold increase in our gold resources on that this year.
So in addition to our large silver resource we have this large gold resources well I should make a comment our inferred resources around 400 million ounces of silver. But all in all very good exposure both to gold and silver and this provides an excellent platform for growth going forward for the company. And we think that's one of the unique features for Silver Standard.
WSR: Can you can walk us through a little bit about some of the experiences & backgrounds  of your management team?
Bob Quartermain: Yes. I have now been in the mineral industry for little over 30 years. I started back in 1976 and it's a resource industry that I continued to participate in and enjoy we have been able to grow Silver Standard of course over the last number of years and increase our staff here George Paspalas is our Senior Vice President of Operations. He comes from over 20 year career at Placer Dome where he has developed mines and has operated mines. So he certainly has the platform and wants to be successful with our Pirquitas project.
Joe Ovsenek is our Senior Vice President Corporate, an engineer as well as a lawyer and helps provide the foundation here at the company. As we continue to Tom Yip as our Vice President of Finance and comes from a few other mining companies where he has got good industry experience.
Kenneth McNaughton is our Vice President of Exploration. And he has been with the company now going on almost 18 years and has certainly championed much of the success that we have had in the company from an exploration point of view.
And Tony Horton, is in charge of our safety again comes from a long career at Placer Dome. And, one of the key things for us as a mining company now is to ensure the safety of all of our people. And so Tony has been championing that on both our mine projects as well as our explorations projects.
So we have certainly been able to expand our staff and we are going to continue to do that over the next year. So as we grow and have completed this transition into being a mining company from an exploration company we have been for so many years.
WSR: And although has the management set for Silver Standard over the next 12 to 24 months?
Bob Quartermain: Sure over the next year going forward of course our key objective is to get Pirquitas into production and see it achieve 6 million ounces of silver production this year and then next year what see is more of the average production which will be the closer to 10 million ounces. We want to complete the feasibility study and San Luis and make a determination how we want to continue to advance that project going forward.
We want to continue to keep the engineering work going on the Pitarrilla project both with the underground work as well as looking at the surface opportunities which we have there. And our plans are to go up to our Snowfields project and do substantial more drilling on it to improve on the quality of the gold resources which are on that project and of course we have another 12 projects in addition to that are also predominant. That we want to continue to move along the development pipeline so that they can continue to provide a good platform for our ground organic growth for plants going forward.
WSR: What are some of the key reasons that are best we should consider Silver Standard as a good investment opportunity?
Bob Quartermain: I would think one there are four key reasons. One is we have this large in-ground resource of silver and we are now transitioning into being a mining company. The second is that with this renewed interest in gold we have a very large gold resource in the company as well. The third item I am going to say is that over the next few weeks with the delivery of ore to the mill at Pirquitas. We will make that transition into being a mining company and now have an excellent project that will provide that foundation for that going forward.
And then the fourth is that we have this excellent portfolio of wholly owned projects. That will provide the organic growth that we need in that company as we look to become one of the worlds' premiere primary silver mining companies.