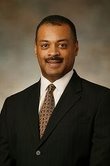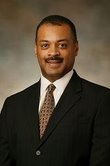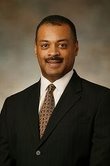 New Generation Biofuels Holdings
(NASDAQ: NGBF)
Cary Claiborne, CEO & CFO
[display_podcast]


New Generation Biofuels is a development-stage renewable fuels provider. New Generation Biofuels holds an exclusive license for North America, Central America and the Caribbean to commercialize proprietary technology to manufacture alternative biofuels from vegetable oils and animal fats that it markets as a new class of "second generation" biofuel for power generation, commercial and industrial heating and marine use. The Company believes that its proprietary biofuel can provide a lower cost, renewable alternative energy source with significantly lower emissions than traditional fuels. New Generation Biofuels' business model calls for establishing direct sales from manufacturing plants that it may purchase or build and sublicensing its technology to qualified licensees.
TRANSCRIPT:
WSR: Good day from Wall Street. This is Juan Costello, Senior Analyst with the Wall Street Reporter. Joining me today is Cary Claiborne, CEO of New Generation Biofuels. New Generation Biofuels Holdings is a development stage renewable fuels provider. Thanks for joining me today.
Cary Claiborne: Thanks a lot, thanks for having me.
WSR: Start off by talking to us about the closing of your second round of private placement?
Cary Claiborne: I'm very happy and pleased to announce that we did close a total of $3.2 million in the month of March under private placement of our common stock. We did that in really two tranches, about 1.5 million at the beginning of the month and then just last week — actually earlier this week, on Monday, we announced that we closed the rest of it for a total of $3.2 million at a price of $0.80 a share, which was slightly above where our stock closed the day before. So, it gives us a good amount of working capital to continue to expand the business and execute operations of some of the recent contracts that we've won.
WSR: Talk a little bit also — the company completed its first truckload delivery to a facility in Baltimore to Delta Chemical?
Cary Claiborne: Yes. We signed Delta Chemical to a contract a few weeks ago, actually about a week ago, and quickly turned startup production in our Baltimore facility and produced the first shipload by placing the order right away, almost a day after they signed the contract. And we produced that truckload and shipped it up to them and they received the fuel and will start burning it immediately. So, we're pretty happy with the level of production and our operations capabilities in being able to turn that order around so quickly.
WSR: Also, talk about the sales contract with Catoctin Mountain Growers?
Cary Claiborne: Catoctin Mountain Growers was our second contract that we signed in March. They are a greenhouse grower in Maryland, and we signed a contract with them to provide about 370,000 gallons a year of renewable fuel. They are very interested in having a clean renewable fuel product to use instead of petroleum diesel. We did an initial test with them. And in a matter of weeks, they were interested enough and liked the product enough to go into a full-scale commercial contract. So, we will be actually starting to produce and will be planning on shipping to them sometime this month as well.
WSR: Talk to us a little bit about some of the trends right now in the market and how well positioned the company is to keep capitalizing on these trends?
Cary Claiborne: I think we are very well positioned. One, we recently announced that we did finish building out our production plant in Baltimore that has a capacity of 5 million gallons a year. We can produce customized products, we can ramp up production very quickly. So, that allows us to meet the customers' turnaround time and that positions us well. What we're seeing from a trend standpoint is that a lot of things you're hearing in the Obama administration about the need for renewable energy, about potential renewable portfolio standards across the nation, are driving increased interest in our technology and in our products. Even in this low oil price environment, we are still seeing a lot of demand from customers. So, I think all the trends are moving in the right direction and we are well positioned to take advantage of that.
WSR: What differentiates New Generation Biofuels from other players in your sector?
Cary Claiborne: We believe that we are the low-cost provider from a renewable biofuel standpoint. One of the big advantages is that our production process is a very simple blending process with precision in terms of the quantities of additives and how we put those additives together into our product. But, what gives us a big cost advantage is we don't have any waste or byproducts that come out of our production product. So, essentially every Btu of energy that we put into our production comes out as a finished product that we can sell versus a typical bio-diesel process yielding waste or things like glycerin and other byproducts that they have to either dispose off or they can try to sell in the market, but not really capture a lot of value. That's one of our big advantages.
Our other advantages are our plants have a very small footprint, but that allows us to, for instance, our 5 million gallon facility could really fit on the back of two flatbed trucks if we need it to. So, we have a modular design where we can quickly expand it, we can also collocate with our customer to have enough — already has infrastructure in place we can drop our technology and sort in a plug and play technology, and be able to leverage existing infrastructure. That will allow us to move very quickly and take advantage of opportunities that may come our way.
WSR: Talk a little bit more about the company's growth. Is it primarily organic or do you look for M&A opportunities?
Cary Claiborne: I will always look at opportunities that will allow me to increase shareholder value. Primarily, our growth that we're focused on is organic by going out and displacing any — really anybody that is using petroleum diesel is an opportunity for us from a customer standpoint. We're primarily focused in the power generation and the commercial and industrial markets. But, our fuel can really be used in those areas as well as in marine, off-road vehicles, and construction equipment etcetera. So, we're focused on organic growth, but we will look at strategic opportunities that come our way at the same time.
WSR: Can you walk us through your background, and also the background and experience of your management team?
Cary Claiborne: I was recently made the CEO of the company. I joined in December '07 as the CFO. My career started at General Electric. So, I spent the first 15 years of my career at GE, coming up through the finance organization and eventually running one of the businesses within GE Capital. So, I think that gave me a great sense for controlling costs and growing businesses. I then spent about three years at MCI and also worked for Home Depot. Most recently, before I joined New Generation, I was with a small biotech company, Osiris Therapeutics, that I took public while I was the CFO there. So, that gave me the small company development stage experience that I brought to New Generation. So, I think my background fits well with where the company is and where we want to take the company.
I have a great team, people that work for me. If you look at their backgrounds, they've all had great — you'll see companies like Exxon Mobil, National Grid, Chevron, Dow5, General Motors. These are all people that have had great big company experience with a blend of some entrepreneurial endeavors as well, and they are all here because they believe in the product and they believe in where the company can go. I think with their background, they could be working almost anywhere, but they chose to come here and work for New Generation Biofuels because they believe we do have a great value proposition out there.
WSR: What objectives have you and the rest of the management set for the company over the next say 12 to 24 months?
Cary Claiborne: Really, a focus on two key areas. One, with the recent change, with me becoming the CEO, we've put a greater emphasis on cost control. We've set a goal to reduce the cash burn in the company about 50% from where it was a year ago. We've also focused on total sales efforts in terms of growing our customer base. So, what that means is rather than just have one person focused on sales, we are using everybody in the company. We're a small company; we have a total of ten employees right now, but we are using them all when it comes to solving customers' problems because we're not just selling a commodity product, we are selling a solution. So, that may mean different things to different customers. That may mean selling — bringing a technical person to solve a particular technical issue that a customer may have in one area and another area may be a regulatory impact where customers paying penalties or if faced with emission issues and they need a solution for that, there may be a different person on the team going in to help that customer. Our main objective is to control our costs and continue to add contracts to fill out the capacity in our Baltimore facility.
WSR: Joining us today is Cary Claiborne, CEO and CFO of New Generation Biofuels, trading on the NASDAQ under the ticker symbol NGBF. New Generation Biofuel Holdings, formerly H2Diesel Holdings, is currently trading at $0.92 per share. Before we conclude, what are some of the key reasons why investors should look to NGBF as a good long-term investment opportunity?
Cary Claiborne: First of all, I believe we are undervalued where we are trading right now. So, I believe there is a lot of value that has not been recognized by the market and it's our job as a company to continue to demonstrate that there is more value here. We believe that we are on an upward trend if you look back over the last, even in March where we've completed the production in our Baltimore facility. We are shipping product out of that facility that we are actually selling to customers. We've signed two key contracts with Delta Chemical and with Catoctin Mountain Growers. So, we are really in business now. We still are called a development stage company, and we will always focus on developing and improving our technology, but we are a commercial enterprise now. I think it's an excellent time to consider investing in us given where we are.
WSR: We certainly do look forward to continuing to track your company's growth and progress. Thanks for the update today, Cary.
Cary Claiborne: All right. Thank you.