This interview has expired.
Click here to find stocks, with exciting stories, and management committed to maximizing shareholder value.
Special deals for our readers
Are you qualified for the Visa Black Card?
The World's Most Prestigious and Versatile Credit Card. Apply Now!

Be a more profitable investor:
What's Jim Cramer trading in his personal portfolio? Click here

Get an Equifax 3-in-1 Credit Report Now!

Why are you still paying too much with Schwab, and and E-trade?? Step up to the #1 discount broker: TradeKing.
Find out why TradeKing.com was ranked #1 Discount Broker by SmartMoney Magazine two years running! (August 2006 & 2007).
Invest Smarter! Get 4 Bonus Weeks of Investor's Business Daily Digital Edition!

LifeLock is the only Identity Theft Prevention Solution backed by a one-million dollar guarantee!Click here to get a 10% discount.

Get FICO Score Watch Now!


Free Quicken Online automatically categorizes your expenses.

Click here to get access to powerful investing tools only available at Investor's Business Daily.

Get a free look at Jim Cramer's Action Alerts PLUS portfolio. Click here

New Generation BioFuels Holdings (NASDAQ: NGBF)


Interview with Cary Claiborne, President and CEO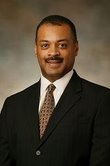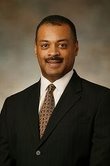 [display_podcast]
Corporate Profile:
New Generation Biofuels (Nasdaq: NGBF) is a publicly traded US-based technology company focused on providing biofuel solutions for your energy needs. We solve energy, economic, and environmental challenges that businesses and industries are facing through our proprietary biofuel technology.
Our fuel is a precision blended product made from new or recycled plant oil or animal fat feedstocks without using a complicated chemical reaction producing by-products. Our biofuels provide superior environmental and technical performance at a lower cost than traditional first generation biofuels.
Our technology is based on creating emulsions that can be used as a replacement for or blended up to 30% with distillate fuel, or heavy fuel oil. Co-firing with coal is also possible. An emulsion is a combination of liquids that naturally do not want to combine with one another. There are many examples of emulsions in the foods we eat (salad dressings, mayonnaise) and in the pharmaceutical industry. Our technology allows us to combine plant and/or animal oils, water, and proprietary additive packages to form fuels that can provide uniquely desired characteristics and solutions for the environmental, economic, and energy challenges we face in the world today.

TRANSCRIPT:
WSR: This is Juan Costello, Senior Analyst with The Wall Street Reporter and joining us is Cary Claiborne, CEO and President of New Generation Biofuels Holdings. The company trades on Nasdaq and their ticker symbol is NGBF, and New Generation Biofuels is a renewable fuels provider. Thanks for joining us today again, Cary.
Cary Claiborne: Thanks, Juan. Thanks for having me. I love talking about the company and look forward to our discussion today.
WSR: Well, great. It'll be good to get an update from our interview from last year. So, start up by talking to some of our investors that are new to the company and explain to us some of the benefits of your simple blending process and your technology.
Cary Claiborne: Great. As Juan mentioned, New Generation Biofuels is a renewable biofuels provider, thus producing and marketing a new class of second-generation biofuels. One thing I always want to make clear when we talk about our company right away is that we are not biodiesel. I believe that we have a product that's far superior to biodiesel and I'll get it into why that is in a few minutes. Our fuel has several competitive strengths, including unique product, feedstock neutrality, low-facility costs with a small physical plant footprint, a simple production process and a highly differentiated growth strategy. Our biofuel can be used anywhere petroleum diesel is used, and what's unique about our biofuel is that it can be used as a 100% replacement to diesel fuel at a price that is competitive to what the customers currently paying; so, a simple switch to our fuel, and this is really key with little-to-no capital investment by the customer gives them a renewable energy solution. A reason the customers want to buy our biofuel is because of the emissions benefit they get by using our fuel. As you mentioned, that comes through our proprietary emulsion process. By using our fuel, they've seen significant reductions in sulfur dioxide and nitrogen oxide, the two most highly regulated pollutants in the US. Our biofuel produces virtually zero sulfur as it's been shown to reduce NOx by 40% to 74% as compared to petroleum diesel. Our biofuel is also non-toxic, biodegradable, and has no odor. We really think things like the biodegradable element is very important and especially relevant today in what's going on in the Gulf, whereas if it was our fuel that was spilled, you would not have some of the same toxic issues that you have when you have a spill of oil. We're also very feedstock flexible in terms of making our fuel. We have the flexibility and the capability to produce our biofuels from multiple feedstocks, including palm oil, soybean oil, corn oil, yellow grease, recycled vegetable oil, off-spec non-food grade oils, animal fats as well as the feedstocks of the future like algae oil and Jatropha, feedstocks that don't really take out of the fuel supply. Now, this flexibility gives us the competitive advantage of being able to opportunistically source different feedstocks based on fluctuating commodity markets and take advantage of the lowest cost source at any given time. As you mentioned, our biofuel is produced using our proprietary patent-pending blending technology and this makes it simpler, cleaner, less expensive and less energy intensive than traditional biodiesel. The cost to build one of our plants is a fraction of traditional biodiesel plant cost, at roughly one-fifth to one-tenth the cost for an equivalent capacity. That's a quick overview of the products and the technology.
WSR: Great, yes, I was just going to add, it has a very small footprint and I think I read from our last interview there, something about you could fold it up and put it on two flatbed trucks.
Cary Claiborne: Right, that's definitely one of the advantages. For instance, our plant in Baltimore, which we opened just about a year ago when you and I talked sits on less than 4,000 square feet and that's worth the capacity of five million gallons a year. But even if we increased the capacity to 25 million gallons per year, we'd only use about 15,000 square feet or less than half an acre. That's a key advantage for us because it lets large volume customers have the ability of putting one of these plants right on their site using the technology and the infrastructure they already have in place. So it's the reason we call ourselves the fastest and the cheapest way for a company to become renewable.
WSR: Right, and so any updates on the Baltimore plant since the last time when you said you were just getting into production.
Cary Claiborne: No, other than we are continuing to improve our production efficiencies by looking at ways to get more capacity out of the same physical assets. So, we made some great progress there. We're continuing to expand the types of feedstocks that we can use to make our fuels. So we are spending a quite bit of time on the R&D side because we really do view ourselves as a technology company much more than a commodity solution for customers.
WSR: Earlier in the year, you expanded your licensing agreement to capture share of global biofuel opportunities.
Cary Claiborne: That's right. That allows us to license the technology and again the small footprint and the low capital cost to put up one of our facilities is an ideal solution for other countries that have many of the same needs or in a lot of cases, stronger needs, to be renewable. This expansion of the agreement basically allows us to earn up to 10% as a royalty and fee on volume outside the rest of the world other than the US and the Caribbean and Central America, which are our core markets. The rest of the world is, from a volume standpoint, much larger, gives us the ability to do that as well.
WSR: Can you talk to us about some of the market trends in the sector, Cary, and how well positioned the company is right now to capitalize on some of them?
Cary Claiborne: Sure. I think that is one of the major differences from when we spoke a year ago. But what we're seeing in the market is a lot of companies, especially in the power generation or utility space, are more and more concerned about the regulatory environment with the EPA may due to their plants that are burning coal and other greenhouse gas emissions and because of our ability to now blend our fuel with some of the dirtier diesel applications out there like Number 6 oil and because we've shown that we have the ability to co-fire our fuel in a coal plant has opened up a lot more doors for us. We also market ourselves as a liquid biomass alternative to solid biomass where there people are burning trash or wood chips or things like that, they can also use our fuel as a liquid solution in that area. So, it's opened up a lot more markets for us, we believe, and increased within the utility space the amount of fuel that they can use as a renewable solution through our technology.
WSR: So what specifically, I know we were talking about some of your technology and your process, what else makes NGBF unique from some of other players in your sector?
Cary Claiborne: Well, I think one big advantage is that our customer can use our fuel as a 100% replacement. So, they can simply drain down their diesel fuel tank, empty it, and put our fuel in it, make some adjustments, minor modifications, in most cases, and start burning our fuel as a 100% replacement. Therefore, they are getting all the bank for their buck they can get from a greenhouse gas reduction standpoint. Really most of the other alternatives out there like biodiesel have to still be blended and typically that's at a 10% or 20% blend, so the customer still has to really be dependent on diesel fuel. The other reason why a lot of the foreign countries in the Caribbean are very interested in the technology, because most of them want to reduce their dependence on foreign oil and be able to use local crops and local feedstocks and make the fuel right in their own country and use it for their own benefit and at the same time, possibly gain carbon credits where they can monetize those credits in those markets. So, that's a big advantage for us and we don't see a lot of other companies being able to compete with us on that scale.
WSR: I know you started over at General Electric. Perhaps you could walk us through your background and experience as well as that of the key management team for our listeners here that are new to the story.
Cary Claiborne: I did start at GE, I spent first 15 years of my career there, came up through the finance organization. My last job at GE was in GE Capital, running one of the business units. I then spent about three years at MCI, left there as a result of their merger with WorldCom. Did a stint at Home Depot and Constellation Energy and right before I came to New Generation, I went to a small biotech company, Osiris Therapeutics that was commercializing stem cell drugs and took them public in 2006, and then came to New Generation as a result as the CFO and took over as CEO about a little over a year ago. So, I had the good foundation that I got in GE, strong management skills that they are known for developing, and lots of big company experience which blended with the small company start-up development company at Osiris, I think positioned me well for New Generation. If you look at the rest of our management team, my Chief Operating Officer is a 25 plus year veteran of Exxon Mobil. Our VP of Engineering and Production is from Exxon Mobil and Verizon. My Chief Technology Officer is a PhD in chemical engineering. Our new CFO was CFO of EntreMed, a biotech company in the Maryland area. So we've got a great team. You will see lots of Fortune 500 experience that came to New Generation because they all saw the opportunity of turning a small idea into a commercial company with a lot of potential. Same goes for our Board. If you look at our Board of Directors, you will see again great big company experience, companies like Bank of America and Constellation Energy; great finance and banking and energy experience on our Board as well.
WSR: I asked you this last year, and so I'll ask you again this year — what are some of the milestones that the company hopes to accomplish over the course of the upcoming 12 months?
Cary Claiborne: I'll tell you, probably the biggest thing we're working on right now is we announced back in March that we have signed a memo of understanding with a Chinese investment group and that will be — if it closes, we're in the due diligence phase right now, but we're optimistic about working to make that happen — that will be a transformational deal for the company. As sketched out and proposed, they will put a $20 million investment directly into New Generation and then we will form a joint venture with them to build plants in the US with capacity of 250 million gallons per year and then sell the fuel in the US. And they would also be very interested in doing the same thing in China, which is our huge market and a huge opportunity for them to sell biofuel in China to grow the crops right in China, which creates farming jobs and it's a huge market in China has their own reasons for wanting to reduce greenhouse gases as I'm sure anyone that follows the news know. So that's — one of our key initiatives is to continue down the path of that due diligence and do our best to get that deal closed. At the same time, we're continuing to build our pipeline for organic growth through continuing to talk to the utilities and the large C&I commercial and industrial companies that have a need to reduce their emissions as well and continue, on the R&D side, to expand our technology, expand the applications our fuel can be used in, and expand the number of low-cost feedstocks that we can use to make our fuel.
WSR: You presented last month at the International Biomass Conference. What were some of the highlights of what you shared with investors there and do you believe that right now investors understand the company's — your message and your growth potential?
Cary Claiborne: I think we are getting it out there. We'd love to be able to do more of those kind of conferences, but when you're a relatively small company and you've got a lot on your plate, you can only do so many of those. We didn't actually have a presentation at the conference last week, though we did have a booth in the exhibit hall, and we had lots of visitors come through and we are rather unique because we — this was a biomass conference and most of their offerings were the traditional solid biomass opportunities where we were, again, marketing ourselves as liquid biomass and a lot of people who came through hadn't even thought about that as an option. So we got a lot of interest there. We've got quite a few referrals and leads from people that came buy that are interested in anything from buying the fuel to partnering with us to wanting to distribute the fuel for us to building their own plants and licensing the technology and we're open to all those kind of discussions with potentially interested parties.
WSR: So, what would some of those synergies be as far as any companies that you'd look for potential partnership or even M&A?
Cary Claiborne: Ideally, it would be someone that could bring — there could be a feedstock producer, someone that already has feedstock and is looking for a long-term agreement to supply the feedstock to us. It could be a large customer that wants to be first to market in their sector with this kind of product and sometimes are interested in also becoming a seller of the product to the auto players in the industry where we bring really the technology and they bring the infrastructure and marketing capability, those are ideal partners also. On the technology side, the GEs of the world may have interest in our fuel being the renewable fuel that can be used in their different technology like their gas turbines for their power plants or longer-term things like their locomotive cell.
WSR: You have some connections there, right?
Cary Claiborne: It's big company and we're knocking on those doors though, but any of those are ideal partnerships for us to get into discussions with people, Juan.
WSR: Is there anything that you believe, Cary, that investors are missing from the New Generation Biofuels story which if they better understood whether it be about the company or the sector or your niche in the sector which would result in a higher valuation?
Cary Claiborne: Yes, I think what they may miss is that, one of the reasons we — I strongly feel has slowed our growth down is just the lack of having solid financing behind the company. A lot of times you're constrained by how much cash you have on your balance sheet and that's limited our growth and I think if investors really looked at the markets we were going after, the potential customers that are there, and the licensing, ability to really make a pretty nice annuity of residual income stream off of people just licensing our technology, I think there is a lot of upside potential in the company and I'm not sure that message has come across all that well.
WSR: You certainly did a part in helping investors understand a little bit more and — so once again, joining us today is Cary Claiborne, CEO and President of New Generation Biofuels Holdings, which trades on Nasdaq, ticker symbol is NGBF and is currently trading at $0.69 a share with a market cap of $23.94 million. So, before we conclude, Cary, why should investors consider NGBF today?
Cary Claiborne: I think, as I mentioned, I think that we're at an inflection point in the company where some opportunities in front of us that we're working on to be game-changers for the company should they go through and I think it's a good time to take another look at the company or take a first look at the company for those that aren't aware of it.
WSR: We certainly do look forward to continue to track the company's growth and continue to reporting on your upcoming progress. I'd like to thank you for taking the time to join us today, Cary, and to update our investors. It's always good to have you on.
Cary Claiborne: Juan, I appreciate it and always look forward to discussing the company with you or anyone else interested in learning more.
WSR: Thank you.
Cary Claiborne: Thank you.