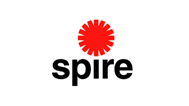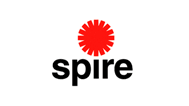 Spire Corp.
(NASDAQ: SPIR)
Roger Little, CEO & Chairman
[display_podcast]

Spire Corporation (Spire) develops, manufactures, and markets solutions for the solar industry, including individual pieces of manufacturing equipment and full turnkey lines for cell and module production and testing. The Company has equipment deployed in approximately 50 countries. In addition to its cell and module manufacturing solutions, its Spire Semiconductor subsidiary provides semiconductor foundry services and is developing triple-junction gallium arsenide (GaAs) concentrator solar cells. Spire also operates a small business line associated with advanced biomedical applications. The Company operates in four segments: solar equipment, biomedical, optoelectronics and corporate. Spire markets engineered products and services in three principal business areas: capital equipment for the photovoltaic (PV) solar industry, biomedical and optoelectronics.
TRASNCRIPT:
WSR: Good day from Wall Street. This is Juan Costello, Senior Analyst with the Wall Street Reporter. Joining us today is Roger Little, CEO, President and Chair of Spire Corporation, which trades on NASDAQ, ticker symbol is SPIR. The company is a global solar company, which provides production lines and capital equipment to manufacture PV modules and cells worldwide. Thanks for joining us today, Roger.
Roger Little: You are welcome.
WSR: Start off by telling us about the company and some of the details of opening the ATC center.
Roger Little: The company leads in selling, providing turnkey factories to manufacture photovoltaic modules. So, photovoltaics is the conversion of sunlight to electricity. So, we put in place factories for our customers that make the panels or the modules that do that. We are all over the world; we are in more than 50 countries. We have more than 150 customers and we have been doing this for 25 years or so.
Now, with the growth of solar worldwide, we've expanded our activities. And one of the things we've done and we've just announced is that we've expanded upon a support laboratory, an Advanced Technology laboratory that we have here, to provide customers the services that they need in order to evaluate their photovoltaic modules as well as to develop new materials and technology. So, we work with large manufacturers of — people that make silicon and people that make plastics and encapsulants and so forth. We work with them to help them determine the characteristics of their materials that flow into photovoltaic modules and help them to steer their own internal research. So, that's what we announced, the expansion of that laboratory to support them.
WSR: How does this expansion take advantage of the government stimulus plan?
Roger Little: It doesn't take advantage of the government stimulus plan. However, it is aimed at providing a stronger base of services and customer interactions, which can then be used to take advantage of the government stimulus plan. The government stimulus plan is quite exciting. It is just about ready to result in an acceleration of the use of solar in the United States. Analysis that we've looked at shows that with the government's help and the state initiatives that are going into place, and things such as renewable portfolio standards that utilities have to implement, that the United States market will be the fastest growing in the world. It is projected to grow to a level in 2012, which equals today's world market when we talk in terms of watts. So, that's a 5 gigawatt market in the year 2012. Since the stimulus money is aimed at creating jobs in America in order to serve the American market, manufacturing will have to go into place to hit that 5 gigawatt number. Right now, we've determined that there's about a 3 gigawatt shortfall. So, it's a tremendous amount of new manufacturing capacity that has to go into place to satisfy the US market. That's how we are positioning ourselves for. We've positioned ourselves by advancing our equipment, but also putting into place this Advanced Technology Center or laboratory for our customers.
WSR: Continue talking about some of the market trends and how well positioned the company is to capitalize on them?
Roger Little: Over the years, the markets have grown in photovoltaic solar. Over the past ten years, they compounded at greater than 25% per year. Over the past five years, they've been closer to 40% per year. So, it is the fastest growing industry in the world to my knowledge, the solar industry. However, all that growth has been international. 80% of our revenues in the year 2008 were internationally driven. So, Germany has taken a leadership role, Japan has taken a leadership role, China has moved into manufacturing in a big way. So, the United States has lagged the rest of the world. And what's going on now with the incentives being put into place and the help of the stimulus bill, is the United States will now be the fastest growing market in the world starting very shortly when the money breaks lose in the fall.
WSR The company recently celebrated 25 years of being listed on NASDAQ. Just talk a little bit about that before we move on.
Roger Little: The company has been in business quite a long time, and we've been in business since 1969. We began in business with space solar cells, things that power satellites, and then moved into terrestrial or earth-based solar technology in the late '70s. In the early '80s, solar was projected to be a fast growing industry and at that point in time, I think it was 19 — let's say 25 years, in 1983, we went public on NASDAQ. Shortly thereafter, of course — that was driven in part by the oil embargo in that period of time that we had. But shortly thereafter, the market and interest in solar energy waned, but we diversified, we built other businesses using solar technology. We built a biomedical device business, we built a semiconductor business, and continued to pursue the solar business.
Along the way, all those years, we've hung pretty tough with solar as well as growing these other businesses. It hasn't been easy and we are proud of the fact we continue to be listed on NASDAQ and we continue to fulfill all the requirements of SEC reporting and Sarbanes-Oxley and everything else today. So, it does show that we are tough guys and we can get it done.
WSR: What differentiates Spire from other companies in your sector?
Roger Little: We do have competition. We have competition from German companies and Japanese companies that manufacture the equipment, that's what we do. We manufacture the equipment that is used to produce the modules. We are however, the only company that integrates our own equipment into a production line consisting of five, six, up to 15 different machines and we sell the turnkey production line.
So, we differentiate ourselves by being the turnkey factory people, and the factories employ the equipments that we manufacture here in the United States, here in Massachusetts. So, that's what distinguishes ourselves. So, we provide the turnkey factory with training and material supplies and engineering designs and everything it takes for a customer to go into business. Our motto is we put you in business, we keep you in business. We can expand the factory later on; we can backward integrate you into material supplies that feed your module factory. So, that gives us a unique position in the world.
WSR: Talk a little about the company and your subsidiary Spire Semiconductor and being over the 18-month program by NREL.
Roger Little: We were ordered a contract to develop a very advanced solar cell and it just testifies to the depth of our technology here. Spire Semiconductor actually provides the technology that we use in some of our manufacturing lines. This award is to produce an advanced cell, which is very efficient, it's called the concentrator cell and it's made out of gallium arsenide. It has what they call multi-junctions and it's 42% efficient, it's the target. I mean 42% of the sunlight striking it is converted to electricity. In a normal module that is produced out of silicon, typically 16% of the sunlight striking it is converted to electricity. With the 42% efficient cell, we have to concentrate the sunlight so we collect it in a big funnel and we funnel it down to a small spot and the spot shines on this cell and produces electricity. So that is the technology, which has promise in the future and now we are prepared to in this case sell the solar cell itself to the people who then integrate it in their collector systems.
WSR: Moving on, talk a little bit about the company's growth. Are you are looking at organic growth moving forward or you consider M&A opportunities?
Roger Little: We are not considering M&A opportunities. We feel we've got all the technology we need; we are in a fast growing market. We are just totally focused on operations and profitability and cash flow. We do not want to extend ourselves by trying to absorb another entity, which the level of compatibility would be questionable I guess I would say. I think we've got all the tools we need to be successful now. So, we are not pursuing any M&A activities.
WSR: Perhaps you could walk us through your background and experience, as well as perhaps some of that of your key management team?
Roger Little: I started the company in 1969. So, I've been here for the duration and I count my life in quarters. We are closing in on my 160th quarter. So, I came out of MIT and I worked in a couple of places for many years and then started Spire. Over the years, we've grown. More recently, we've doubled each of the past two years in size and we continue to grow.
I have a strong management team. I have an excellent Chief Operating Officer, a VP of Solar Technology, we have manufacturing people that have a great deal of experience, we've built a solid marketing and sales team. So, I feel confident that we have all the people and all the knowledge and all the desire to really grab on to this fast growing market, especially here in America.
WSR: What specific objectives have you and the rest of the management team set for Spire over the next 12 months?
Roger Little: Over the next twelve months, we have initiated a program, which we call Come to America. So, in order to fulfill the manufacturing requirements that I've mentioned, there has got to be a lot of expansion of existing manufacturers and there are very few in the United States right now as well as new factories, which are set up by foreign entities, which are currently manufacturing in other countries. So, our goals over the next few months are to begin to bring in and establish and expand manufacturing in the United States. We are totally focused on that. We have goals, which are revenue driven and profitability driven, which will reflect how much — how successful we will be in this arena. There is clearly no lack of market growth opportunity for us. We want to maintain our market share, even grow our market share. Of course, we want to make sure that in the United States and America that Spire, a homegrown company, is the dominant player.
WSR: Do you think that investors understand the general direction that the company is headed in?
Roger Little: I believe that some investors know the general direction. I do not believe many investors appreciate the opportunity. So, if this 3 gigawatts of growth available in manufacturing in a three-year period and the manufacturing capital investment requirements are on the order of $1.50 to $2 per watt, you are really talking about a $5 billion market for capital equipment. So, the market opportunity is huge and I do not think there are many stockholders or people that follow the company that appreciate that right now.
WSR: Why would you say that they don't understand the technical terms or…
Roger Little: No, they don't understand the magnitude of the opportunity. I think people who follow us know what we do and they know that we have leading-edge technology and they know that our brand is second to none in the world. I don't think they know what's going to happen in the United States, what the requirements are going to be for capital investments in the kinds of things that we sell, and that's going to surprise them as time goes on.
WSR: Joining us today is Roger Little, CEO, President and Chair of Spire Corporation, which trades on NASDAQ. The ticker symbol is SPIR. The company is currently trading at $5.60 a share. Before we conclude Roger, what are some of the key reasons why investors should consider Spire as a good long-term investment opportunity?
Roger Little: I think that some of the key reasons are one, we've shown our ability to perform in our longevity. Two is, we've done well in an international arena and now the market is coming into our backyard. I would say other reasons are we have the right products, the right people, the timing is right. I think there is no question that the opportunity has never been greater.
WSR: We certainly do look forward to continuing to track the company's growth. Thanks for taking the time to update us today, Roger.
Roger Little: You are welcome.