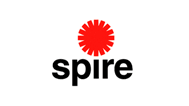 Spire Opens New Advanced Technology Center
BEDFORD, Mass – Spire Corporation (NASDAQ: SPIR), a global solar company providing turnkey solar factories and capital equipment to manufacture photovoltaic (PV) modules worldwide, today announced it has upgraded and expanded its Advanced Technology Center (ATC) located at Spire's headquarters in Bedford, Massachusetts.
The ATC consists of a state-of-the-art PV module production line for product development and PV material evaluations, including solar cells. This center consists of Spire's most advanced module manufacturing equipment for customer evaluation and training. Spire's long-pulse solar simulator, cell string assembler, cell tester and lamination equipment are all available.
In addition, the ATC is staffed to provide expert technical and engineering support for the assembly of customer modules. Modules made for Spire's turnkey production line customers can be used for early certification to accelerate their entry into the market. The ATC laboratory is able to produce modules that qualify for United States (U.S.) and international standards such as UL 1703 and IEC 61215.
Roger G. Little, Chairman and CEO, said, "Our investment in the ATC has been made to support Spire's 'Come to America' program. This program is designed to bring international module manufacturers to the U.S. to take advantage of the Federal Government's Stimulus Bill funding. The bill funding is aimed at putting more solar energy on line and creating millions of new jobs in America. It promises to make the U.S. the fastest growing PV market in the world over the next few years. This facility is an important asset to our bringing new manufacturers on line rapidly."