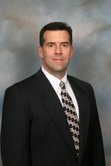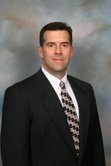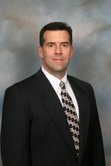 Elecsys Corporation
(NASDAQ: ESYS)
Karl B. Gemperli, CEO & President
[display_podcast]
Elecsys Corporation (NASDAQ: ESYS) provides electronic manufacturing services, custom liquid crystal displays (LCDs), ultra-rugged mobile computing devices, and wireless remote monitoring solutions. DCI, Inc. (DCI) provides electronic design and manufacturing services for original equipment manufacturers (OEMs) in the aerospace, transportation, communications, safety, security and other industrial product markets. Radix Corporation (Radix) designs, develops, and implements ultra rugged handheld computing solutions for tough environments. Network Technologies Group, Inc. (NTG) designs, markets, and provides remote monitoring solutions for the oil and gas pipeline industry, as well as other industries that require remote monitoring.

INTERVIEW TRANSCRIPT
WSR: Why don't we start off with getting an overview of Elecsys's business, and your operating units?
Karl Gemperli: Elecsys Corporation is a publicly traded company that has one operating unit, which is also Elecsys Corporation, and we focus on developing custom engineered technology solutions for critical industries, when high-quality reliability and innovation are essential. The motto – the model we like to use is reliability and performance are vital, and that really has two components. Whether it's the reliability and performance of the equipment you are buying from us, or the reliability and performance of us as a supplier to you. In both senses, we take that very seriously.
We've got a few different sections of the company. We provide services to end customers, but also to original equipment manufacturers. So, we do custom, design electronic solutions and manufacturing solutions for OEMs, which was then labeled with their brand names. We also make specialty liquid crystal displays in our clean room here in Kansas; one of the only three clean room operating in the US. Most of that work is generally done overseas. We also have some particular expertise in wireless digital communication.
Doing customize solutions for OEMs, we help them get their products to market quickly and we help them keep a breadth of technology to keep them from investing in the cutting edge, that's lot more of an efficient economic model to work with the supplier like we are.
WSR: What exactly are the products that you make and where would we find them?
Karl Gemperli: Most of our markets are industrial and commercial type markets that's far from consumers. We are manufacturing cell phones or toys. The largest market segments we are in are industrial control systems, energy infrastructure industries, aerospace, defense, some medical work, safety and security systems, anything where customers are looking for critical electronic component or display system to help make their products functional. We general build subassemblies for folks.
A perfect example is we do a lot of work with companies that do fire detection and suppression systems. Their biggest business is pipes, fire suppression chemicals, tanks, storage, mining and service. For them electronics is not a key component of their business, they outsource that. We do electronic control systems for specialty vehicles, for displays on aircraft, anywhere where the core business of the customer is to focus on what they do best and how they market and sell, and not per se, the electronic design and manufacturing.
WSR: Now, your revenues have just about doubled to around $24 million in the last few years. What's been behind that growth? And can we see similar growth rate going forward?
Karl Gemperli: Behind the growth is really two components. We try to focus ourselves on organic growth by executing our plan and growing the business with new customers and penetrating the customers and markets that we are in. We also always keep an eye open to, what we like to call, an opportunistic acquisition. We really run across either smaller companies with a niche technology or access to a market that we like to be in, so we can do a small acquisition. If you look at it, I would say about half and half of our growth has been from both organic growth and from acquisitions.
Going forward, can we expect the same growth rate going forward? Well, I hope so. With today's economic time, I know, no one wants to go on record making any predictions. We are very cognizant of the economic hardships out there. We have seen slowdown in certain customers of ours. But certain markets, for example energy, has not had much of a slowdown.
We are very, very conscious about going after markets where we see good growth potential. We have done a lot more work in the last two years internationally, and we are concentrating on some developing markets, that is, Africa, Middle East and we are starting to do a little bit of work in Eastern Europe as well.
WSR: So let's get back to your other operating area…
Karl Gemperli: The part I was initially discussing was branded under DCI that was a company that was acquired, which really started the company in 2000. And it focuses on the custom, design, manufacturing for OEMs. We also have some proprietary products that we market under our own brand names. Now, the first of those is the NTG product line.
NTG focuses on wireless monitoring and control of remote assets, primarily monitoring of oil and gas assets, pipeline, storage tanks, bridges, railroad crossings, industrial type things that you want to be able to control from a distance. It gives us cellular and satellite technology where, I mean, essentially an operator or a business can sit at their desktop and over the Internet, take readings from and make changes to assets literally anywhere on the planet. That's NTG's niche. The initial market was oil and gas.
WSR: Okay. And what kind of numbers is that company doing?
Karl Gemperli: It was a startup company in 2004 that Elecsys did some work for, and then we acquired the company, I believe, in May 2004. So basically, it started from zero. And we're doing all, I think, in the last year $3.5, $4 million in revenue and it's been growing at a pretty rapid pace that industry we see as having a lot of growth potential. The entire machine-to-machine automated digital transmission industry, I think there is a lot of growth potential for that. So, we've a quite a lot of hopes on growing that business.
WSR: So, your (NTG) value proposition is greater efficiency, lower cost?
Karl Gemperli: The other thing would be – for example, in oil and gas pipeline, they have requirements where technicians need to drive and do manual tests, and checking on pipelines. There is a problem with the pipeline. If there is no one there to see the problem, then it takes quite a while before someone makes the round again. It also cuts down on labor.
So, if you think about some of these pipelines in the middle of Alaska or out in the middle of New Mexico, where it's actually quite a trip to get there, having 24×7 – our product line is called the WatchdogCP. Having the Watchdog, watching over your assets 24×7 gives you some comfort as well as and help prevent any issues. So in that respective, you need to say it's an environmental type product.
WSR: Okay. So, that's one of your businesses. Let's talk about the other one.
Karl Gemperli: That's one of the businesses. Yes, the other – the one just called Radix Corporation and Radix specializes in making, what we call, ultra-rugged handheld computers. I mean everyone seen it when they return their rental car or the UPS driver drops up a package and he pull that this little computer. So, those are fairly rugged computers. If you drop one of those in the water, they probably wouldn't function.
Radix makes, what you would call, legendary – legendarily tough computer systems. They are used anywhere from the military to tracking assets in Africa, to reading utilities meters and such where – our equipment is literally submersible and works – it functions under water. It meets all military spec requirements. So, our computers are on the very, very rugged end of that product.
So, if you want to think of the mobile computing continuum, you start with the cell phone, we'd all drop our cell phones and seem [ph] the batteries fly out of them up to something that you could go ahead through in the water and through out of an airplane. Ours is on the very top niche of that – our product area. Certainly, they are expensive, but they are extremely rugged.
WSR: All right. And how long has that been part of Elecsys and what kind of numbers is that doing?
Karl Gemperli: The Radix was acquired in September of 2007, and the business had been around – was based in Salt Lake City for quite a while and was owned by three private owners who were looking to get out of the business. And it depends on the size of the contract. I mean, about year ago we started a very large contract with the Transnet, which is a railroad system in southern Africa. We've done our first phase of deployment there and there are multiple phases to go. And we're actually doing a lot of work in the third world, because that's really where those types of devices have the best applications.
WSR: I think also the third world is where really all the growth opportunities are right now.
Karl Gemperli: Exactly. I mean there is a lot of the things we are doing. I mean we've got Radix equipment in Rwanda, in Burundi, in Nigeria. There is a lot of UN development money going into that part of the world, where they are just building infrastructure for the first time, or they are putting in the electrical grid, and they are putting in water systems. So, we're looking a lot of – a lot of the developing areas right now is very, very good from both, an economic standpoint as well as suitability for ours, because it's extremely harsh environment.
WSR: Okay. And what are the numbers there?
Karl Gemperli: It's somewhere in the six million range and growing.
WSR: Okay, so let's get back to Elecsys and MBBS
Karl Gemperli: The last piece of our business is, which we just acquired in June, in fact on June 30 is when we closed on the assets. It's a Swiss company called MBBS and they make RFID tags. An RFID is very, very large industry, primarily occupied by the Wal-Mart's of the world with the $0.01 tag that goes on to a box, so they can control and track inventory.
The tags that MBBS makes are nothing like that. The technology that MBBS developed originally funded by the Swiss government was coming up with an ultra-rugged tag where the RFID signals could actually transmit through metal. So, we've got stainless steel tags, which can be welded to objects, and there is no power source in these, so they last forever. They can be read from the reader and they can be attached to surgical instruments, they can be sterilized, they can go under 2,000 atmospheres of pressures, thousands of feet below the water, and you name it.
It's basically a way of reading and writing data and storing it indelibly on a device, which is generally attached to a valuable asset, but being able to do that in environments that no other RFID tags could withstand. And once again, very niche application of technology.
WSR: Let me understand – this doesn't require any battery? This goes forever, this tag?
Karl Gemperli: Exactly. It's called the passive RFID tag. So, essentially – and it's kind of interesting concept. There is an extremely low energy integrated circuit inside the tag that's also patented by the Swiss company which is now, I guess, it's our intellectual property. But just the radio energies from interrogating the reader will bring enough energy into the tag to power up the chip and allow the chip to perform the few functions whether it's writing more data, reading data, or whatever, and then chip will go back to sleep again. So, you can have a tag attached to something, and you can sit out in the middle of nowhere for forever. And when you go read it with your reader, it will like up and you'll be able to write data to and from it.
WSR: Well, that's very interesting.
Karl Gemperli: It's very unique; it's a very unique application.
WSR: The RFID market is a really fast-growing market right now. What exactly are the applications where your customers are using your particular technology?
Karl Gemperli: The technology has – I'd say the Swiss group that was developing this was a technology company. The technology is now finished and fully developed. Over the last few years, they have deployed systems in various industries, the largest of which is the medical industry. There is an initiative in Europe to track surgical instruments to be able to write to the instrument exactly which operation they were used on, the date they were sterilized etc. etc. So they'll take and write data to these little tags, and the instrument will be used for the operation and it will be washed, scrubbed, put through the sterilizer, and they'll be able to retain the history of that instrument. So that's the largest area, but they also use them for construction equipment, large pieces of assets that sit out in the weather whole day, tagging storage tanks that require inspection, so that maintenance personnel can go read, take readings on the tank and then write results of the pressure readings onto the tag. So when the operator shows up they can read it right off the tags.
WSR: Okay. Now how many of the companies are in this particular space, in this niche that you are in?
Karl Gemperli: Well, It's always hard to define in that, I mean there's hundreds of companies in the RFID space, but I mean the very, very ultra rugged space, there's maybe half a dozen but, really there's no one who has the technology to be able to read and write reliably through metal the way MBBS has, and that's essentially with all of their patents, I think there is about 17 patents. That's the intellectual property that those patents protect.
WSR: So the first niche that you're really exploiting is a way to track medical instruments in hospitals worldwide?
Karl Gemperli: Yeah, that was the – that's the initial niche that MBBS targeted in analyzing their approach, and we believe that that's still a viable niche, so we're going to continue to pursue that. But the other nice thing about Elecsys is being much larger than MBBS was. We can take that technology and we can apply it to the markets that we're already in. We're already in industrial markets, in oil and gas, and military, and markets where an ultra rugged tag would have application. So we think we can get this technology to more markets quicker than MBBS ever could have on their own.
WSR: Now what kind of revenues is that generating?
Karl Gemperli: Oh, MBBS was about half a million Swiss francs a year, which is about $450,000 U.S. So they were literally just kind of in startup mode. So I think it will be several – a year, certainly a year or two because everyone in an application such as these they need to implement pilot programs and do testing. So, we look at this as the investment for a year or two down the road, not necessarily revenue in the next quarter.
WSR: Okay. So what do you see as the potential for that business?
Karl Gemperli: Oh boy, it's hard to say. I mean if we had every hospital in the world instrument, every instrument; boy, it would be mind-boggling. I don't anticipate that happening in the very near-term. So we believe it could be a substantial contributor.
WSR: I guess the obvious question is, what are the synergies and how are you going about integrating them into your company?
Karl Gemperli: What we look for is we look for companies or product lines that fit the technology expertise that we have. We operate all of our businesses around at one facility with the same group of people doing the manufacturing the same types of equipment. Even for example in RFID tags, well we're micro-bonding small antennas to ICs, I mean raw silicon IC. We also do wire bonding, where we'll take microprocessors and bond them, the boards for our aerospace products, using this very, very similar equipment. So we look for technologies that are complementary to the rest of what we do. We wouldn't want to open a dry clean or a restaurant or something we have no expertise in. And we also look for technologies that are in related industries or have application in related industries. So by doing that we can really eliminate duplicate overhead and duplicate administrative costs by folding the technologies into one operating unit.
WSR: Okay. So let's talk about your background and the background of your management team.
Karl Gemperli: Okay. Well, see my background, I have a – I'm an aeronautical engineer, electrical engineer by training. I haven't done a lot of designing lately but I've basically been in operations management and manufacturing management for quite a long time.
We've recruited a group of guys pretty much starting from 2000, people with background and aerospace, electronics manufacturing, sales and marketing, pretty much all high value industrial type folks. Todd Daniels is our CFO. He came to us formally from Deloitte & Touche and then spent time with EPIQ Systems in Kansas City and Honeywell. I had known Todd Daniels from a previous meeting and recruited him to join the team in, I believe around 2003.
Mike Morgan is our Chief Operating Officer. I worked with Mike at Goodrich Aerospace from '87 through '97. I've known him for a long time, in fact when I first came onboard here he was the first executive level hire I made, brought him on the team.
Mike Reed is our Executive VP of Business Development. Mike has a long background in aerospace, worked for King Radio, AlliedSignal, was President of PENTAR Avionics, which was in like electronics, aircraft electronics support company. Having known him as well, and we decided to start expanding our sales and marketing group. I brought Mike onboard.
Mark Anderson came to us from SAIC. He was the Project Manager there, he is now our Vice President of Engineering. So really we brought people from different companies but very similar background. Many of whom I've known in the past, we worked well together and we know each other very well.
WSR: Okay, so it sounds like you have a pretty in-depth team.
Karl Gemperli: Yes, it's a good team and, we all enjoy our jobs too. So coming to work is a lot of fun, and we're actually having a good time working here. Which is important.
WSR: Okay, so speaking of a good time, where do you see – where you see Elecsys going forward? What will the company look like, how do you see it three to five years from now?
Karl Gemperli: Three to five years. Well, if I had to guess, I'd say our core competency of efficiently designing and manufacturing electronics will still be with us, it will be larger. I can see us having added several new technologies and or companies to the group. Once again though I still believe it'll be in the industrial or commercial electronic monitoring control system, custom solutions. I don't see us departing radically from the business we're in. Our strategy is always to grow. It seems whether we're trying to or not, about once a year we do some kind of an acquisition, because we find an opportunity that makes sense to us.
WSR: Okay. So can we – so can an investor extrapolate that there will be a six operating businesses within Elecsys in three years?
Karl Gemperli: An investor is always free to do that, and no guarantees of course in the company. We don't have – we do not have a specific schedule where we're going to go find an acquisition a year regardless, because unless it's a good fit for the company we obviously won't do it. And maybe more than one year, it all depends on the opportunity.
WSR: Now how do you – now – so I'm getting a sense that you're – you're not in a rush to do deals and you're really looking for the right fit, how do you find – what specific characteristics are you looking for in potential acquisitions and how do you go about finding them or how do they find their way to you?
Karl Gemperli: Yeah, how we find them or how they find the way to us? That's always a mystery, but what we're looking for are companies with technologies that complement to ours, generally in growing markets where they have a niche, a very, very defined niche for their technology, and they make their living with top service and support. I mean anyone will tell you we never sell on price. We're not out there to say, "well, this is a commodity and these guys are charging X, we want to charge X minus 5%." We look at it as not – we're never the lowest price, but we maybe the lowest cost, and there is a distinction.
If you combine our service or liability or quality or on-time delivery, it actually lowers operating cost for our customers. So we believe it's worth it for them to pay a premium. Our products tend to lead their markets, our products tend to be more rugged, more durable, and I believe we offer better service. That's kind of the model. So we find a small company that has those attributes, we look on it very favorably. Or we find a product line that could benefit from being managed in such a way, that's also something we can draw our attention.
WSR: So essentially, "Quality Leadership" is sort of your niche?
Karl Gemperli: That's a fair way to put it. Yes, I'd agree with that.
WSR: We'll end by asking, "why should investors consider buying Elecsys today"?
Karl Gemperli: Well, that's always a tough question to answer. But basically we believe we're very soundly managed company. We're aggressive to the point of wanting to grow but not reckless in the form of needing to grow. So we look for opportunities where we can grow the company, and I just see such – such an array of opportunities for the right technology company and the right size. I mean right now we've got a lot of customers coming to us, who may have been working with a very small company, and either due to economic conditions or just the fact that the customer might be growing. They're not so sure about working with the smaller supplier. We do large enough to offer enough services to be real, so we're not like working with a large company that maybe bureaucratic or very hard to deal with. So we think we're in kind of the sweet spot right now to expand in some new areas.