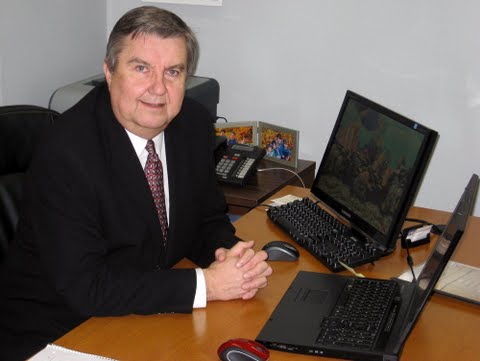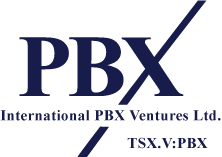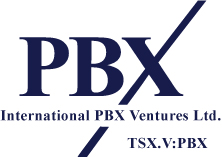 International PBX Ventures Ltd
(TSX.V: PBX)
George Sookochoff, CEO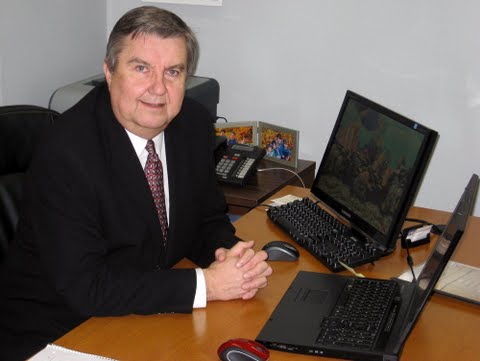 [display_podcast]
International PBX Ventures Ltd. is a resource exploration company involved in exploring for gold, copper and molybdenum in Chile. Through its Chilean subsidiary, Minera IPBX Limitada, International PBX Ventures Ltd owns title to 8 properties totaling 25,000 hectares. The main project the Copaquire, is an advance staged exploration project of 1,457 hectares covering a major copper-molybdenum porphyry system in the prolific copper-molybdenum porphyry belt of northern Chile. This belt contains the highest concentration of copper in the world. The property is approximately 8 kilometer west of Teck Resources' Quebrada Blanca copper-molybdenum mine and 20 kilometer west of Xtrata/Anglo American's Collahuasi mine. The company recently completed a positive preliminary assessment report on the Copaquire which shows the economics of the project benefiting from today's strong copper and molybdenum metal prices.
TRANSCRIPT
WSR: Start off by giving us an update on Copaquire and Claims West acquisition.
George Sookochoff: Copaquire is located in Chile, and in particular, it's located in the copper porphyry belt of Northern Chile. This belt contains some of the largest copper-moly mines in the world, just massive, massive copper porphyry projects. We're located directly on this belt. We are sitting on actually a significant porphyry. Recently, we announced — just in our last news release, we announced that we have acquired even more property in that area. We recognize the significant potential yet for other porphyry deposits in there, so we've acquired another project, which we will be looking at in the future.
WSR: Talk a little bit more about the project, it is a 100% owned, and talk a little bit about the area, and also your relationship with the government and the citizens.
George Sookochoff: The project itself is the significance on the recent activity — we've had activity in the marketplace here. Now it's based solely around the — we have released what's called a preliminary assessment report or often called a scoping study. This is the first time that – a preliminary assessment is the first look at from an economic perspective of a project, typically from a junior exploration point of view, a company goes out, does exploration, and they may find a property or a mineralization, they develop it first of all to a tonnage in a great level, they develop a resource.
But then the next question after you develop — and the resource may look significant, but the next question is, is that resource economically viable, or are there some facts about it that will make it uneconomic to mine, as good as it looks. Possibly it's too deep in the ground to mine economically. There could be other factors that may not make it to be economical. We've hired one of the most prestigious engineering firms in the world, AMEC Engineering, and we've asked them to do a study on our project at Copaquire, and to determine whether or not it's worth actually moving forward from an economic perspective.
They delivered the report in November of last year. Basically, the report says, at today's prices — yes, it's a positive report at today's prices, and there are still issues there. We have a lot of work to be done on it. But, basically it's the first-time it says from an economic; it places a value of the project. And that's a very important milestone in any development and any project.
As you move your project from sort of waving your hands around and saying, yes, we've got this big project and it's got so many tons of whatever metal you are looking for at a certain grade, but now you've gone and said, yes, not only do we have the tonnage and grade, it is economic or it has the prospect to be economic and go on, continue on to be a — down the road to be a producer.
And we are very excited about that, and the fact that today's — or in our case, both copper and moly, it's very robust at today's prices, and especially it looks, with the continued strong copper prices of today around the $3.30, $3.35 a pound, moly is coming on a major comeback now back into the strengthening in prices. Moly is around $15.50. Analysts didn't expect moly to come back so strongly from the dip of all the base metals there, but it's come back. It wasn't expected to come back until probably end of 2010, and here we are at the beginning and it's made a strong comeback. It'll probably continue on back with the demand from China, and with some of these global economies starting to maybe not recover, but stabilize at least. So, we see the metals working in our favor. The markets are strengthening now or improving. So, everything is working in our favor now as far as very bright future on our Copaquire project.
WSR: It sounds like you are very well positioned to take advantage in some of the new molybdenum trends in the market.
George Sookochoff: Certainly are, that's right, yes. I'd like to say two, one is that, from an investor's point of view — the smart investors look into the marketplace and looks for opportunities. With the junior resource companies, the opportunities are certainly there now, there is a lot of opportunities out there because of the increase in the metal prices. But where opportunities really exist is, there are certain times and very few of these they appear suddenly.
Now, in our case, for example, the opportunity is this. Now, our market cap has been for the last year or so around — we've been trading around the $0.03 and $0.04 mark. We went down with the collapse like a lot of other juniors with down trends, with this recession, and with $0.023, we're around $2.3m. That's what the market perceives the value of our company. Now, the market had nothing else to compare it to, and that's another significant thing about this preliminary assessment.
As I said, for the first time, it actually gives the value now, it places an economic value on that project, and this is something that, as I said, AMEC Engineering calculates what's the cost for mining this, what's the cost of your mine, of your mill process, takes all these things into consideration, what prices are you going to sell over the — in our case, a 24-year mine life is projected to — is projected to have a 24-year mine life. It takes all these things into consideration, your costs, your revenues, and at the end of the day, after 24 years, it says, we value, at today's prices — copper at $3.30 a pound and moly at $15.25 a pound, we value this project to be — give it a net present value at 8% at approx. $250 million. So, now you've got this disparity. Disparity is between — the market says you are worth $2.3 million, and that's the market cap, and that's your total outstanding shares, in our case 77 million shares times your price, which is around $0.03 we used to be at. Compare that to – which is $2.3 million — compare that to now you have, for the first time, a value of the project, which we never had before.
The engineering firm, AMEC Engineering says the value of project is $250 million. So, you got this extreme disparity between your market cap and your asset value of the actual project, 250 compared to 2.3 million. So, that's where all of a sudden these opportunities appear. You recognize them and say, well, first of all you ask, well, why is this great disparity? Well, the great disparity is in this case, it happened suddenly, it appeared suddenly, and it's the ability to recognize this, but what happens is that all of a sudden you've got this sudden valuation placed on your project, which you never had before, and the market has always been perceiving it to be a low value as far as the market cap.
So, eventually now, it's our job now, as the management of the company, to go out there and start to communicate this to the financial communities, to the investment communities and say, yes, there is this big gap and now it's time for the market to catch up to the actual asset value, and that's where there is opportunities for the investor out there to recognize that and sort of participate and take advantage of that opportunity initially, because overtime now, that gap will become smaller and smaller. Hopefully, it's our intention that we will move that market cap up.
Even since we announced that, we moved up — the market went from $0.03 to recently it traded as high as $0.29. Today it's down back to $0.25 as we speak today. So, we have a market cap around 21 million. So, already it's moved from $2.3 million market cap to about a 20 million market cap, and hopefully, our efforts out there now is to get the recognition out there, create awareness out there of this, is to increase that market cap, so it comes closer to that actual asset value.
WSR: So, you think that if investors better understood your story and the recent economic assessment that would ultimately result in a higher valuation of the price of the stock?
George Sookochoff: I strongly believe. I mean, this document has recently come out, and it's all about economics. It's all about economics when you are investing in these companies, it truly is – initially, like I said, you're out there, you're telling your story about what a great project you have, you and hundreds and hundreds of others — everybody believes they have a great project. But ultimately, like I said, when it comes down, when you could talk about the economics, no longer talk about, like I said, waving your hands around.
But when you talk about the economics, that's when you get the ears, that's when you get actually people listening, and that's when you get a new following then, the analysts tend to start to listen now. They had no interest in you before, but you're now feeding them actual numbers, which are net present value, rate of returns, and these are the numbers that analysts can understand, and they then will take an interest. If these numbers are positive and they are good and they look prospective and there is still blue sky yet, still tremendous value yet to be attained in this project, then that's when you get the following and the support, and they then will come out and then either they will write about you, or they will invest in them themselves, or they get their groups into invest in that project as they recognize value, and that's where we are.
So, I think, yes, now with our efforts, the conditions are certainly right out there. The markets are strong, the base metals are strong, it looks like we are on to a recovery. China now is back, it's constantly buying and trying to acquire as much copper as they can out there for the long term. Now, they are acquiring molybdenum for the long term.
Everything that's out there is pointing to that. We have a strong economy. We don't see that in the North America yet as well, but even from the China perspective, the China-India perspective is that it is strengthening I think the — in China certainly. And then even when North America comes back online, whenever they do, North America and Europe, that will certainly even add more to that growth in the metal prices and the demand.
WSR: What other milestones and objectives does the management team hope to accomplish over the course of 12 months?
George Sookochoff: I just have to keep on focusing on this report, because this report, the preliminary assessment tells us a couple of other things. It shows us that this is the value of your project today, as I mentioned before, but also shows you a couple of other interesting things, you could look at your project and how to advance your project from an economic point of view now, instead of just drilling out there and developing more resource and tonnage, which could be more selective and more strategic in how you can add value to this project.
First of all, the two things it says, the report says, this project is very, very sensitive to the prices of both copper and molybdenum. Now, as copper and molybdenum increase, it has a tremendous leverage to the bottom line – bottom value of this project. So, as I mentioned previously, as copper increases or even holds, as moly increases, the value continues to grow. One thing it also points out an additional, more important or equally important, at least, is that it says, if you go and find now more copper, but with just slight increase in the grades of 0.5%. For example, if you just go and find now 40 million tons of 0.5% copper, now 40 million tons, it's all relative, of course, but 40 million tons is not a tremendous amount of copper, but it's significant, but not tremendous, but anyway, it says if you can add 40 million tons of 0.5 copper to this model, to the project, the value then has – even it goes up from — as I said, we have around $250 million value, it will increase the value of that projects up to about $640 million value.
So, it says, put a little money in the ground, drill a little more, and you can increase that value from 250 million, and this is at a net present value of 8%, and the details are — anybody can read the report in detail from our website, from $250 million to $640 million, tremendous increase in value.
Nothing is for sure in this world, of course, but we have drilled surrounding where our current deposit is in the immediate area and we've drilled previously in 2005 and 2008. With the number of holes, there is a good indication that that is available there. All we have to do is go back and do some infill drilling, just tighten up the space in this drill. It's our objective to put a resource together that will be able to provide us at least 40 million tons at 0.5, that's our objective. So, in the upcoming months, we hope to get some drills in the ground by the end of this February of 2010, and with a smaller drill program, our objective is to be able to provide that 40 million tons and add tremendous value then to this still further value. And even after that's completed, we've only looked at about maybe 40% of the overall mineralized zone yet. This is only 40% from a surface area perspective, 40% of the entire mineralized zone yet and the remaining copper mineralization still has to be drilled out, and adding to this overall model. So, in the immediate future, we've planned a drill program, which will add more value. And then after that point, from a junior's perspective, we've sort of done our job.
We're not in the business for mining, we will never take this up into a mine stage. Project of this nature requires a lot of money, requires tremendous amount of — more work, but we have done our job as a junior. As a junior, our job is to explore, discover, develop up to a certain point, take the risk out – take out the risk –a certain amount of risk, where a major is comfortable with them. A major mining company looks at the project and says, yes, you've brought it now up to our risk level, our comfort zone there, and you've shown that the there probably is a deposit here, probably economical, whatever, take it up to that level, and that's where they come in then and take it over. And that's our job. Our exit strategy in this is that, we'll take it up to that level and then a major comes in and says, okay, thank you very much, we'll take over from now, and then we've done our job, and we've shown them that we have achieved the maximum value in this case and that's what we hope that they will pay for that project, that value. That's the way the business works here.
WSR: Now, before we conclude George, just a rehash, and repetition is key to drive the point home, why should investors consider the company today?
George Sookochoff: Well, I think it comes down to quite simply is that we have now shown that this project has — this is just one of five projects we have. This is our flagship project, most developed project of all our projects in Chile, but we have shown now through hard work and determination that this project today has significant value, and also at the same time, there is tremendous amount of value left to be attained in here. There is still a lot of blue sky in this, there is still tremendous value for what I believe is from an investment of view to still participate and move forward with the company and certainly with the increase in what we hope to – our job is to increase the value of the stock as well too. So, value today and yet tremendous value in my opinion is still to be achieved in this project.