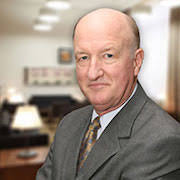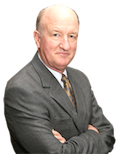 Mark Skousen, Ph.D., editor of the legendary Forecasts and Strategies newsletter, discusses his outlook for stocks and the economy in 2019. Considered as one of the top economists, Mark is a highly pragmatic investor, who is comfortable navigating both goldbug territory, and disruptive innovation stocks, in search of profits.
In this interview Mark explains how and why he is deploying his SWAN (Sleep Well At Night) strategy, which focuses on quality, dividend paying stocks. Some current favorites included Main Street Capital Corp. (NASDAQ: MAIN), Omega Healthcare Investors (NYSE: OHI). For investors, with a greater appetite for risk, Mark recommends the ARK Innovation ETF (NASDAQ: ARKK), which focuses on disruptive technologies and innovation, including robotics, and life sciences.  
Clicke here to learn more about Mark Skousen, and subscribe to his newsletter.
Learn more about Mark Skousen's publications, and investor services here: www.markskousen.com
Attend FreedomFest in Las Vegas July 17, 2019 and meet Mark Skousen (and Mr. Wonderful) www.freedomfest.com
BIO:
MARK SKOUSEN, Ph. D., Editor of Forecasts & Strategies, is a Presidential Fellow at Chapman University. He is a nationally known investment expert, economist, university professor, and author of over 25 books. He recently was named one of the 20 most influential living economists. In 2018, he was awarded the Triple Crown in Economics. Since 1980, he has been editor in chief of the award-winning Forecasts & Strategies. Skousen has taught economics and finance at Columbia Business School, Chapman University and Rollins College in Florida. He is the former chairman of Investment U, past president of the Foundation for Economic Education (FEE), a columnist for Forbes and Reason magazines, and a former economic analyst for the CIA. He is also the editor of a weekly e-letter, www.worldlyphilosophers.com, and producer of FreedomFest, an annual gathering of individualists. He is the author of several bestsellers, including The Complete Guide to Financial Privacy, High Finance on a Low Budget, Economics on Trial, The Structure of Production, and The Making of Modern Economics. His recent books include The Power of Economic Thinking and Vienna and Chicago, Friends or Foes? In 2006, he compiled and edited The Compleated Autobiography by Benjamin Franklin. In honor of his work in economics, finance and management, Grantham University renamed its business school, "The Mark Skousen School of Business."