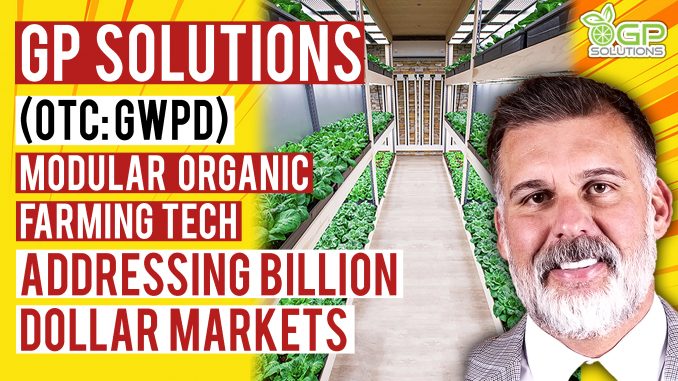 GP Solutions, Inc. (OTC: GWPD) Interview with Shannon Illingworth, chairman and founder. 
Shannon discusses the company's GrowPod modular farming solution, which uses re-purposed shipping containers, and optimized environmental controls to produce "Organic PLUS" agriculture – which is of the highest quality in freshness, and free from any environmental contaminants, such as runoff, pesticides and bacteria which frequently affect outdoor farms.
GP Solutions (OTC: GWPD) is capitalizing on the fast growing "Farm to Table" trend, by enabling restaurants and consumers to have their own turn-key modular organic "farm" at their home or business. In this interview, Shannon explains how GP Solutions is scaling up production in 2019 to address a multi-billion market opportunity at the forefront of clean agriculture.
Investor Presentation
GrowPod_Bus_Summary_V20 (1)